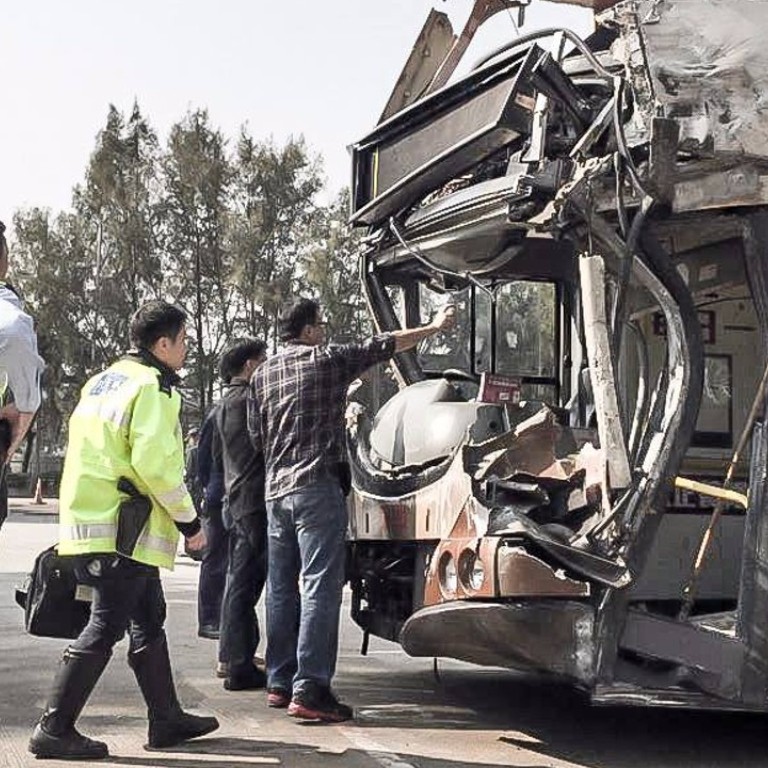 Opinion
Flying Sand
by Niall Fraser
Flying Sand
by Niall Fraser
Empty gestures won't do – government and transport executives need to put safety before bottom line
Niall Fraser says cash compensation and flags flown at half mast for the victims of Saturday's fatal bus crash are a sickeningly inadequate response to the problems posed by an oversubscribed and profit-driven transport system
The time for grand – and empty – official gestures is over.
Our government can cancel as many fireworks displays as it likes, fly as many flags at half staff as it can muster, dole out as much cash – hush money, more like – as it thinks will do the job, then add insult to the injury and death by setting up a costly "independent" inquiry which is nothing of the sort.
It simply will not do any more. Enough is enough.
In the days since 19 innocent Hong Kong civilians left home for the Sha Tin racecourse thinking they were gambling on the horses, not their lives, when they paid their money and took a double-decker bus to their death, what we have witnessed from those who profess to care and in whose gift is the ability to prevent such horrors from happening, is nothing short of sickeningly grotesque.
Even worse, as the mothers, fathers, sisters, brothers, cousins and extended families and friends of the dead try to come to terms with their loss, official insensitivity and crassness plumbs new depths as our government declares the real problem our city faces is that it has too much money.
If you wanted proof that we live in a place which knows the price of everything and the value of nothing, there you have it.
And this is no hollow, lily-livered rant from a detached liberal dreamer of a columnist. Just take a look at the historical facts, taken directly from the records of the government's very own Transport Department website.
Over the past two and a half decades the number of accidents involving public buses of the KMB type involved at the weekend has risen dramatically, from 1,404 in 1991 to 2,631 in 2016, while accidents involving other types of vehicles have shown a steady decline.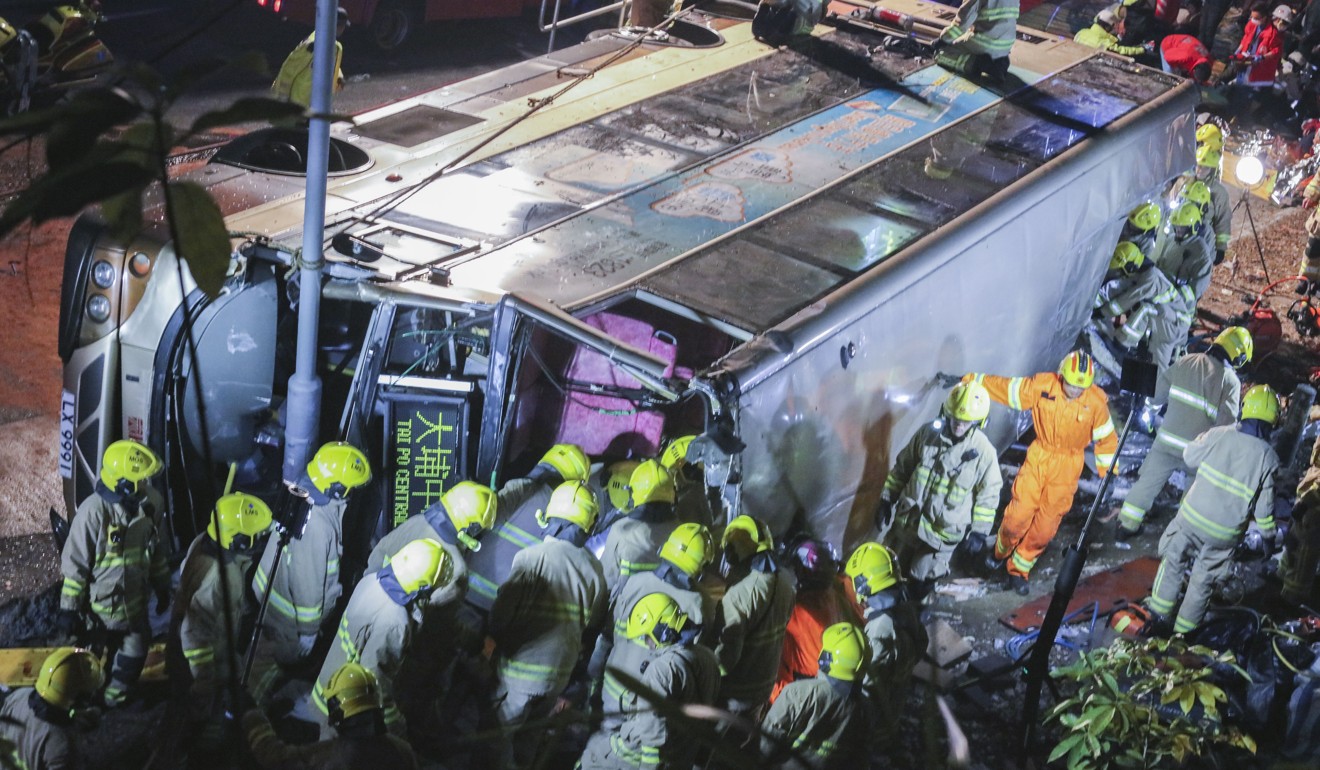 Also, in an echo of post-accident concerns voiced by bus driver unions, the number of accidents involving public buses in which the drivers have been over the age of 60 has also risen steadily over the past two decades.
This is no statistical accident. Have you ever met a young person who wants to grow up to be a bus driver?
Full-time, staff contract drivers of our city's franchised buses are typically paid a starting wage of less than HK$20,000 for which they have to put up with a passenger load of massively increased proportions, roads rife with the problems of growing congestion and controlling companies who, in the pursuit of ever higher profit, have diversified into property development and other areas of business.
This leaves the serious matter of carrying the public to and from work and play on a daily basis playing second fiddle, despite their protestations to the contrary.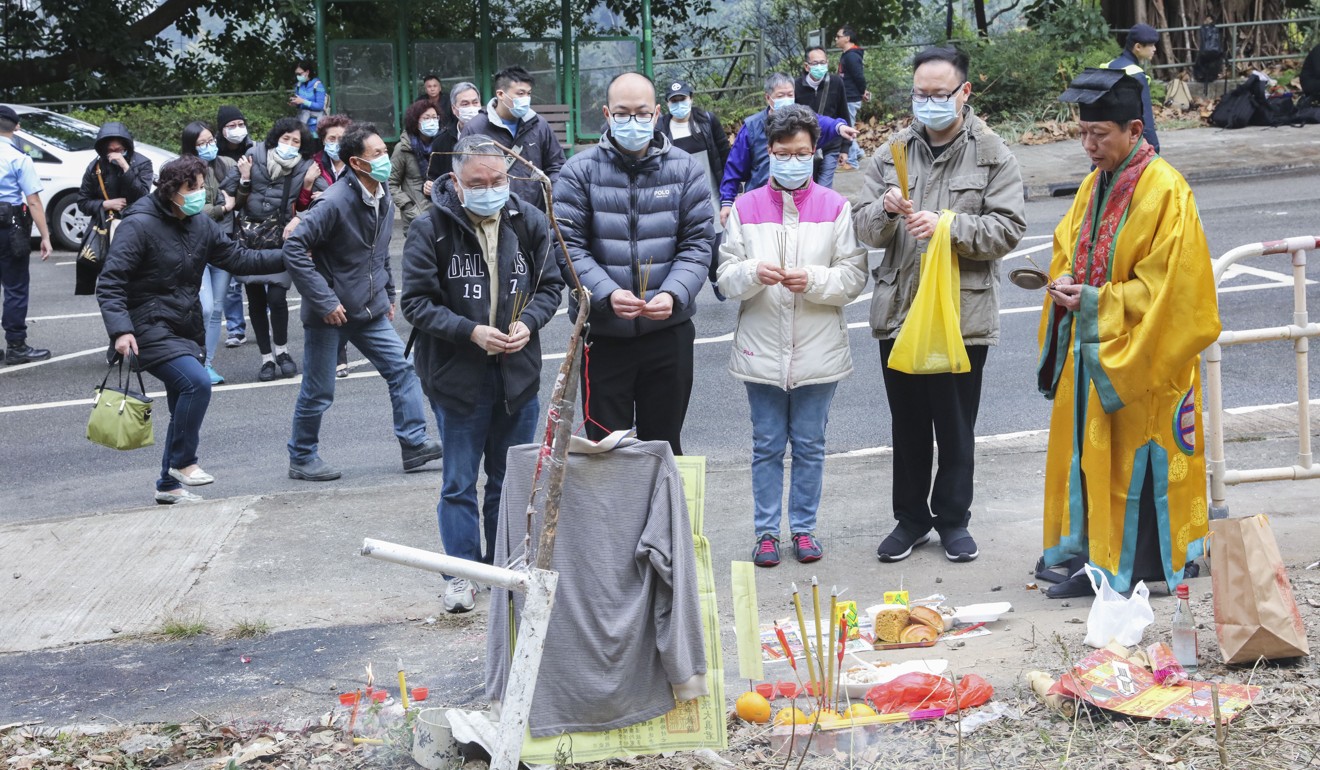 In 1991 there were 374,954 registered vehicles on the roads of Hong Kong, but by 2015 that figure had almost doubled to 714,927. Hong Kong's population has grown by almost one million souls since 1997 – most of them not rich and of a social class most likely to travel on public buses.
Yet you can be certain that the infrastructure, human capacity and financial wherewithal to cope with this growth has not been met – the government's own statistics outlined above prove this beyond doubt.
Rubbing salt into this gaping wound is the fact that, notwithstanding drivers must bear some of the responsibility for accidents, the corporate executives on the boards of directors who decide how many buses there are, who drives them, how much they are paid, how much training drivers get and which buses and drivers are used on which routes, are never held legally responsible for the carnage which results from their decisions.
To the men and women in government and in company boardrooms; ditch the fake tears and empty rhetoric, look at your own statistics and come up with proper solutions which put safety before the bottom line.
This article appeared in the South China Morning Post print edition as: Empty words just add insult to the injury and death