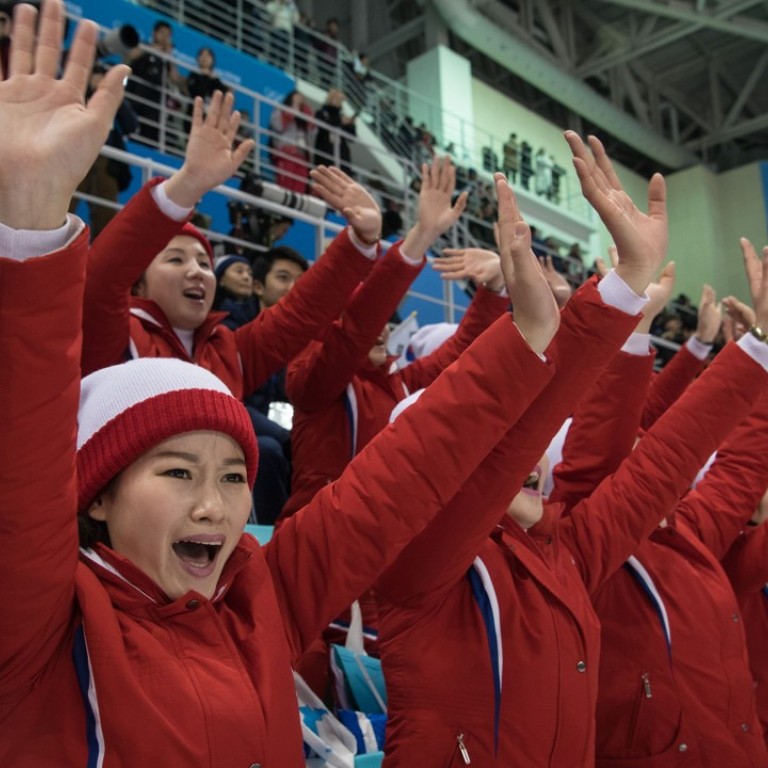 North Korean women lead the way, whether at the Olympics or in the economy
Adam Cathcart says it should not be overlooked that North Korea is using a female presence – from the leader's sister to the hockey team and cheerleaders – to make a positive impression at the Olympics, as women matter more and more to its future
As is obvious to anyone watching inter-Korean engagement and cultural diplomacy unfold these past two weeks in Seoul and
Pyeongchang
, North Korean women are playing leading roles. Whether as cheerleaders, athletes, musicians or diplomatic envoys,
North Korea
's push for prominence via the Games has had a feminine visage.
But what about the North Korean women we aren't seeing under the lights of Olympic torches?
Analysis of the gendered aspects of North Korean "soft power" is important, but such analysis should also look into North Korean women's relationship with the outside world more generally. The majority of North Korean defectors, small market salespeople and overseas labourers are women, after all.
North Korea is
putting women at the forefront
of its initial engagement with Seoul – clearly a winning strategy thus far. But it has suffered some very bad losses in the past couple of years with respect to its other foreign-facing enterprises, which are dominated by a similar gender imbalance, particularly in
China
.
In 2018, North Korea faces some unique conditions surpassing the obvious opportunity presented by the Olympic Games which, in part, explain the Kim regime's sudden outreach to Seoul. As the idiosyncratic occupants of the US executive branch continue to explain and exploit, 2017 saw intense pressure on the regime via repeated waves of new
UN
,
US
,
South Korean
,
Japanese
,
British
and
EU
sanctions
.
There is of course no measurable ceiling for "maximum", nor is the role of violence or coercion on the part of the US ever properly explained – including
the president's jagged
, though currently paused, queue of North Korea threats on
Twitter
. But the "
maximum pressure
" catchphrase for once seems appropriate as a descriptor.
North Korea caught violating UN sanctions
These sanctions have included a
progressive tightening of restrictions
on North Korean overseas labour, including in neighbouring China, where some 50,000 North Korean workers have been or are in the process of being sent home. As anyone who has visited Korean areas of northeast China or seen North Korean joint ventures there can attest, most of these workers are women.
They tend to be divided by age – the young female restaurant-musicians scattered around China and
Southeast Asia
, and the older women concentrated in the textile and light-manufacturing sector. (North Korean men have been employed by the hundreds in small manufacturing operations in and around Dandong and are the regime's primary card in construction and lumber work in countries like Kuwait and
Russia
, but women have dominated the foreign labour force in China.)
A few journalists have asked questions about possible defections by North Korean women currently in South Korea for the Olympics. This is a possibility the South Koreans are as eager to prevent as the North Koreans are, since such an action would be hugely embarrassing for the North and could derail the ongoing rapprochement.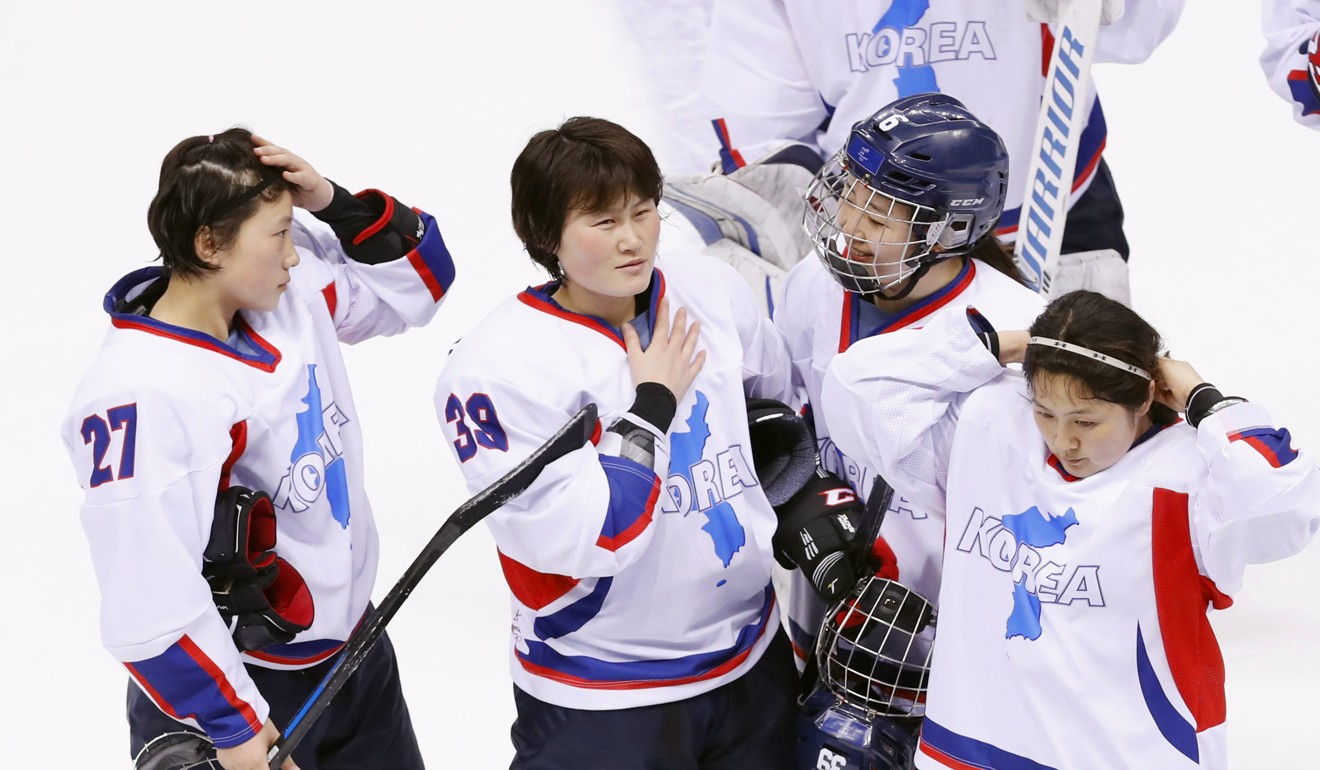 In fact,
one group defection of North Korean women
from a joint-venture restaurant in Ningbo, China, has already cast a long shadow over the inter-Korean harmony. The so-called "Ningbo 12" who defected thanks to a manager who gave them access to their passports and flew them into Incheon in April 2015 have been the focal point of unrelenting North Korean information campaigns extending even into the UN. And it was the South Korean unwillingness to bend and repatriate these young women that is behind North Korea's refusal to accompany all the Olympic goodwill with family reunions. "If the Ningbo 12 cannot be reunited with their loyal families in the North", they in effect argue, "then elderly South Koreans cannot be reunited with their relatives in the North".
While the defectors from Ningbo embargo public comment, other female defectors from North Korea are having their voices heard and amplified by an unlikely person, US President
Donald Trump
, whose administration
has come late to the table
on the North Korean
human rights
issue. While his pledge to read Hyeonseo Lee's compelling memoir is itself probably not credible, North Korean female defectors can at least count on the Americans to remain interested in their voices, even as the South Korean state seems to regard them as inconvenient.
Finally, it seems appropriate that we should ask some questions about what the prominence of North Korean women – not least
the supreme leader's younger sister
Kim Yo-jong – at the Games means to domestic politics and gender equality in North Korea. But as we marvel at the skill of North Korea's female performers, athletes and politicians, don't forget the tens of thousands of women who are newly returned to North Korea, and what their experiences abroad may mean for that state's future.
Adam Cathcart is a lecturer in Chinese history at the University of Leeds