Taiwan
Get more with myNEWS
A personalised news feed of stories that matter to you
Learn more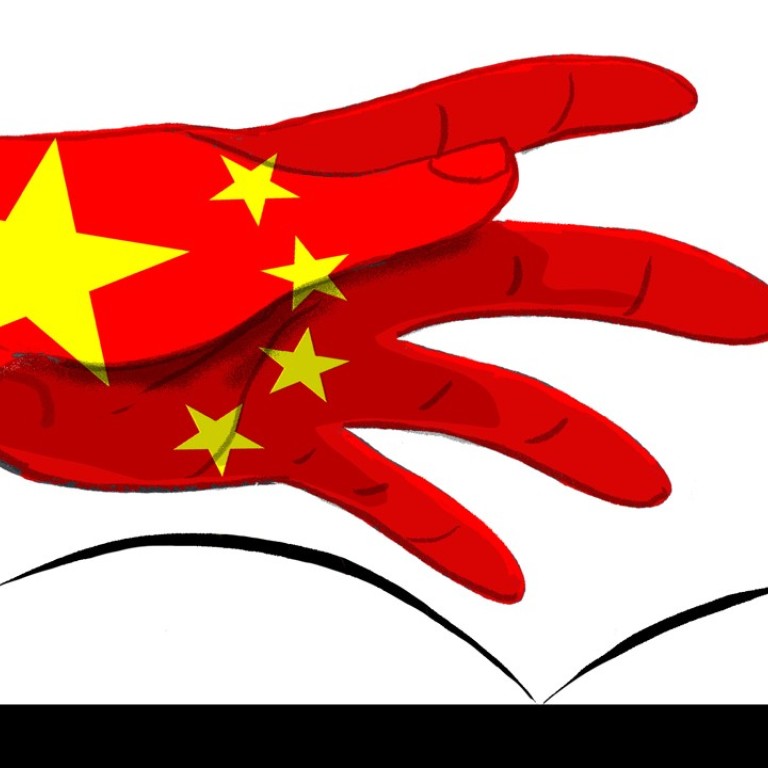 China's reunification dream will remain out of reach as long as Taiwanese feel they don't belong
Chi Wang says Xi Jinping should focus on cultivating friendship and understanding and avoid threats towards Taiwan, to avoid hardening people's resentment
In early January, the US House of Representatives passed the
Taiwan Travel Act
"to encourage visits between the
United States
and
Taiwan
at all levels". Though the bill has yet to be signed into law, the Chinese spokesperson for the Ministry of Foreign Affairs, Lu Kang, was quick to criticise it. Lu claims the bill, which is more symbolic than substantive, would violate the "one-China" policy and encourage Taiwan independence.
With tense cross-strait relations and provocative moves like this from the US, Chinese President
Xi Jinping
is faced with a dilemma: Taiwan does not wish to be part of
China
, and China's dreams of reuniting with Taiwan may already be out of reach.
As a Chinese American, I have a long association with people in Taiwan. I have built a connection to Taiwan through family friends, relationships with government officials and even students. Whether Beijing thinks Taiwan is still part of the same country, Taiwan does not consider itself part of mainland China. The time for easy reunification has long since passed.
If the people of Taiwan do not consider themselves part of a unified country, they will never be unified. Beijing and Taipei must take time to understand each other before any true unification is possible. Hopefully my own experiences, at the very least, can provide some understanding among them.
In April 1949, I was preparing to study in America. I had travelled through the countryside from Beijing to China's eastern coastal Shandong province. There was no public transport then; the roads had been destroyed by the civil war between Mao Zedong's communists and the Kuomintang government of Chiang Kai-shek. I travelled with seven or eight classmates through the most destitute areas of China, catching rides on the backs of trucks and bicycles and sleeping on the floor. These areas, "liberated" by the victorious communists, could not have been poorer.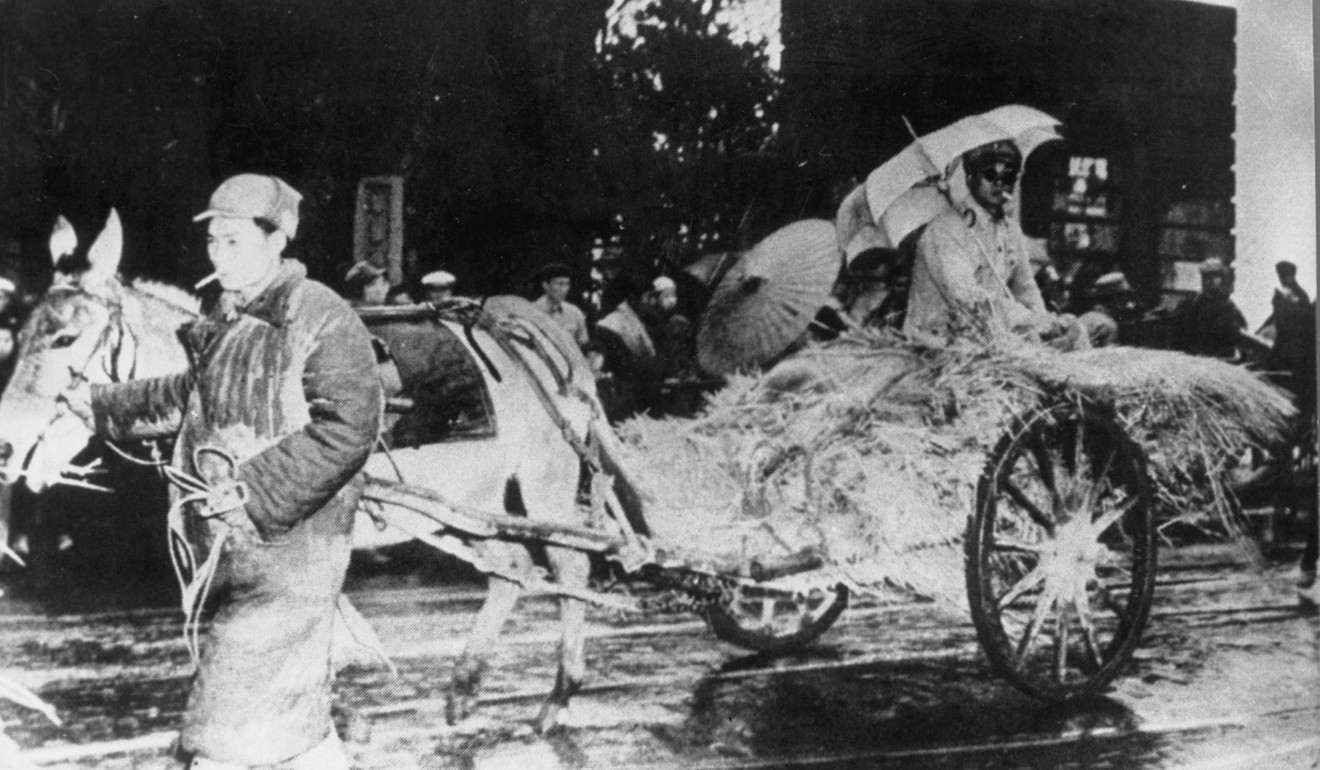 From Qingdao in Shandong province, I flew to Taipei, where I stayed in my father's house for about two weeks. Taiwan was in chaos, awaiting Mao and unsure of the future. Chiang had not yet moved the KMT government to Taiwan, and people were unsure whether to stay in their homes or leave. I predicted that Mao would come, and told my friends they had a choice: live under the communists or leave.
In the end, I was wrong: Mao did not "liberate" Taiwan. Looking back, this was a mistake for Mao and a very good thing for the Taiwanese people.
Left alone by the communists, Taiwan prospered under Chiang Kai-shek and his son Chiang Ching-kuo. The island transformed from a hopeless colony into an
Asian
economic miracle. Its people have been able to live free and democratic lives.
Given the choice between Taiwan and mainland China, I would certainly have preferred to live in Taiwan.
In his speech
at the 19th National Party Congress in October, Xi reaffirmed his intention to "defeat any form of a Taiwan independence secession plot". He spoke of Taiwan in broad terms but left little doubt Beijing has no plans to abandon its claim to Taipei.
Indeed, Xi included Taiwan in his picture of the "beautiful future of the great rejuvenation of the Chinese nation". However, Taiwanese people live free and happy lives in a multi-party democratic system, a rapidly modernising state with a developing economy. Heavy-handed policy and control from the mainland, such as crackdowns and suppression of independence, would only make the Taiwanese more resentful of mainland China. Xi needs to open his eyes.
Xi did state that Beijing would "respect the current social system in Taiwan and the lifestyles of the Taiwan compatriots", but he cannot respect the people themselves if they do not wish to be part of China's future. Of course Taiwanese people wish to live freely. Now generations removed from the KMT's initial migration to the island, many identify more strongly as Taiwanese than Chinese.
Mao did not help them. None of Mao's successors have helped them. What desire would any of them have to give up their way of life for China's? Xi must at least acknowledge the people's wishes to live independently, with all the benefits of a democratic government and without threats.
The way to unify socially as well as legally should not involve provocative policies such as
opening disputed air routes
in the Taiwan Strait without consulting Taipei, like Beijing did with the M503 air corridor. That will not make people feel more kindly towards the mainland.
I want to see China and Taiwan coexist peacefully, but what that will look like remains to be seen. Unfortunately, reunification may not be possible in Xi's lifetime without the use of force as a last resort – and it should only be a last resort. The Cultural Revolution killed many Chinese decades ago. China cannot find unity through a repeat of such violence.
In the case of a declaration of independence from Taiwan, neither Beijing nor Taipei would benefit. Taiwan cannot stand up to an attack from the mainland. Neither China nor the US wish to risk a war with the other, either. Such a conflict would be devastating both in terms of trade and lives, and would affect the whole Asia-Pacific region as much as it would the two main antagonists.
It is not revolutionary to say the Taiwan issue is a difficult balancing act, or that a solution will not be easy to find. Whether Taiwan is truly part of China, the Taiwanese people do not feel they are. Reunification is unlikely unless Xi takes steps now to change that. Patience, understanding and friendship must be the priority to unify people's spirits first.
Chi Wang, a former head of the Chinese section of the US Library of Congress and former university librarian at the Chinese University of Hong Kong, is president of the US-China Policy Foundation
This article appeared in the South China Morning Post print edition as: Out of reach?