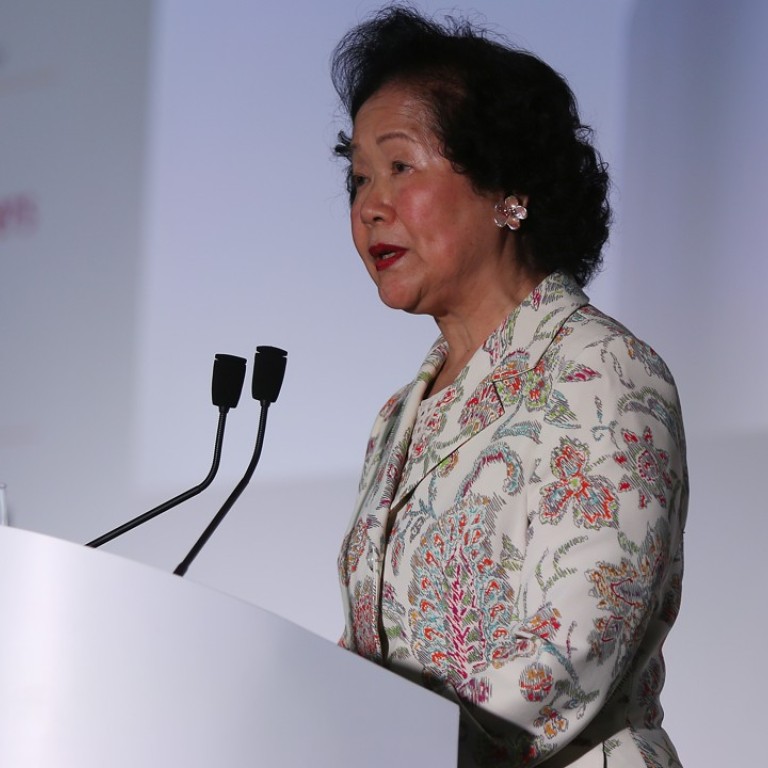 Are Anson Chan's criticisms of Hong Kong's legal system honest? You be the judge
Grenville Cross says Anson Chan's criticisms of the SAR's legal system while in the US were dishonest, took advantage of her audience's ignorance and her host's anti-Chinese sentiments, and impugned the reputation of our legal professionals
In 1947, then-opposition leader Winston Churchill told
Britain
's House of Commons that "when I am abroad I always make it a rule never to criticise or attack the government of my own country". He added that he had no patience with "Englishmen who use the hospitality of a friendly nation to decry their own".
Instead, while visiting the
United States
this month to
receive the O'Connor Justice Prize
, she chose to malign
Hong Kong
officials, and to suggest that our "free society is perched precariously at the top of a very slippery slope". Her speech was, however, not just remarkable for what it said, but for what it left unsaid.
Having denounced "worrying evidence" that government officials, in cahoots with Beijing, were suppressing dissent and intimidating protesters, Chan failed to disclose that Hong Kong people have, since 1997, enjoyed a far greater degree of democracy than they ever did in colonial times, with 50 per cent of the
Legislative Council
now directly elected from geographical constituencies. Nor were they told that the only reason that voters could not directly elect their chief executive in 2017, was that she and her allies had earlier
blocked the government's constitutional reform package
.
Although Chan disparaged former justice secretary, Rimsky Yuen Kwok-keung, for what she called his "vindictive"
application to review the sentences
imposed on three activists for an offence of unlawful assembly, alleging an ulterior motive to blight their "future political role", she did not reveal that the reasoned judgments on the case of both the Court of Final Appeal and the Court of Appeal provided absolutely no support for her allegations.
Most irresponsibly, Chan stoked concerns over our legal system, one of Asia's finest, presumably because she thought this was what her audience wanted to hear.
Her claim that "politically motivated groups" seek "to put pressure on and intimidate judges" is pure fantasy. Chan neglected to mention that, only last year,
Chief Justice Geoffrey Ma Tao-li said
that judges face "not pressure from outside sources or persons", but from a "heavy workload", and that the "real pressure is for judges to come up with the right outcome". Chan also left her listeners in the dark over the impact of the
Basic Law
's
Article 85
, by which China has guaranteed that our courts "shall exercise judicial power independently, free from any interference", a safeguard that did not exist in British times.
Chan's audience may have wondered why she had not reported these unlawful pressures on judges to the police. The answer is that she has no evidence to substantiate her claims.
As for Chan's assertion that the impartiality of our prosecution system has been "called into question", she again took advantage of her listeners. They would not have known, as she does, that the Department of Justice is staffed by prosecutors of high integrity, who uphold the prosecutorial standards of the common law world and are valued members of the International Association of Prosecutors.
Our prosecutors sometimes make mistakes, but honest ones, and these fine men and women do much to protect the rule of law in Hong Kong. They certainly deserve far better than being the butt of cheap slurs in foreign parts from Chan, but also her mentor, former governor Chris Patten, who has
indulged in similar arm's-length abuse
.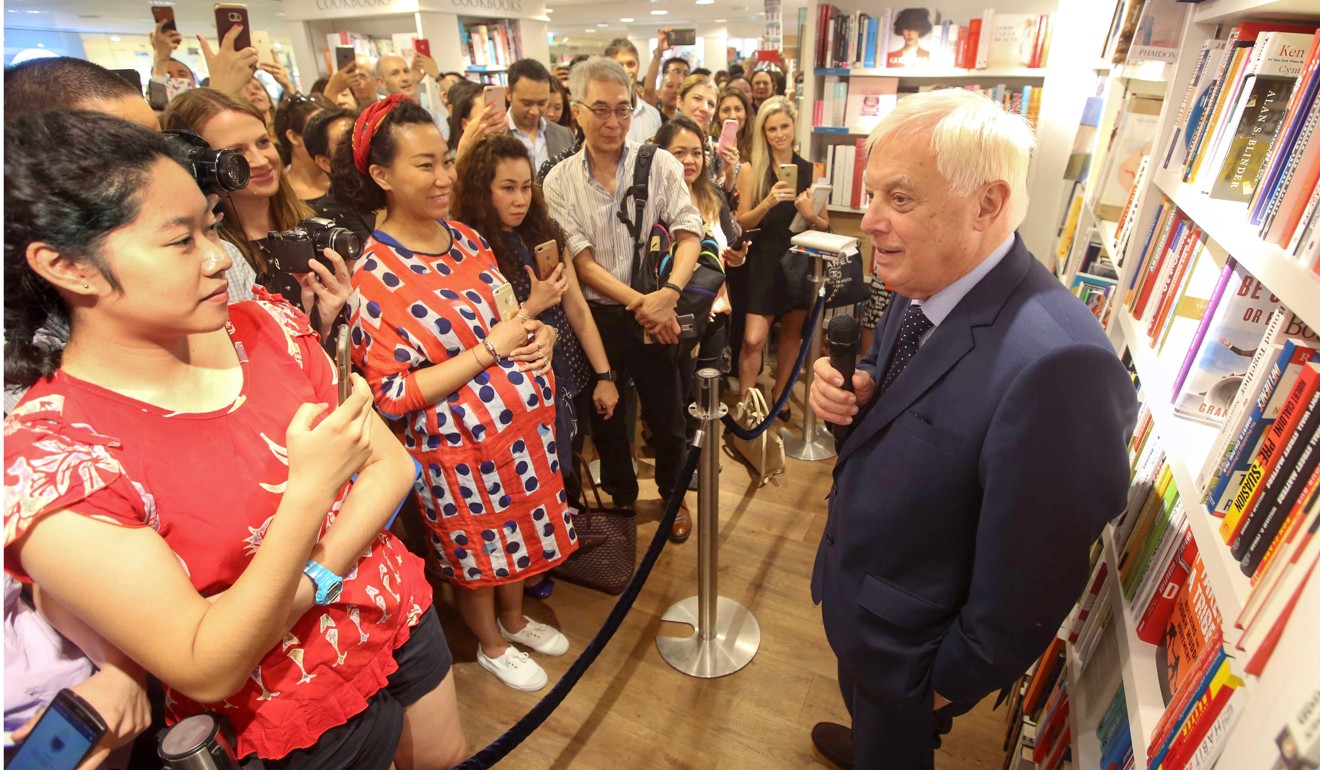 Chan's comments, of course, will have been music to the ears of China's critics in the US. In particular, the rabidly anti-Beijing
Congressional-Executive Committee on China
, chaired by Marco Rubio and co-chaired by Christopher Smith, will have rubbed its hands at Chan's criticisms, which it can now recycle to China's detriment. Rubio, whose
dislike of China
is matched only by his antipathy towards his native Cuba, has sought, with Smith, to rile Beijing by
nominating local activists
for the
Nobel Peace Prize
, although even he must appreciate the absurdity of this. In Chan, however, he has now found a new stick with which to beat China. Perhaps Rubio will also nominate her for a Nobel Peace Prize next time round.
For a former top official to malign her home and former colleagues in foreign parts is not only unseemly, but sad and demeaning. Churchill called it "a very good principle" that such behaviour be avoided. This, however, does not mean that she should stay silent, for Churchill also said "I make up for lost time when I return home".
Grenville Cross SC is a criminal justice analyst