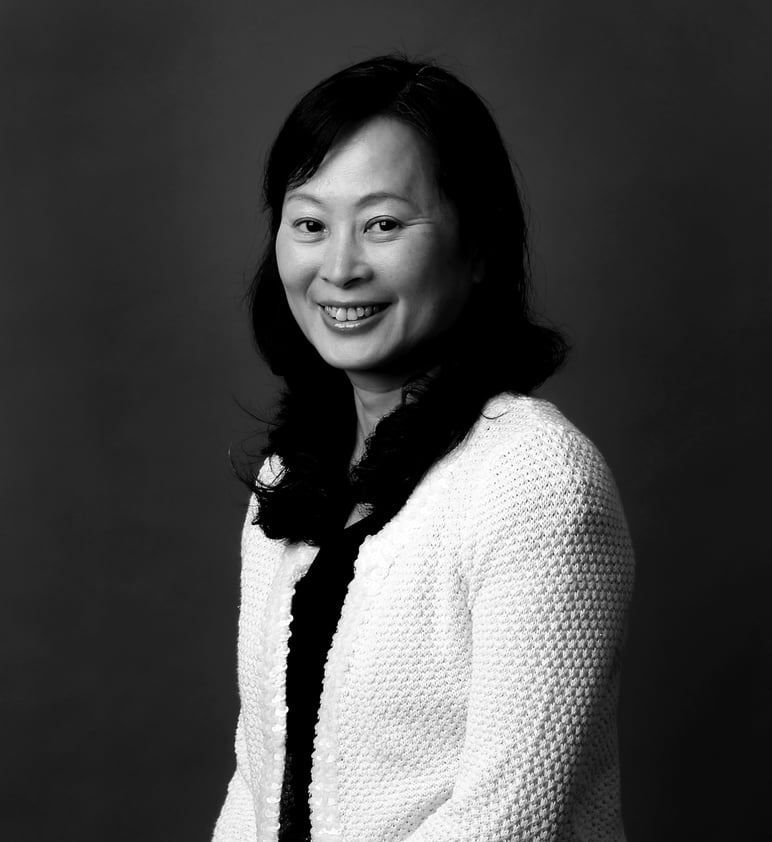 Why history counts as much as balancing the books in Paul Chan's budget for Hong Kong
It is critical for Carrie Lam and her point man on finance to see eye to eye on priorities, rather than just spending aggressively to try to keep everyone happy – which is mission impossible
If history repeating itself is a common occurrence, there is an old Chinese saying that adds a positive perspective to it: "With a bronze mirror, one can see whether one is properly attired; with history as a mirror, one can understand the rise and fall of a nation."
Financial Secretary Paul Chan Mo-po must surely have learned some lessons from the history of Hong Kong's 
budget
as judgment day for him approaches. On Wednesday, he will unveil a spending blueprint that will, for the first time, be his own as well as his boss's philosophy on public financing.
The one Chan delivered last February was based on a nearly finalised draft prepared by his predecessor John Tsang Chun-wah, who resigned to run for the city's top job, despite Beijing's preference for 
Carrie Lam Cheng Yuet-ngor
over him.
Much has changed since Lam took up the chief executive's post last July, but what remains the same is the endless debate on how to spend public money wisely when the government is sitting on a huge surplus that is the envy of the world – even by conservative estimates, it could be more than HK$120 billion (US$15.4 billion).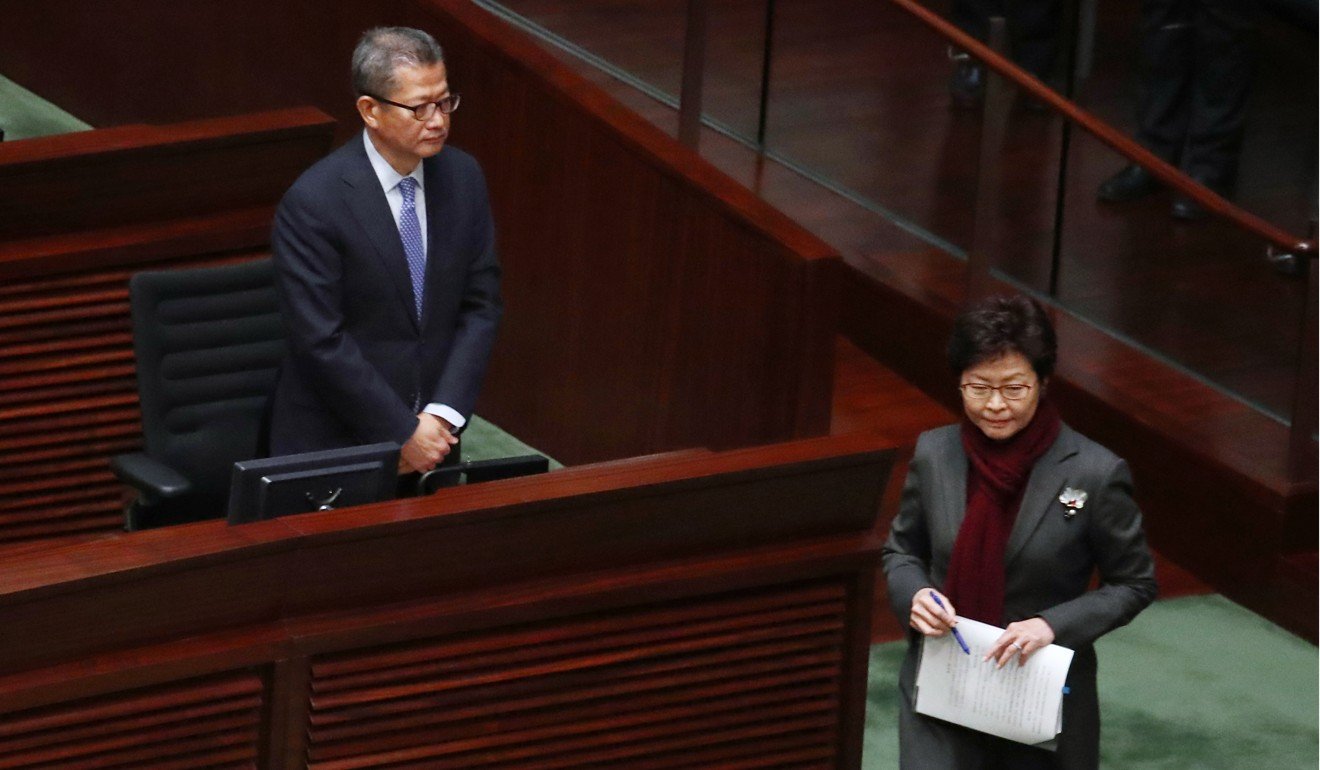 Having too much money to spend sounds like a happy problem, but it is a serious political headache for Chan. The city's political parties have been particularly vocal this year in demanding "goodies" such as cash handouts for their constituents, whether they are genuinely reflecting public sentiment or shoring up their voter support bases. 
Those familiar with Hong Kong politics also see another issue here: can Chan demonstrate a smoother new working relationship with Lam through this budget?
In the previous administration, it was no secret that there was tension and bitterness between Lam's predecessor 
Leung Chun-ying
and then-financial chief Tsang. 
Tsang, who stood firm on his "fiscal prudence" philosophy, was seen as an obstacle preventing Leung from being more proactive in spending where needed, while the former finance chief's supporters insisted he should strike a good balance between spending and saving for the city's long-term interests.
The last thing Beijing wants to see is Hong Kong's No 1 and No 3 officials at loggerheads, but that was the case then. Now that the Leung-Tsang rift is history, all eyes are on whether the Lam-Chan partnership will fare better. It is vital for the interests of both the city and Beijing – besides keeping Hong Kong in good fiscal shape as a free and open market, Chan has to be especially alert for any potential financial risk with cross-border implications as Hong Kong can be vulnerable to internal and external speculation. 
This makes it critical for the chief executive and her point man on finance to see eye to eye on priorities, rather than just spending aggressively to try to keep everyone happy – which is mission impossible.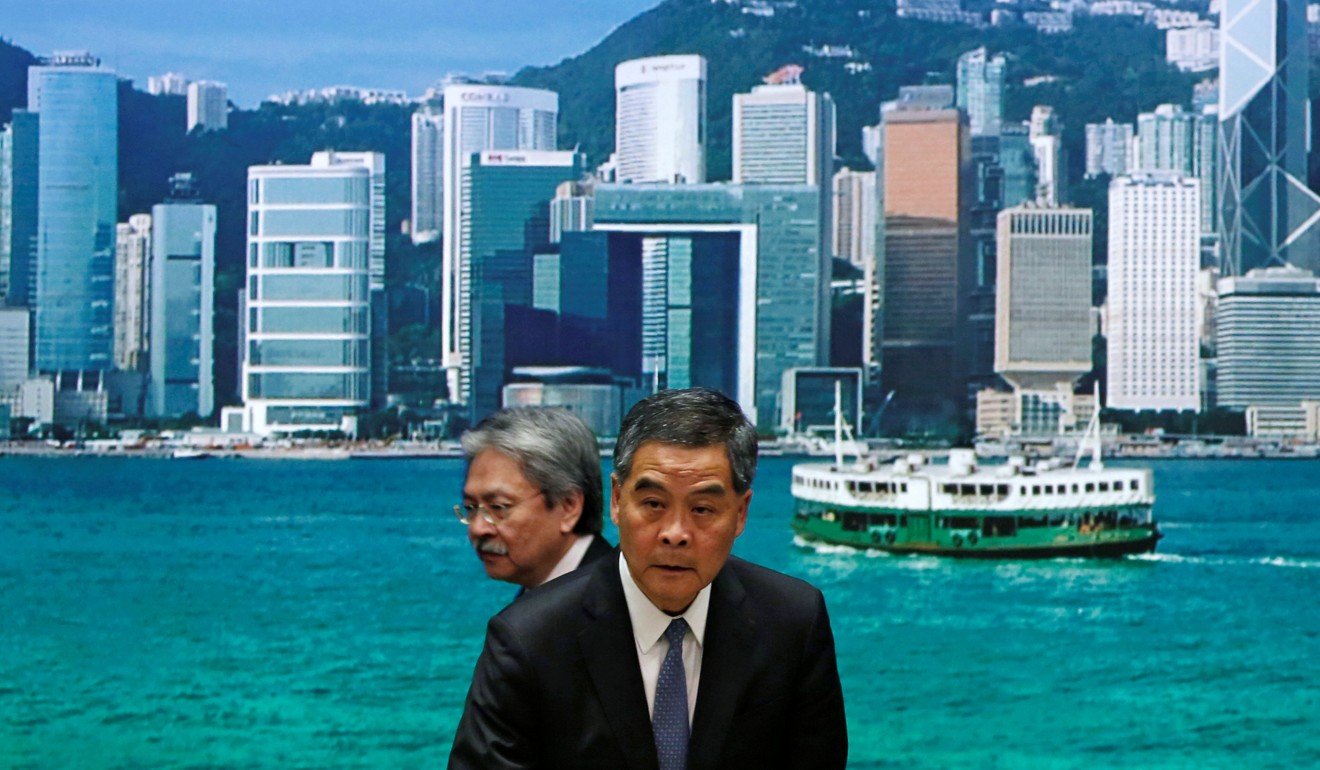 So what is the budget all about? Giving out one-off sweeteners to ease immediate pains is but just one aspect; it needs to cater to the future by investing in and boosting areas that can diversify the city's longer-term economic growth.
It is no secret either that Lam and Chan are not necessarily good friends, but teamwork and personal friendship are not the same. So far, the two have not been contradicting each other openly, which is seen as a result of Chan's more cooperative approach and Lam's assertive leadership style. 
"We work as a team," Lam replied when asked about it by reporters earlier. It could be just a diplomatic answer, but one major consensus within the government this time seems clear enough: no more cash handouts, but more targeted spending instead – both for now, through immediate relief measures, and for the future, through initiatives such as hi-tech development. 
History does not necessarily have to repeat itself if there is enough political will and skill. The picture will be clearer soon. 
This article appeared in the South China Morning Post print edition as: Why history counts as much as balancing the books in budget