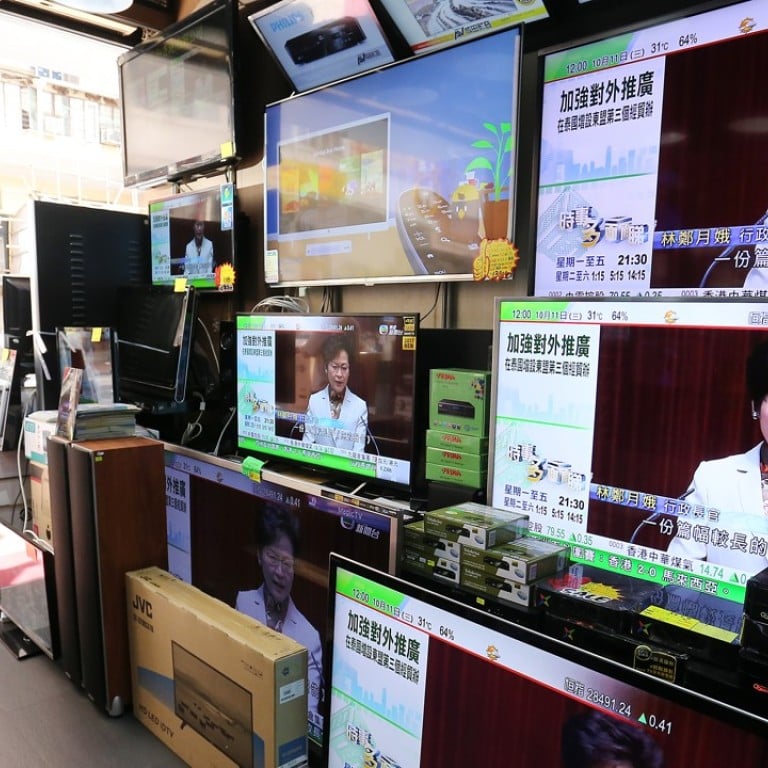 Easing controls on Hong Kong media is welcome start for all parties
As the government has sensibly decided to leave online outlets alone, it is only fair that the traditional industry should be liberalised
Television and radio broadcasters around the world are struggling to survive in the internet age. The challenges facing Hong Kong operators are even more daunting. Archaic law and rigid control mean operators have limited flexibility to compete with online media. The need for an overhaul of the regulatory regime is evident.
In a correct but long overdue step, the government is seeking to relax some restrictions, such as allowing newspaper owners, advertising agencies and other media companies to enter the free and pay TV and radio markets. The cross-media ownership ban was meant to avoid monopoly and uniformity. Given the historic background and the small market back then, the rule had served the city well, but now that the media landscape has become much more diverse, the restriction is no longer justified.
The proposal to ease restrictions on foreign control has understandably aroused concerns in light of the influx of mainland investors. It is true that more businesses are now financed by "red capital". But foreign investors have equal access. In any case, the proposed changes to the thresholds for non-locals seeking approval to hold shares are just incremental. Broadcasters shall continue to be controlled by locals.
For a regime that has remained largely unchanged for decades, the proposals may seem progressive. But whether they can help the media break the shackles, let alone attract newcomers, to compete in the internet era remains to be seen. The government has sensibly decided against imposing more control on online media, whose nature of business makes effective regulation difficult. As a result, liberalising the traditional industry is now even more important, and officials should be prepared to go further in light of the outcome of a public consultation.
The government's non-interventionist approach means broadcasters are left on their own to keep up with changing trends and technologies. According to the consultation document released by the government, the percentage of people watching free TV daily fell from 85 pert cent in 2009 to 71.8 per cent last year, with the duration shortened from 3.2 hours to 2.3 hours.
TV advertising revenue also shrank from an annual HK$14 billion in 2014 and 2015 to HK$9.7 billion last year. While it is incumbent upon the players to adapt, the government needs to nurture an environment conducive to competition and development, underpinned by a regulatory framework that keeps up with the times.
The review is just the means to enhance a healthy and pluralistic media environment for the public. Maintaining effective monitoring in a fast changing industry while providing the flexibility for adaptation and competition is the key.