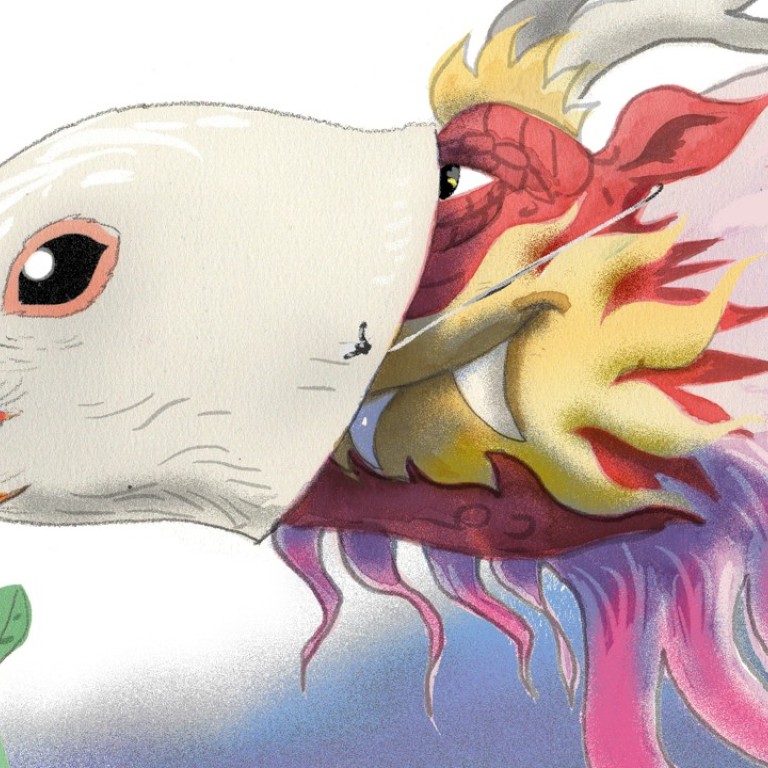 Xi Jinping should know that China's rejuvenation must be peaceful, or it won't happen at all
Andrei Lungu says that China's president will have to use his considerable powers and influence over the Communist Party to seek diplomatic solutions and compromises in times of crisis, because armed confrontation could derail his grand plans 
That Xi cares about achieving this great rejuvenation is pretty clear. Yet this goal implies not only China's economic transformation into a developed country, but also its change into a superpower with global influence, admired and respected around the world. 
If this is truly Xi's ultimate goal, then there is something important that both the outside world and Xi himself need to understand: the great rejuvenation of the Chinese nation will either have to be peaceful or it probably won't happen at all.
Over the next 20 years, as China's power and influence grow, tensions between 
Beijing and the US
, along with other regional powers, will inevitably emerge. This is already happening, whether in the 
South China Sea 
or at the 
Sino-Indian border
. Even a limited war might have profound consequences for China's rise, because it could throw its economy into recession or catalyse the formation of an anti-China alliance of Asia-Pacific states, from 
Japan
 to 
Australia 
to 
India
. This would sabotage both China's economic and strategic goals.
Asian leaders can also comfort themselves with the thought that China hasn't fought a war in almost 40 years, and 
official Chinese rhetoric 
at least talks about peaceful settlement of disputes. But if China's military were to show its teeth, it would become clear that 
a peaceful rise is just a dream 
and any country in the region could become the next target.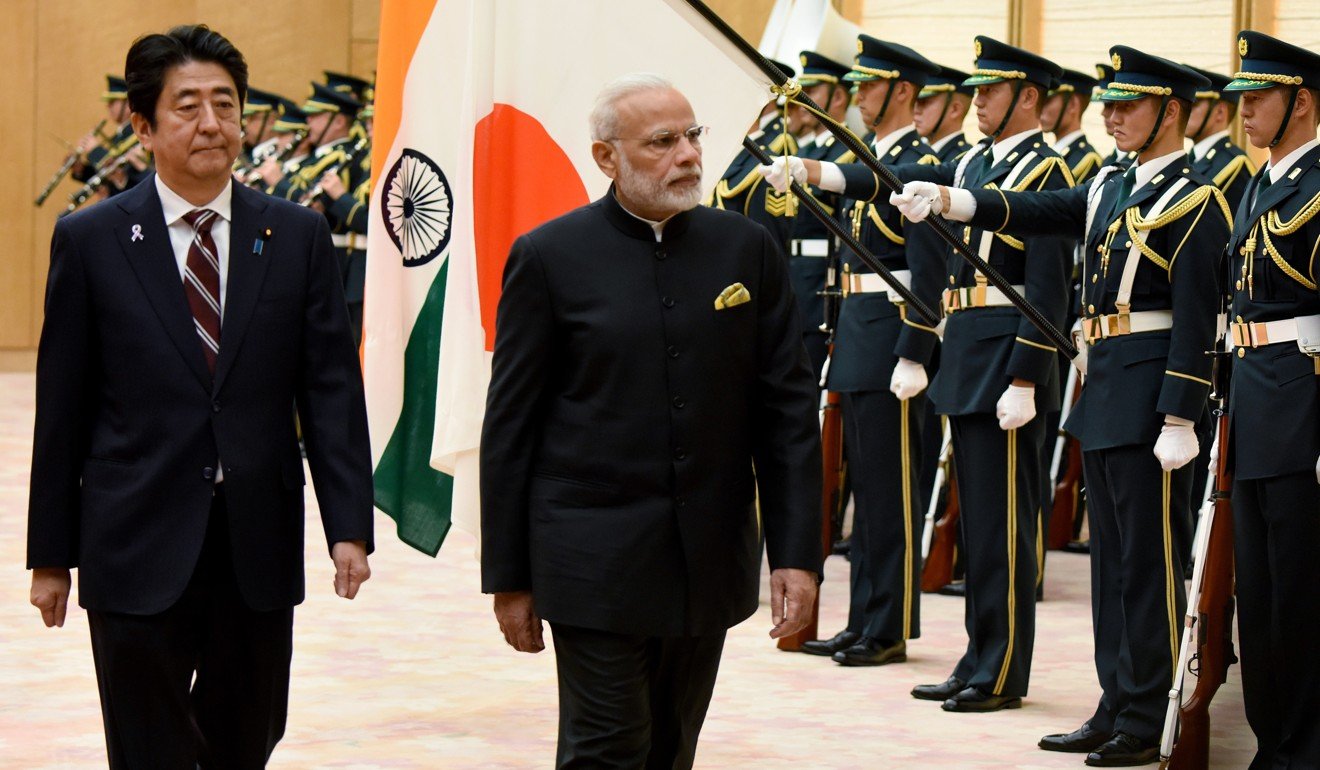 Current economic priorities would give way to the imperatives of defending national security. China's neighbours would rush into the arms of the 
United States 
and band together to resist China's expanding influence. Inevitably, they would also start reducing their economic and commercial ties to China, hurting the Chinese economy. US allies worldwide, including the 
European Union
, would follow this trend.
Instead of eliminating US influence and the American military presence in the Asia-Pacific, an aggressive China and any military confrontation would only strengthen them. Instead of respect and admiration for China, this would generate only fear and hatred. Instead of cementing China's position as the centre of an Asia-Pacific that gravitates around it, it would lead to a coalition restraining China's power and influence. The great rejuvenation would remain a mere slogan.
To avoid this, China will need to prioritise its long-term strategic goals and eschew any use of force, even in situations in which Beijing might see a war as justified and as the best way to teach a neighbouring country a lesson. 
Because of its 
indisputable military might
, it's highly doubtful that any other country would willingly start a war with China. The only plausible scenario is a political or military act that falls short of war, but which Beijing sees as very aggressive, such as a deadly maritime incident in the East or South China Sea, forward military deployments at the disputed Sino-Indian border, or a 
Taiwanese 
declaration of independence. 
In any of these instances, Xi and the 
Communist Party
 might be inclined to use force, even in a limited manner. But once China does this, its record of four decades of peace will be gone and it will face criticism for what will be seen as an aggressive response. Thus, Xi will need to avoid the pressure for a quick military solution and find a way to negotiate a peaceful settlement.
If Xi is serious about achieving the great rejuvenation of the Chinese nation and building a community with a shared future, he will have to follow the path of peaceful rise, even in moments of crisis. This means prioritising 
diplomacy 
and economics over military expansion. The recent 
15.6 per cent jump in China's diplomatic budget
 is a welcome development in this direction. But it also means that China's long-term goals must override short-term imperatives, requiring compromises. Xi's political strength in China should make compromises possible. 
Hu Jintao 
and 
Jiang Zemin
, who lacked Xi's control over the party and army, couldn't have delivered such compromises. 
The last Chinese leader in a position to negotiate grand bargains and offer concessions was Deng Xiaoping. It was Deng who normalised relations with the US, acquiesced to US arms sales to Taiwan, negotiated the return of 
Hong Kong
 and 
Macau
 under the "one country, two systems" principle, and agreed to shelve territorial disputes in the East China Sea to focus on cooperation, not conflict. If Xi is as powerful as Deng and driven by a grand vision, he will also have to deliver such agreements.
While it is debatable if this is what they truly believe, it does seem that Xi and the other Chinese leaders would prefer to achieve their goal of rejuvenation through peaceful means. They want to diminish US influence in the Asia-Pacific through non-military means, instead of a full-blown war. Xi's emphasis on the 
Belt and Road Initiative
 and the 
community with a shared future for humanity
, both enshrined in either the party or the state constitution, isn't just window dressing. This is his plan to expand China's influence and transform it into a superpower. But the real question is whether Xi's belief in these goals and plans is strong enough to hold a steady course and be willing to compromise to preserve peace.
If Xi really wants to preside over China's national rejuvenation, he will need to focus on how to expand China's influence through diplomatic and peaceful means, while avoiding any military confrontation. This is even more important now that 
the US is starting to see China as a geopolitical and economic adversary
 and tensions are sure to rise. Just as Xi will have to use his greatly expanded power to take tough economic decisions, he will also face the need for difficult diplomatic and geopolitical compromises. 
China's goal must be to make friends in the Asia-Pacific, not scare its neighbours away. Whether Xi manages to do this will largely determine if he will be the president of a respected and admired China, returning as a central player on the world stage.
Andrei Lungu is president of the Romanian Institute for the Study of the Asia-Pacific (RISAP)
This article appeared in the South China Morning Post print edition as: Xi's peace dividend