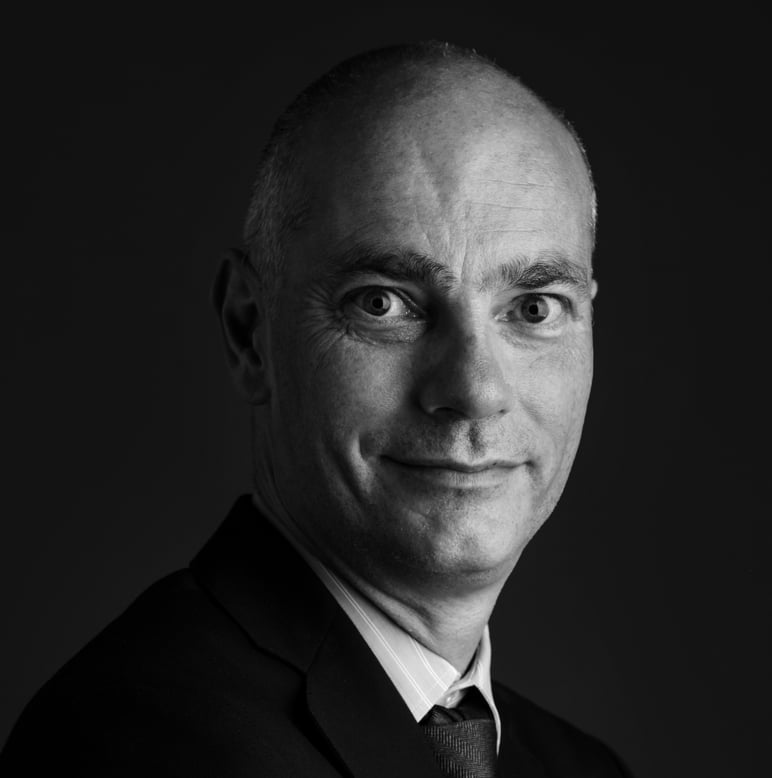 Hong Kong must remain a beacon of freedom of expression as China, and the region, cracks down on critics
Cliff Buddle says unlike in mainland China, freedom of expression under Hong Kong's 'one country, two systems' arrangement can only be restricted in extreme cases in the public interest. It is this that sets Hong Kong apart
Hong Kong has received much 
advice
from central government officials in recent weeks. Some of it has been mild and constructive, some tough and combative. Beijing's determination to crush any notion of
independence
for the city has been expressed in the strongest terms. 
No one can be left in any doubt that the central government 
will not tolerate
an independence movement in Hong Kong. But there is a danger that the hard-line official response will undermine the city's 
freedom of expression
. It risks creating a chilling effect that will be felt far beyond this particularly sensitive issue. 
The latest controversy over the boundaries of free speech was sparked by comments on Hong Kong independence made by law professor Benny Tai Yiu-ting in Taiwan last month. His remarks were relatively mild, but they prompted a salvo of criticism, notably from  Beijing and the  Hong Kong government. There were calls from some for him to be  prosecuted and fired from his job with the University of Hong Kong.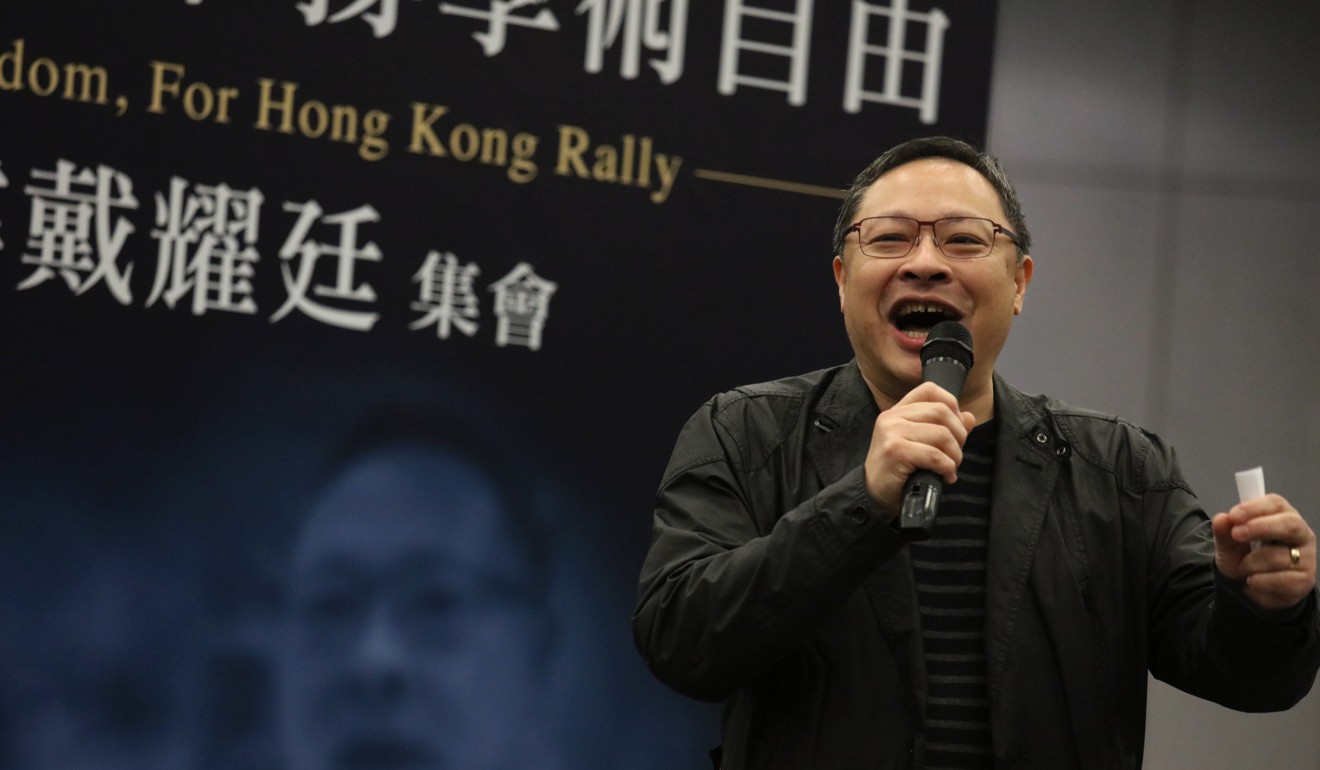 There have also been renewed calls for new  national security laws to be enacted in Hong Kong to outlaw advocacy of independence. Tam Yiu-chung, the city's only deputy on the National People's Congress Standing Committee, went further, suggesting Hong Kong lawmakers  should be disqualified if they oppose Communist Party rule in China. And plans are being put in place for a new law criminalising the showing of disrespect for the national anthem. These developments all help create an environment in which people are less likely to feel comfortable discussing sensitive issues or stating their opinions for fear of crossing the central government's "red line". This is not a healthy situation. 
Freedom of expression is one of Hong Kong's most valuable assets. It is defined very broadly under Hong Kong law, covering ideas and information of all kinds. This includes expressions of opinion that some – or even most – are shocked and disturbed by. 
Andrew Li Kwok-nang
, sitting in Hong Kong's top court as chief justice in 1999, said: "Freedom of expression is a fundamental freedom in a democratic society. It lies at the heart of civil society and Hong Kong's system and way of life." He added: "This freedom includes the freedom to express ideas which the majority may find disagreeable or offensive and the freedom to criticise governmental institutions and the conduct of public officials." 
Free expression 
can be restricted
by law. The case in which Mr Justice Li made his comment saw the 
court uphold a narrow restriction
outlawing desecration of the national flag. Under Hong Kong's system, the red line is not drawn by Beijing, it is drawn by the city's courts, applying well-established legal principles. Restrictions are only allowed if they are strictly necessary to meet certain objectives in the public interest. And even then, the court will only permit them if they go no further than is needed.
This is a different approach to that adopted in mainland China. Qiao Xiaoyang, former chairman of the national legislature's law committee, 
expressed his views
on the city's constitutional arrangements in moderate terms during his brief visit to Hong Kong last week. 
But he said the issue of Hong Kong independence is not one of free speech. It was a question of national feelings. Independence, therefore, could not be handled "like an open-minded gentleman", Qiao added.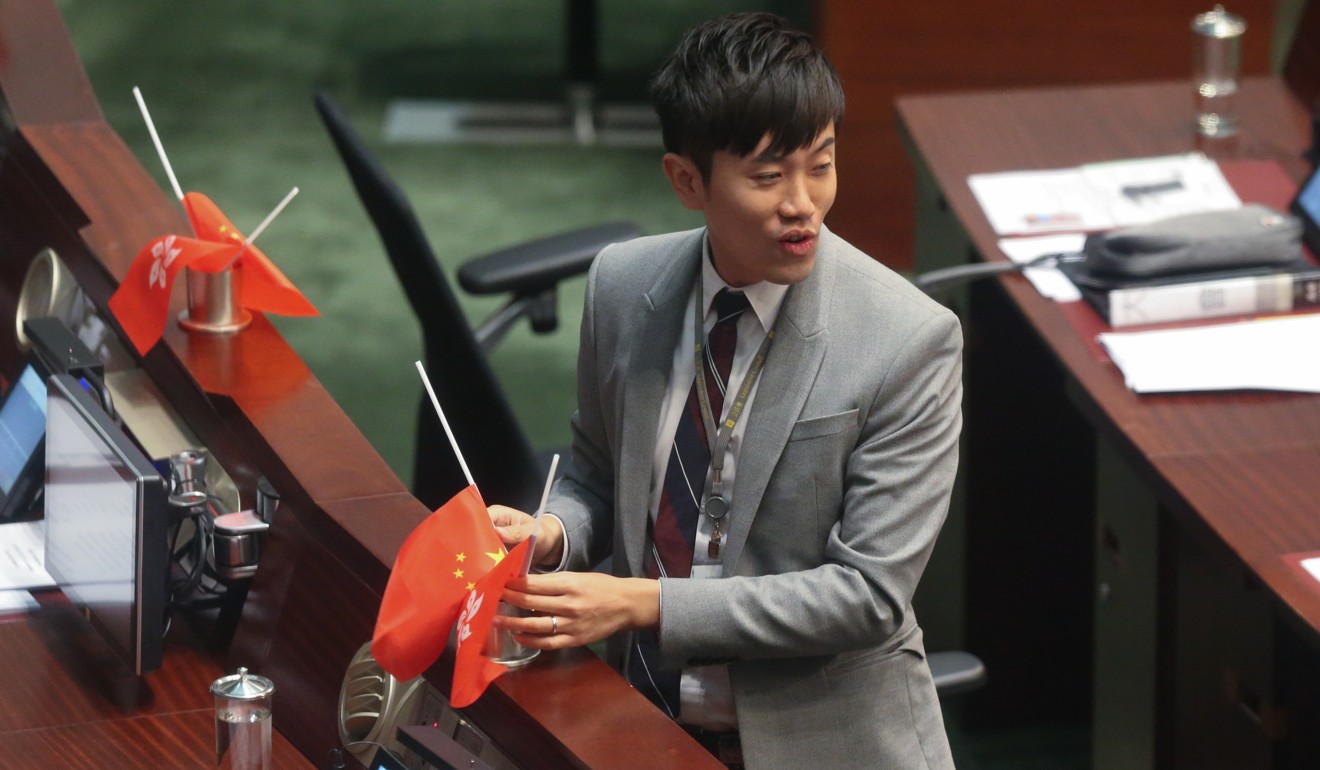 Freedom of speech, however, is all about being open-minded and tolerating views that you do not like. Take law professor Tai's comments on independence. He responded to a question at the forum by suggesting independence would be an option for Hong Kong if, at some time in the future, China became democratic. 
This is exactly the sort of speculation you would expect an academic to indulge in, whether you agree with it or not. The controversy over Tai's remarks had less to do with what he said and more to do with who he is and where he was. Tai is one of the leaders of the 
Occupy movement
which saw streets in Hong Kong blocked by thousands of protesters for 79 days in 2014. His comments were made at a forum in Taiwan, regarded by Beijing as a renegade province of China. And the event was organised by an anti-Communist organisation. 
All things considered, it is not surprising that his remarks offended sensibilities in Beijing and some in Hong Kong. But while Tai may be accused of being unwise, provocative and acting in a way which caused discord between Hong Kong and Beijing, he had every right to express his opinion in this way. Peaceful advocacy of independence – if what he said amounted to advocacy – is not a crime in Hong Kong. As Tai noted, his actions would not even have constituted a criminal offence under the national security laws proposed for 2003, which were
shelved amid public concerns
they would curb rights. 
Hong Kong is proud of its tradition of 
academic independence
. We need our professors and their students to be free to research and discuss all issues without fear of drifting into sensitive no-go areas. They should not feel uncomfortable about attending forums where sensitive political issues are to be debated. 
When remarks are made which offend the central government, there are usually calls for those responsible to be prosecuted, locked up or fired. That is not the Hong Kong way. Rather than seeking to shut down all discussion of sensitive issues, it would be
better to engage
those making the controversial comments in debate. If independence is 
freely discussed
, for example, it will soon become apparent that such an option for Hong Kong is not feasible and that the city's future lies with the current "
one country, two systems
" arrangements. 
The value of free expression to Hong Kong cannot be overstated. The ability to freely exchange information and to express views of all kinds makes the city a special part of China. Together with the rule of law, it is a feature which sets Hong Kong apart. This is increasingly important as the city continues to  lose the economic advantages it once enjoyed over other parts of the country. 
There should be a part of China where free speech flourishes, sensitive issues can be openly discussed and the government criticised. This is very much in China's interests as power is centralised and the country becomes increasingly influential on the world stage. 
Hong Kong has long enjoyed a reputation as a beacon of free speech in Southeast Asia. It is an important role for the city to play at a time when governments in that region are 
cracking down on their critics
. The city's recent controversies have caused the beacon's flame to flicker. It is very much in the interests of all that it is not allowed to go out.
Cliff Buddle is the Post's editor of special projects
This article appeared in the South China Morning Post print edition as: Keeping flame alive