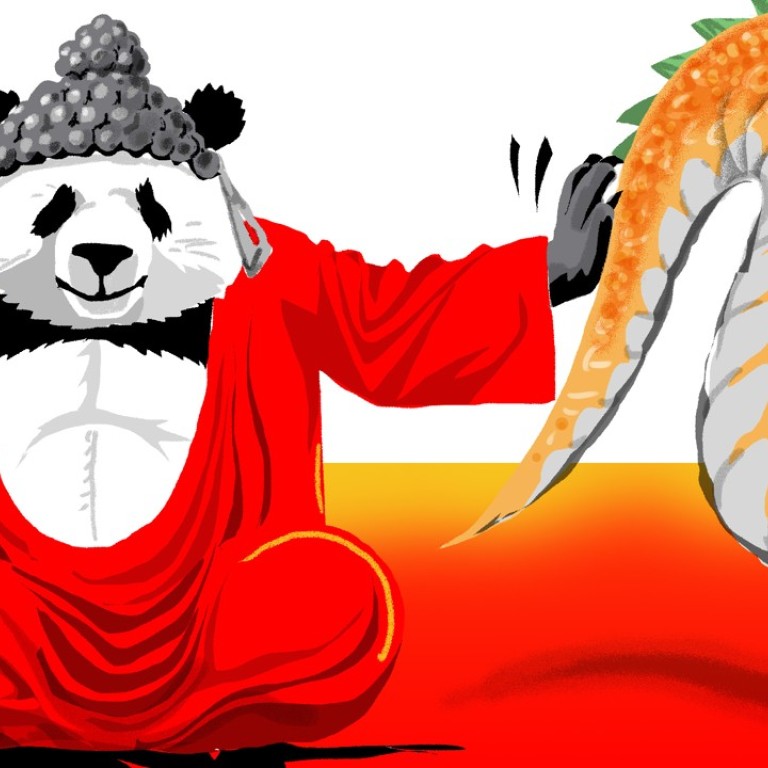 China's quest for soft power: where Confucius has failed, the Buddha may succeed
Patrick Mendis says Beijing should reach into its shared Buddhist heritage with its neighbouring countries for the basis of a China model that has universal appeal, and a new Pacific world order that is built on peace
Sri Lanka
will soon inaugurate the 350-metre-high Chinese-built Lotus Tower in Colombo, the tallest telecoms tower in South Asia. The tower, emanating from the Lotus Sutra in Buddhism, can provide inspiration for China to formulate a sustainable and peaceful "soft power" strategy that would appeal globally.
Religion has a mutually beneficial effect on people and state, especially in civilisational polities like China and Sri Lanka.
When Xi Jinping's father, Xi Zhongxun, was head of the party's religious work beginning in 1980, China's Central Committee issued the famous
Document 19
warning party members against banning religious pursuits because it would isolate the Chinese people. Ever since, China has been restoring places of worship destroyed in the
Cultural Revolution
.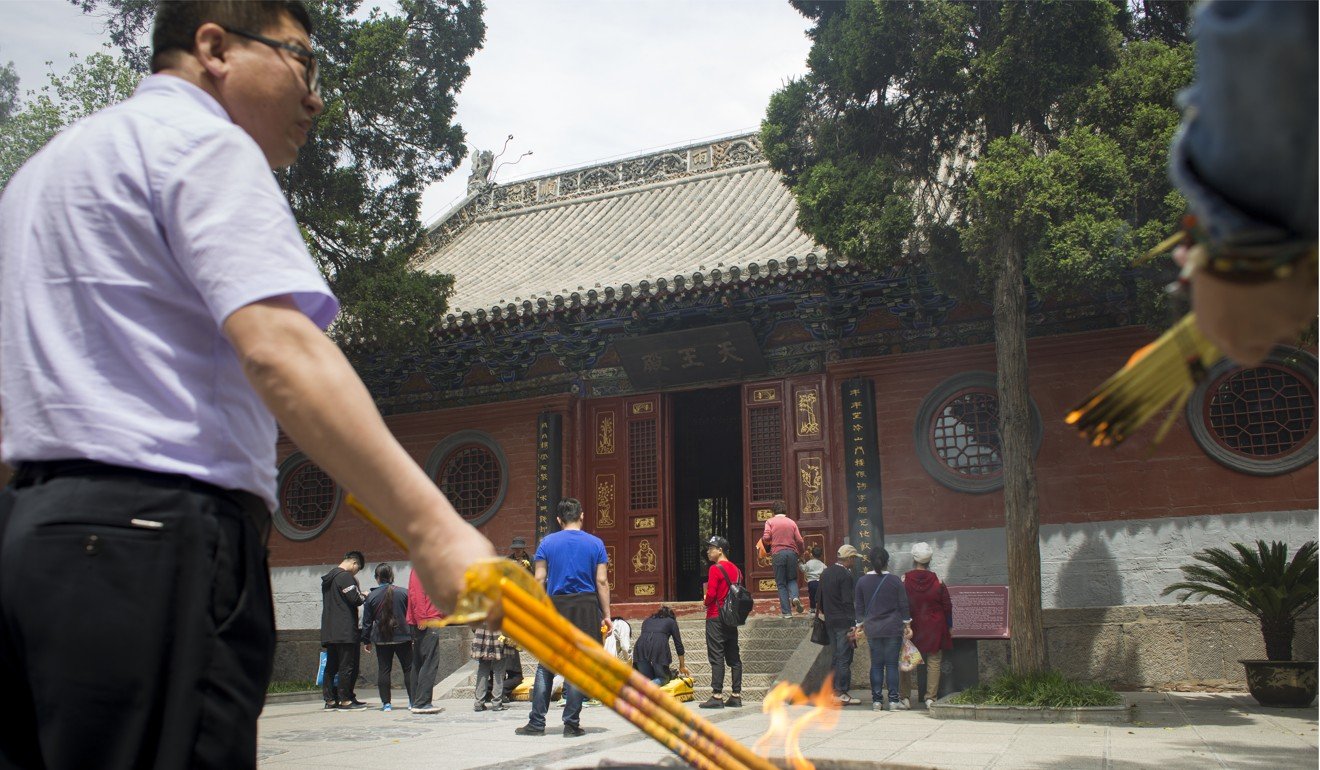 After years of material development through the reform and opening-up polices, China now wishes to realise a "virtuous and harmonious society" at home and to create a "global community of shared destiny". If the
people have faith
, Xi believes, the nation has hope, and the country has strength to do it.
As one
New York Times
article noted, Xi often quotes Confucius, Mencius and other ancient sages and promotes "the idea that the party is the custodian of a 5,000-year-old civilisation". Some envision a more harmonious world with Beijing's definition of a "community of common destiny"
through Confucianism
.
China has been trying to project its "soft power" by
promoting Confucius Institutes
as a cultural "export". Beijing has set up over 500 institutes in more than 140 countries, while almost half a million students from over 200 countries are studying at Chinese universities. Although the study of Chinese culture and language has become more popular, the China model lacks a universally accepted value system, compared with the ideology of freedom and democracy in the West that is widely shared by the world.
China's efforts to popularise the China model have
come under fire in the US
. Senator Marco Rubio, chairman of the Congressional-Executive Commission on China, has accused Beijing of "
exporting authoritarianism with Chinese characteristics
." The Canadian Security Intelligence Service expressed concern that "some politicians" are under China's influence, especially with regard to Canadian policies towards Beijing. Chinese-Canadians also feel concerned at China's rising power as they exercise their "Canadian values" of freedom, democracy and human rights.
Negative sentiments have intensified as Confucianism and authoritarian governance reinforce each other beyond China's borders. Beijing needs an alternative soft power to ensure its history and culture are attractive. Buddhism could serve as a "soul power" for Beijing through its belt and road; it has historical appeal as a spiritual "import" to China which was then successfully "exported" to East Asia and the rest of the world.
As a re-emerging global power, China recognises that Confucian ethics and its hierarchical philosophy – integrated with Marxist ideas – need to be recalibrated. Essentially, China needs a new brand of universal appeal to win the hearts and minds of the world.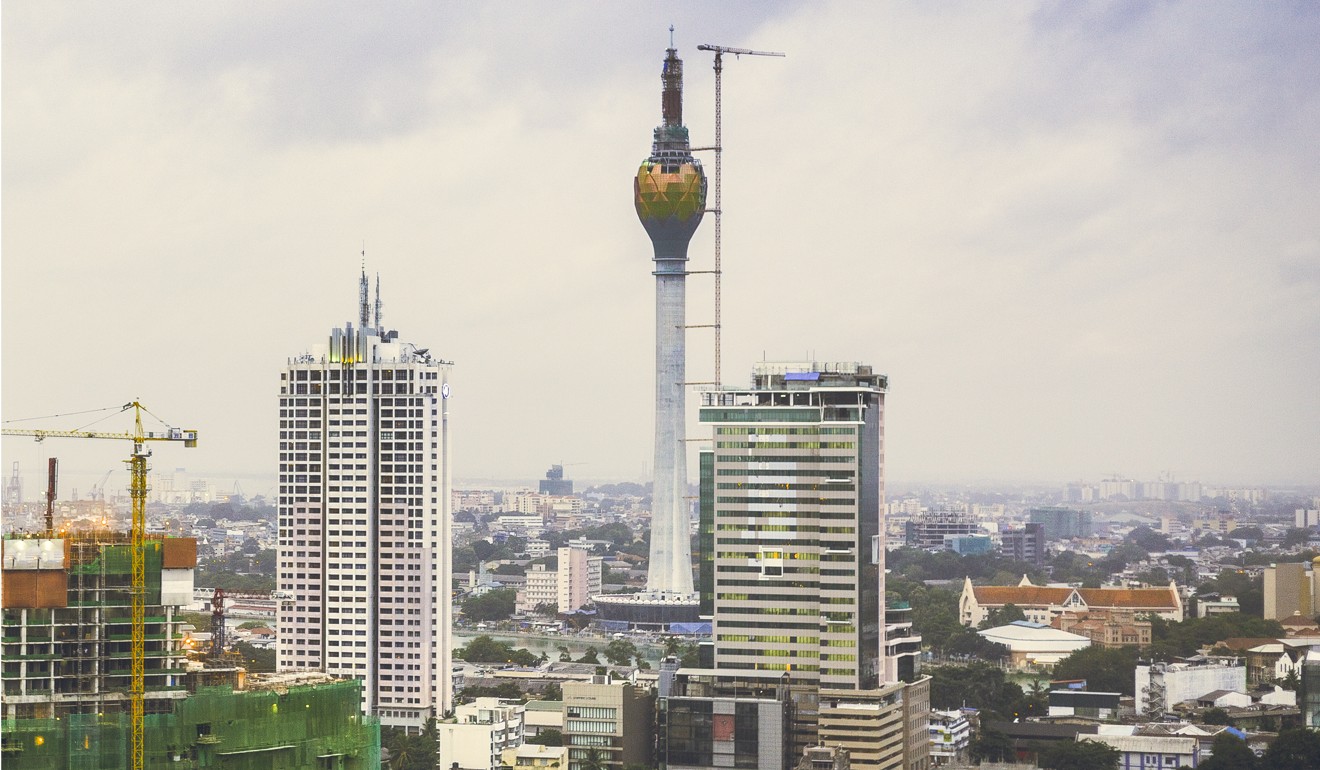 With the inauguration of the Colombo Lotus Tower, which reflects over 2,000 years of Buddhist discourse between Sri Lanka and China, Beijing could launch this "soul power" concept embedded in Buddhism as a philosophy of equality and universality. Encapsulated in the Lotus Sutra, the Buddhist doctrine is a spiritual commodity that China could easily export overseas while promoting spiritual development locally to enrich the lives of its own people.
After all, Buddhism had always been an invisible attraction as Imperial China effectively integrated the Buddha's dharma teachings with those of indigenous Taoist traditions and Confucian ethics. The universal teachings and ideas of equality rooted in the Lotus Sutra can serve as the forerunner of China's peaceful identity and national unity that exemplifies a better world order.
Harvard Sinologist John Fairbank writes that "Confucianism was largely left in eclipse and the Buddhist teachings as well as Buddhist art had a profound effect upon Chinese culture, both north and south", despite the dominant societal values of Confucian hierarchy of Imperial China. The teachings of Buddhist dharma, he says, offered people "an explanation and solace, intellectually sophisticated and aesthetically satisfying, for the collapse of their old society. Emperors and commoners alike sought religious salvation in an age of social disruption".
During the Sui (581-618) and Tang (618-907) dynasties, for example, Buddhism served as a potent force for unifying the Middle Kingdom and expanded diplomatic and trade relations with foreign nations on the ancient Silk Road networks. Even foreign invaders – like the Mongol and Manchu – used Buddhism to earn respect from the Chinese people as well as to solidify their state power.
Watch: Chinese navy conducts drills in the East China Sea
Opposition forces are appearing at every other corner. Foremost is the
new US national security strategy
, in which the Trump White House identified China as a "revisionist" power and a "strategic competitor". Even democratic Sri Lanka has questioned China's intentions as if the Lotus Tower were a new form of Trojan Horse.
Yet China is pushing ahead with its belt and road plan. To succeed, it must promote a "soul power" that is deeply rooted in Chinese Buddhism and culture, where the notion of their Buddhist "pure land" is a sacred nation of religiosity with a blend of Confucian and Taoist origins. Such an integrated narrative that equates the government with Chinese national heritage would serve Beijing better in its belt and road quest, and in changing the current world view.
When Xi paid a historic visit to Sri Lanka in 2014, the countries signed over 20 cooperative agreements. They also recognised the importance of their Buddhist affinity. The Lotus Tower, which invokes the universal virtue of harmony, may help revive the concepts of equality and freedom inherent in the sutras of China's Mahayana Buddhism, if Beijing wishes to pursue a new peaceful identity for a Pacific new world order.
Patrick Mendis, a former US diplomat, is an associate-in-research of the Fairbank Centre for Chinese Studies at Harvard University
This article appeared in the South China Morning Post print edition as: Dharma diplomacy