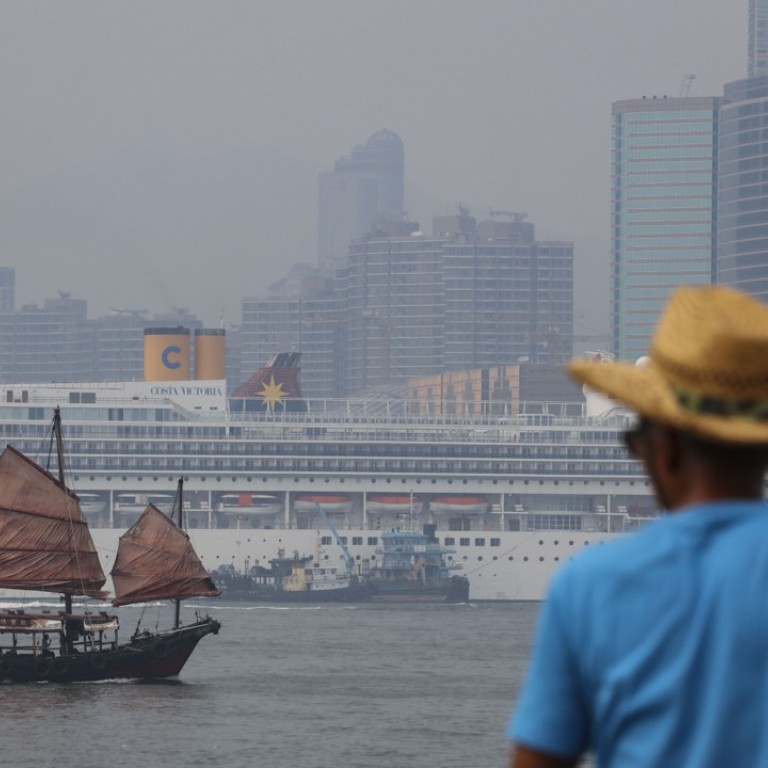 Living on boats needs to be made legal as a Hong Kong way of life
Given Hong Kong's proud maritime tradition it seems strange that living on a boat is illegal. It's time that the government review this outdated law
The view across the harbour, with its panoply of shipping vessels, is Hong Kong's most iconic image. Boats and boating are part of the city's identity, from its origins as a fishing village to today's modern port. It seems strange, given this proud maritime tradition, that living on a boat is illegal in Hong Kong. The issue has arisen as a result of the impending closure of Discovery Bay Marina Club. Some 200 families living on boats in the leafy middle-class suburb have been given until the end of the year to leave. Some of them will face financial difficulties as a result, having borrowed millions of dollars to buy their floating homes. The yachts and cruisers at Discovery Bay, and at other marinas around Hong Kong, are treated by the law as pleasure vessels. They can only be used for leisure activities. Living on them is a criminal offence punishable by a fine or prison sentence. But this law is generally not enforced. The boat dwellers have been openly living this way for years without arrest. This is, perhaps, not surprising. Hong Kong is perfectly suited to a life on the ocean waves.
The government should review this outdated law. A registration system for dwelling boats was introduced in 1983 to combat illegal activity, such as prostitution, on vessels in typhoon harbours. Only four boats are now licensed and the government says no new licences will be granted. It is difficult to understand why. So long as houseboats are properly regulated to ensure safety and hygiene, there is no reason why such a lifestyle should not be encouraged. Hong Kong is facing a housing shortage. It is surrounded by water. It makes no sense to bar people from living in boats. Presumably, that is why so many have been allowed to do so, even though it is against the law.
These middle-class boat dwellers enjoy an attractive lifestyle. The boats cost less than a flat of the same size. But living on one does not come cheap, with many other costs including debentures and berth fees. Most boat dwellers are professionals seeking an alternative way of life. If made legal, it could even help Hong Kong attract talent from overseas by offering a desirable alternative to crowded urban living. This possibility was not lost on the city's Trade Development Council which posted a promotional video in 2010 featuring a couple living on a boat. Houseboat families in Discovery Bay have asked the club to give them more time to move their boats or find alternative accommodation. The club said it was closing for repair and renovation work. It has not revealed how long this will take or whether the current residents will be allowed back when it is finished. The owners are entitled to know. There is a need for more transparency.
The affair should, however, be used as an opportunity by the government to put boat dwelling on a firm legal footing and to embrace a way of life ideally suited to Hong Kong.