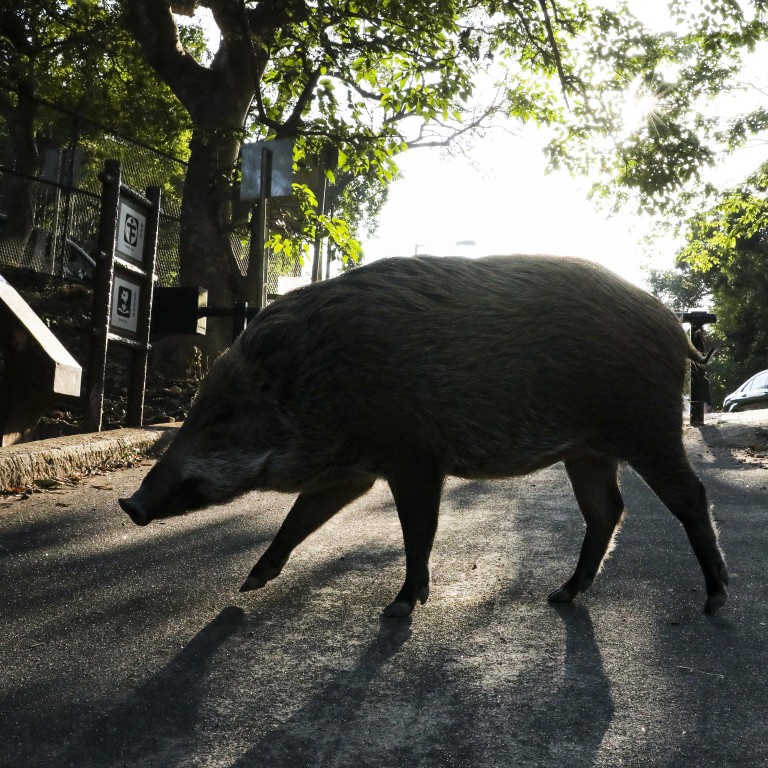 Leave the wild boar issue to professionals
Politicians and officials have put wild boars on the government agenda and come up with a number of suggestion to deal with the animals
But any review of what to do should be left firmly in the hands of experts
They are no less indigenous than many local villagers in the city's rural area. For years, they have been living, by and large, peacefully with others and pose no major problems until recently when they are suddenly deemed so life-threatening to public safety that a government review is under way. We are talking about the wild boars roaming in the city.
As if for want of a more topical issue to ring in the Year of the Pig, politicians and officials have joined hands to put boars on the government agenda. Officially, the number of captures reached a five-year high, up from 106 in 2017 to 129 between January and October last year. Cases of people injured by boars also rose from three to five during the period. Officials said they were very concerned about the nuisance and potential hazards to people. Even Chief Executive Carrie Lam Cheng Yuet-ngor and her predecessor Leung Chun-ying weighed in, with the latter asking why boars can be spared if stray dogs and cats are to be captured and put down. There were even talks about introducing "natural predators" like lions to get rid of boars, or ring fence them and develop a new food industry.
We are not sure whether the rise in captures is related to the new approach by the Agriculture, Fisheries and Conservation Department to catch the animal for contraception or sterilisation. But we trust the department knows better than politicians when it comes to dealing with wildlife. There are 600 to 700 sightings of boars each year. But we do not know whether nuisance is caused each time. There are also no official records of public facilities damaged as a result. Whether a few injuries out of hundreds of sightings a year is a genuine threat to public safety is open to debate. As reported in the South China Morning Post earlier, visitors at the Aberdeen Country Park were seemingly not bothered by the presence of wild boars.
It may well be the nature of political animals to pick on what they see as wrongdoings by officials. But it would do well for politicians to leave the review to professionals. A more pertinent issue is the suggestion that the animals have got into the habit of being fed by humans, and hence more frequent sightings in urban areas. It makes better sense to focus more on public education in the meantime.