Science
Get more with myNEWS
A personalised news feed of stories that matter to you
Learn more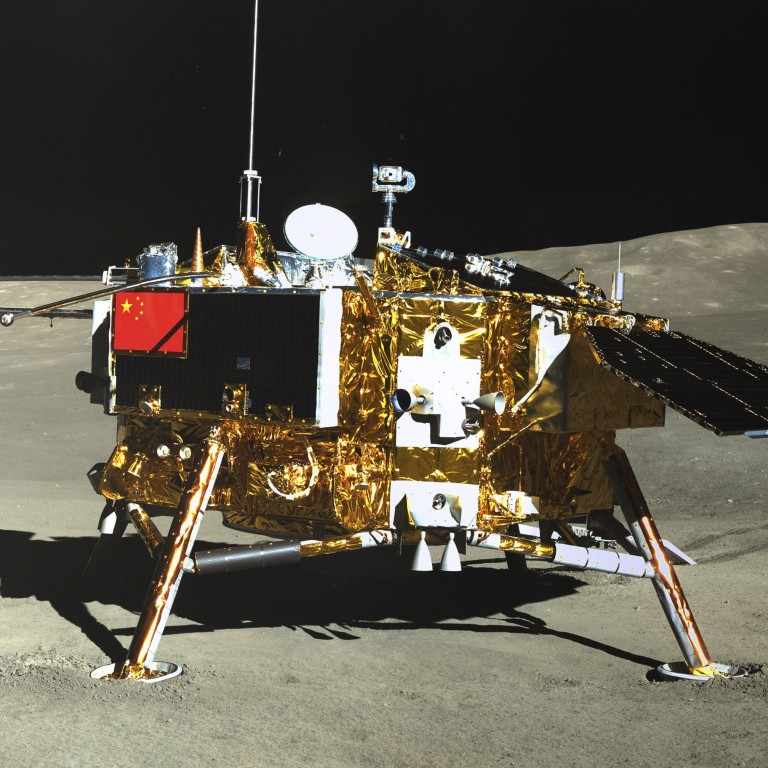 Moon mission a sign of Hong Kong's potential in China's hi-tech drive
A Polytechnic University team helped design and make a robotic mount for the Chang'e 4 spacecraft
Such a collaboration is an example of how Hong Kong can not only help research on the mainland but also serve as a bridge for scientific communities overseas
Hong Kong has many well-trained scientists, but the complaint has long been that there are few outlets to make proper use of their talents and innovation in basic research. Things are finally looking up thanks to the mainland's drive to become a pre-eminent scientific and technological powerhouse within the next decade. Ample research funding and positions are now available to Hong Kong researchers. For the city's scientific talents, the north beckons. It is fascinating to read how engineering professor Yung Kai-leung and his Polytechnic University colleagues helped design and make the robotic mount for the mission-critical camera that captured the world's first landing on the far side of the moon by the Chang'e 4 spacecraft.
The multi-axis mount – built from a hardened aluminium alloy at the Hung Hom campus – is designed to extend and rotate at 360 degrees on top of the lander. But it is not the only major contribution from the university on the lunar mission. Dr Wu Bo, an associate professor of the university's land surveying and geo-informatics department, led a team that helped plan and select a landing site called the Von Karman crater in the moon's South Pole-Aitken basin.
Yung is no stranger to space research. He and his team have built equipment for space agencies in Russia and the European Union, but it must be especially gratifying to be able to conduct research for his own country, and all in the comfort of his own lab.
Such successful collaboration shows Hong Kong can play an important role in China's hi-tech drive. Since last year, local scientists have been allowed to apply for national-level funding previously only available to mainland researchers.
The policy changes came after President Xi Jinping directed state agencies to help the city to become an international innovation hub.
Wu Weiren, chief scientist of the lunar programme, recently revealed that scientists from the US Nasa space agency had asked to use Chang'e 4's relay satellite to help them plan an American mission to the far side of the moon. It is not clear what came of the American request, made several years ago. In today's hostile climate with China and the US, such requests would be unthinkable.
As a result, Hong Kong is well-positioned to help China with its scientific endeavours. The country is being put under greater scrutiny in many Western countries when it comes to science and technology. Doors on collaboration are being closed. Even some ethnic Chinese scientists, though American citizens, have fallen under suspicion. All this puts Hong Kong in a unique position, not only to help research on the mainland, but to serve as a bridge for the scientific communities in China and overseas. This is a great opportunity not to be missed.