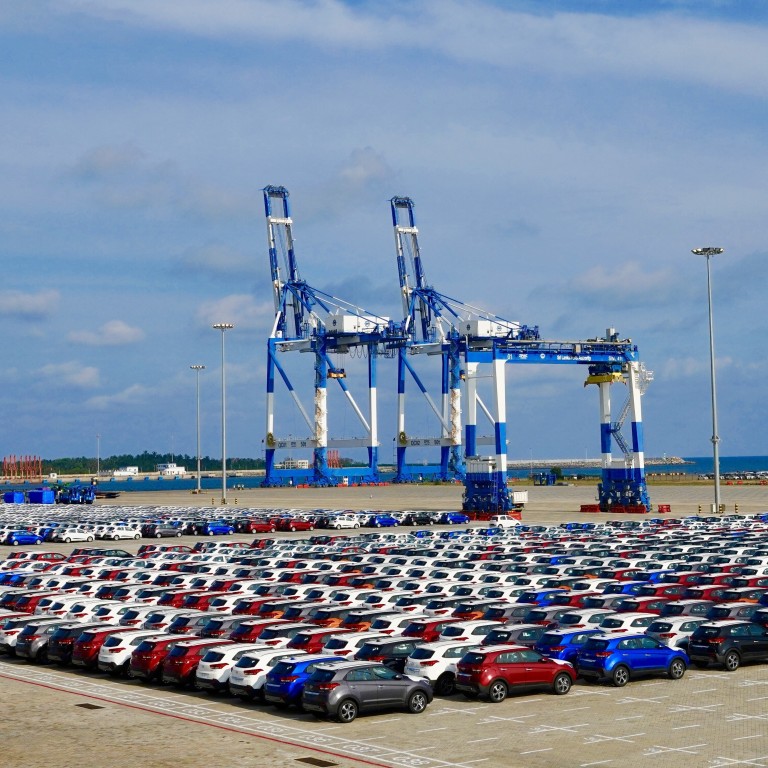 Opinion
Barry Sautman and Yan Hairong
Barry Sautman and Yan Hairong
The truth about Sri Lanka's Hambantota port, Chinese 'debt traps' and 'asset seizures'
Interviews, including with Sri Lankan officials, debunk claims the port was signed away to service Chinese debt
Chinese infrastructure loans have not led to the forfeiture of a single valuable asset abroad
When critics of Beijing accuse the government of debt traps and other predatory policies, the example that crops up is almost always that of the Chinese-built Hambantota International Port in Sri Lanka.
The government of Sri Lanka, a country where Chinese firms have also
financed and constructed
railways, roads and power stations, allegedly failed to repay Chinese loans to build the port and was then
forced to lease it
to China, which covets the port as a naval base.
It is part of an oft-told tale that China provides infrastructure loans to developing countries, often as part of the
Belt and Road Initiative
, knowing they cannot be repaid, allowing China to seize borrowing states' valuable assets.
US consultants the Rhodium Group recently released
a study
into Chinese asset seizures and found just one instance: the above-mentioned Hambantota port.
However, interviews we have done in Sri Lanka show that even this lone instance is not remotely true.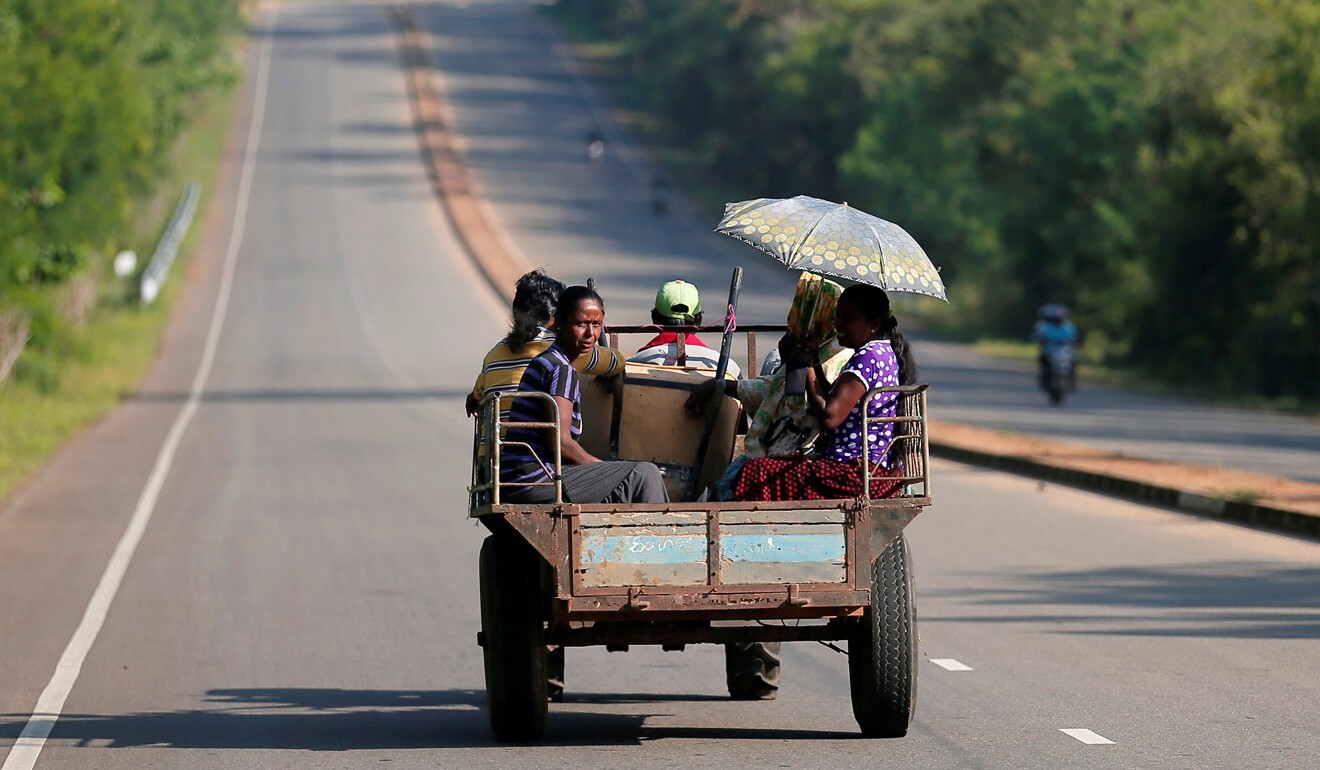 The Hambantota port lease, held jointly by the Hong Kong-based China Merchants Port and the Sri Lanka Ports Authority, was negotiated over 2016-2017. Payments of the principal and interest for the port loans comprised only about 1.5 per cent of Sri Lanka's external debt repayment obligations due then. The Sri Lanka Ports Authority paid on time, using revenues from Colombo port, which includes a successful container terminal run by China Merchants Port.
China holds an estimated 9-15 per cent of Sri Lanka's external debt. Some of the rest is high-interest loans from (mainly Western) commercial banks. International sovereign bonds account for about half of the external debt, with Americans holding two-thirds of their value and Asians only about 8 per cent.
Sri Lanka must pay interest averaging 6.3 per cent on international sovereign bonds and the principal must be fully repaid, on average, within seven years. In contrast, more than two-thirds of the value of Chinese state funds lent to Sri Lanka from 2001-2017 (including two-thirds of the Hambantota port loans) were at 2 per cent interest, and mostly repayable over 20 years.
Thus, the recent reports, including one in a leading UK newspaper, that Sri Lanka's government was forced to sign the port away on a 99-year lease after failing to repay Chinese loans that were racking up 6.3 per cent, are erroneous.
Ironically then, if Sri Lanka is debt distressed, it owes more to American and other Western entities than to its Chinese counterparts. Yet, as both a past and a present governor of Sri Lanka's central bank stressed to us in interviews, Sri Lanka has never defaulted on any loan payment and has not sought to have any external debt rescheduled.
The Hambantota port lease was not a result of any inability to service the loans, nor was it a debt-for-equity swap — the Sri Lankan government still owns the port. And funds received for the lease were not used to repay port-related debt, but to pay off more expensive loans, generally to Western entities.
Also, there is no Chinese military base at Hambantota port. The port's security remains in the hands of Sri Lanka, which has its
southern naval command
in Hambantota.
In fact, the US — which has 800 overseas bases, versus China's single base in
Djibouti
in the Horn of Africa — has a much more elaborate military relationship with Sri Lanka than does China. Indeed, the
Easter Sunday terrorist explosions
in Sri Lanka coincided with a US-Sri Lanka naval exercise off Hambantota port.
Claims of China's debt trap and other predatory policies are simply the latest iteration of the " Yellow Peril" ideology, a set of racist views that avers that the Chinese conspire to upend Western global dominance and take over the world. The means allegedly involve infiltration, corruption, infection and pollution, but most of all, addiction.
The "Yellow Peril" discourse from 150 to 50 years ago spread lurid stories of Chinese providing opium that debased Western societies, even as British and American merchants, backed by gunboats, sold opium to fuel the addiction of millions of Chinese people.
Today, US politicians accuse China of feeding Americans' addiction to the opioid
fentanyl
and refer to Chinese loans as addictive to developing countries. Grant Harris, the top Africa diplomat in former US president Barack Obama's administration, described Chinese loans as "the methamphetamines of infrastructure finance: highly addictive, readily available, and with long-term negative effects that far outweigh any temporary high".
Now, Chinese firms abroad may well be accused of exploitation of labour and natural resources, as well as of instances of dispossession and environmental damage. Yet such malpractices are also common among foreign and local investors alike, especially in developing countries.
Moreover, most Chinese loans are for a useful purpose: the resulting infrastructure has generally been shown to lower costs of industrialisation and trade.
In fact, Chinese infrastructure loans have not led to the forfeiture of a single valuable asset abroad and have not impinged on the sovereignty of any country. There is no Chinese plot to take over the world. Let us stop giving space to the politically-driven "Yellow Peril" conspiracy theory.
Barry Sautman is a professor in the Division of Social Science at Hong Kong University of Science & Technology. Yan Hairong is an associate professor in the Department of Applied Social Science at Hong Kong Polytechnic University
This article appeared in the South China Morning Post print edition as: Truth about 'debt traps'