Hong Kong is seizing its potential role as a hub for green financial products and services. Photo: Shutterstock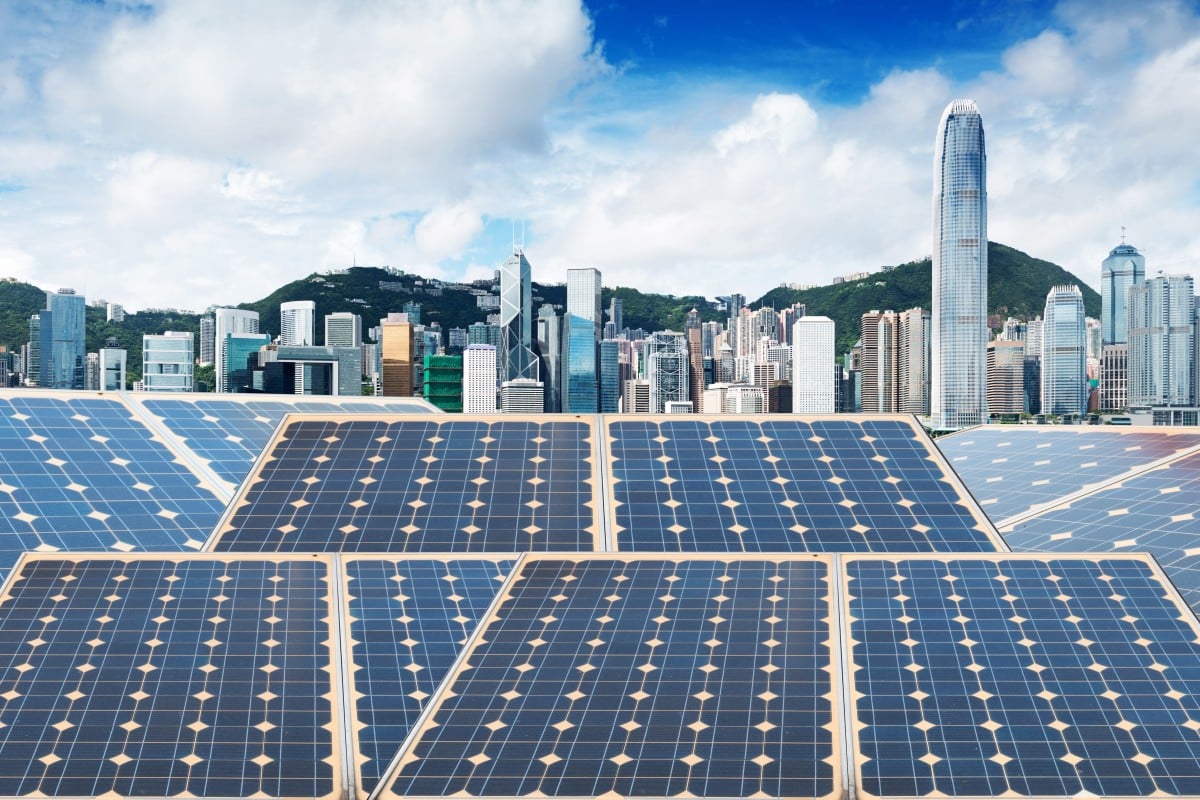 Hong Kong is seizing its potential role as a hub for green financial products and services. Photo: Shutterstock
A ray of hope is shining through – there is now growing pressure for an expedited, revised goal to achieve carbon neutrality soon in recognition that the world faces a climate change emergency.
Even amid the crisis of Brexit in Britain, MPs managed to approve a non-binding motion this month to declare a climate emergency in response to
In Hong Kong, climate change is no longer an issue for activists. It has entered the
Financial Secretary Paul Chan Mo-po waxes about green finance for green development in his
He is a relatively recent convert. He made his mark with the 2018 budget announcing a green bond issuance
On May 7, the Hong Kong Monetary Authority warned that climate change is a threat to mankind and that "it must be tackled on a global basis and across different sectors of the economy". The banking regulator also unveiled measures to support and promote Hong Kong's green finance development in banking and investment.
Significantly, as the manager of Hong Kong's very large exchange fund, the regulator will now prioritise green investments when the long-term return is comparable to other investments on a risk-adjusted basis. This means it will look closely into stocks and investment products not just for financial returns but also for environmental, social and governance (ESG) performance.
In late April, the Securities and Futures Commission of Hong Kong issued guidelines to enhance ESG disclosures for green investment products. In other words, investment managers cannot simply claim that their trusts or funds are "green" without spelling out how they make the assessment.
On May 9, the commission, together with its regulator counterparts from the mainland and Europe, met to discuss best international practices in climate-change-related disclosure, and future development and collaboration on green finance.
The Hong Kong stock exchange first introduced voluntary ESG reporting guidelines in 2013 to encourage listed companies to do so. In 2016, companies were encouraged to explain if they had yet to produce ESG reports while, from 2017, the exchange added "comply or explain" provisions. Now, after
Hong Kong's Financial Services and the Treasury Bureau should now step in to craft a coherent green finance policy. The HKMA, Securities and Futures Commission and stock exchange are key stakeholders in financial services, but the government, regulators and the private sector need to have a coordinated plan for Hong Kong to truly become a green finance centre.
What the government has yet to fully digest is that its role is to use policy to drive this transition to meet the climate emergency
The plan should not just be about green bonds. It should be about changing investment behaviour to direct capital to green investments by measuring ESG and climate risks properly.
What the government has yet to fully digest is that its role is to use policy to drive this transition to meet the climate emergency. It is through government policy that the right market conditions can be created to direct massive amounts of capital to green investments. The market, on its own, is insufficient to respond to the emergency.
The mainland government understands this completely. It issued guidelines in 2016 on establishing a green financial system. While Hong Kong's system is different, the goal to direct capital towards green infrastructure projects and green investment products is the same. The mainland has conceptualised the need and its policies better than Hong Kong.
However, now that the financial big guns are aligned, it is time to weave the right policy narrative for Hong Kong. Only then can it be effective in its overall communication to various audiences.
The public wants to see the government working for their long-term well-being. The environment is key to a healthy future. Moreover, young people need to see the financial services sector campaign for a better world and not just amass wealth for a select few.
There is a large audience on the mainland. For Hong Kong to be recognised as a leader in finance, it has to take a forward-looking view. Hong Kong has a major role to play in raising capital for green projects on the mainland. The international audience is also tuning in — can Hong Kong raise capital for Asia and along the belt and road?
The climate emergency can only be tackled with an eye on a date with destiny – Hong Kong could set this for 2035, when the Greater Bay Area is expected to have made significant progress in achieving environmental sustainability. We should start directing the money flows now.
Christine Loh, a former undersecretary for the environment, is an adjunct professor at Hong Kong University of Science and Technology
This article appeared in the South China Morning Post print edition as: Into greener pastures