Nepal
Get more with myNEWS
A personalised news feed of stories that matter to you
Learn more
How a China-Nepal railway could fast-track change in the Himalayan nation and redraw relations with India
Lekhanath Pandey says despite opposition, economic cooperation with China will benefit Nepal if it can develop into an exporter instead of just a transit point
The two sides sealed eight cooperation deals worth US$2.4 billion, dominated by connectivity, infrastructure and energy projects. One of them was the "Trans-Himalayan Multidimensional Connectivity Network", a major component of which is construction of
a railway
linking the Chinese entry point of Kerung and the Nepalese capital Kathmandu.
The idea of a cross-Himalayan rail link was mooted during Oli's previous trip to Beijing in March 2016, when landlocked Nepal was reeling from India's third
border blockade
in five decades. The railway could revive Nepal's glory days of being a Himalayan transit point between China and South Asia, but greater emphasis has been placed on its strategic value than its economic reward.
A China-Kathmandu railway would diversify Nepal's trade and transit dependency on India and boost Kathmandu's confidence in its trade negotiations with New Delhi. For China, it would pave the way for easy accesses to the vast north Indian market of over 400 million people via land.
However, the cost, funding methods and technical viability of the railway through a difficult mountain pass are critical issues for Nepal, where a quarter of the population earns less than US$1.50 a day. An ongoing detailed project report would address such queries.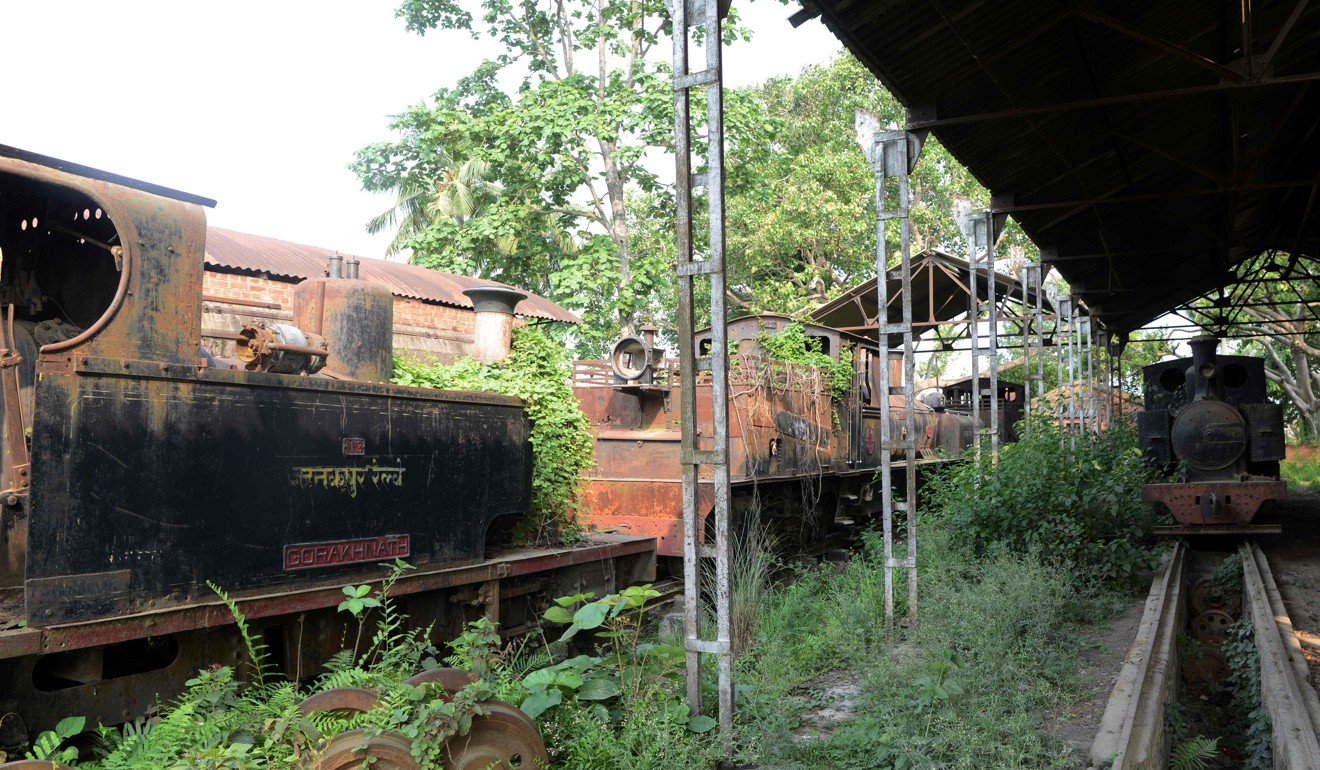 Nepalese government officials are marketing the railway as if it will be built within a couple of years. However, its success depends as much on Beijing's will as Kathmandu's desire.
It is not uncommon for Indian investment projects in Nepal to draw criticism as most of them have been delayed for decades. What is unusual is that Chinese projects are also
being questioned
, especially on the ground, for their track records in Nepal and
elsewhere
.
While Prime Minister Oli has tried to project the rail deal as his key achievement, it has also been the target of public ire as the government has failed to live up to public expectations and ensure basic infrastructure needs, including maintenance of damaged roads and bridges and reconstruction of collapsed houses following the
2015 earthquake and aftershock
.
The possibility of Nepal falling into a debt trap if it seeks loans from China has been a key concern. However, speaking to an Indian newspaper in February, Oli made clear his view that the idea of a debt trap was an "Indian perception" that reflects India-China rivalry.
The
fate of Sri Lanka's strategic Hambantota port
– which was acquired by China after Colombo failed to make payments on its loan – has been highlighted as an example of the pitfalls of relying on Chinese investment. Besides, Chinese firms in Nepal have been criticised for price variation. Once the firms win contracts by bidding low, they try to influence top politicians and bureaucrats and inflate the project cost.
This was the case with the 30MW Chamelia Hydropower Project – developed by China's Gezhouba Group – in western Nepal and, more recently, with the international airport in Pokhara, whose estimated cost has more than doubled from the initial US$140 million. This only puts China's charm and image at risk in Nepal.
With the support of the Chinese leadership, Nepalese left-leaning politicians had been advocating China-India-Nepal trilateral cooperation in economic areas since 2012. Now, Chinese officials have also become vocal on the subject. Foreign Minister Wang Yi
took up the issue
of developing a China-India-Nepal economic corridor during his meeting with his Nepalese counterpart, Pradeep Gyawali, in Beijing in April.
The proposed Trans-Himalayan transport network would help realise the vision of trilateral cooperation. India, which considers South Asia its "sphere of influence", has not given the idea a nod. Rather, it considers the project part of China's increasing footsteps into its backyard. However, even without India on board, Nepal and China can deepen economic engagement bilaterally.
Watch: A Chinese school in Nepal
Just as Beijing is eyeing the north Indian market, New Delhi is afraid of losing its domination over the Nepalese market. Nepal has a gross domestic product of less than US$26 billion. India had a trade surplus of over US$5 billion with Nepal in 2017.
The Himalayan nation's trade deficit with China is also not narrowing. Nepal needs to transform itself into a manufacturing base and draw up a long-term export strategy, to which Chinese could lend support. Without producing goods, a railway would turn Nepal into a transit route and market for other nations.
China has been rooting for stability in Nepal since the overthrow of the monarchy in May 2008. The country now has a strong government under the control of the Communist Party of Nepal.
The leadership of China and Nepal have some similarities – President Xi and Prime Minister Oli share a good rapport and enjoy overarching power, making this an opportune moment for deepening Sino-Nepal economic cooperation.
Lekhanath Pandey is an assistant professor at Tribhuvan University and writes on geopolitics and strategic affairs. [email protected]
This article appeared in the South China Morning Post print edition as: How rail link with China can help transform Nepal