Japan
Get more with myNEWS
A personalised news feed of stories that matter to you
Learn more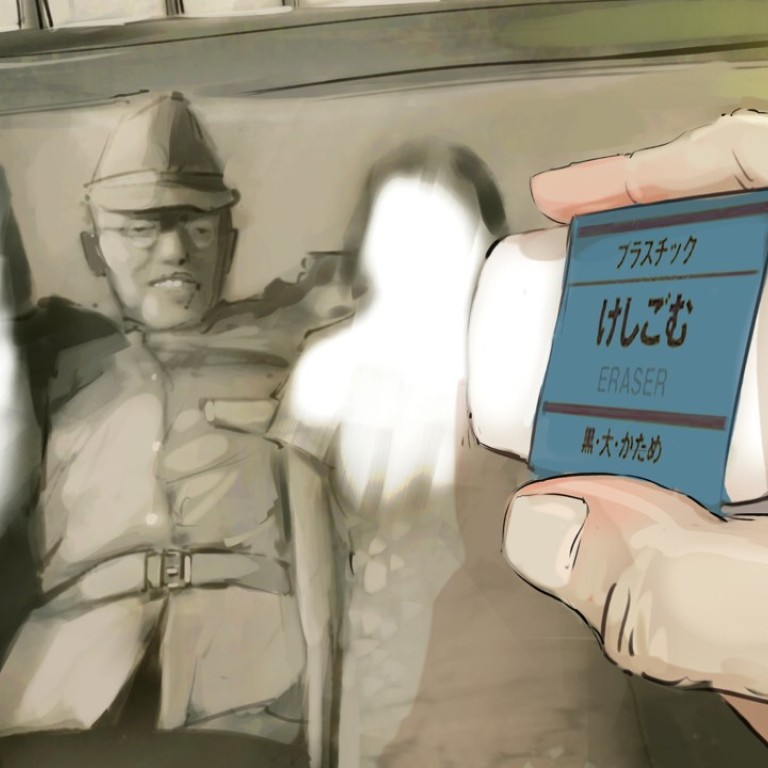 On 'comfort women' and Japan's war history, Abe's historical amnesia is not the way forward
Jeff Kingston says the anniversary of the Kono Statement, in which Japan apologised for its treatment of 'comfort women', is a reminder that the country must reckon sincerely with its past if it wants to build a new future with its neighbours
A quarter century ago on August 4, 1993, the Japanese government issued the
Kono Statement
acknowledging state responsibility for the coercive recruitment of "comfort women" on the
Korean peninsula
.
Yohei Kono, the chief cabinet secretary, affirmed that "the then Japanese military was, directly or indirectly, involved in the establishment and management of the comfort stations and the transfer of comfort women. The government study has revealed that in many cases they were recruited against their own will, through coaxing, coercion, etc, and that, at times, administrative/military personnel directly took part in the recruitments. They lived in misery at comfort stations under a coercive atmosphere … Undeniably, this was an act, with the involvement of the military authorities of the day, that severely injured the honour and dignity of many women."
Kono also promised to educate young Japanese about this history. Prime Minister
Shinzo Abe's
government has reneged on that promise. By 1997, all of the mainstream publishers of secondary textbooks covered the "comfort women", but now none of them do. Recent educational guidelines and Abe's 2007 patriotic education bill require publishers to hew to official views on the matter.
Abe is closely associated with a revisionist whitewashing of Japan's shared past with Asia and since entering politics in 1993 has been active in various Diet groups lobbying for this agenda. He has persistently denounced and undermined the Kono Statement because the forthright reckoning it embraces is the antithesis of the revisionist history he stands for.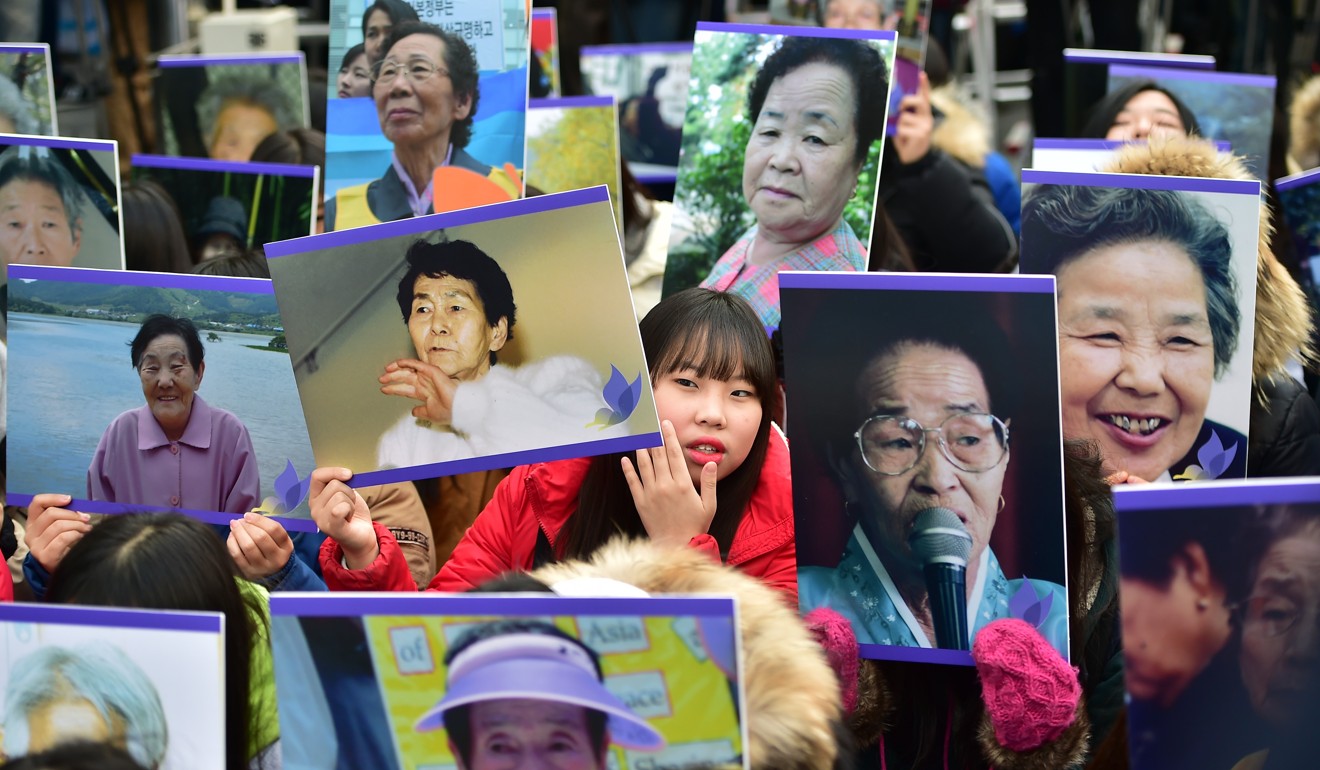 The Asian Women's Fund (1995-2007), a quasi-state non-governmental organisation that provided solatia and letters of apology to former "comfort women" signed by sitting prime ministers, was an ill-fated gesture of atonement for the indignities inflicted that Kono also promised. Very few former "comfort women" agreed to take the money offered because it appeared that Japan was evading legal responsibility by channelling redress at arm's length, a calibrated measure designed to protect Japan's legal stance that all issues of compensation were resolved in the 1965 Treaty on Basic Relations with South Korea that normalised relations.
The fund thus was a half-hearted effort towards reconciliation that fell well short of the grand gesture required. When the South Korean government offered former "comfort women" the equivalent redress if they shunned the Asian Women's Fund, Tokyo felt betrayed.
Similarly, after Abe and South Korean president
Park Geun-hye
tried to bury the divisive past in their
2015 agreement
on the "comfort women", the accord unravelled and sparked intense mutual recriminations. Japanese diplomats like to blame their failures on recalcitrant Koreans always demanding more, but surely if Japan was humble about history and the burdens its imposes, they could have made more headway on reconciliation. As it stands, Japan looks to be suffering from perpetrators' fatigue.
Watch: South Korea, Japan reach landmark agreement to resolve 'comfort women' issue
The rightward shift in Japanese politics in the 21st century under prime ministers
Junichiro Koizumi
(2001-2006) and Shinzo Abe (2006-07; 2012-present) has involved a frontal assault on the Kono Statement and a revisionist rebuttal of apologies and admission of wrongdoing. Indeed, in 2014 on Abe's watch, his party colleagues tried to impugn the credibility of the Kono Statement even as he buckled under to US pressure to publicly avow he supported it.
Back in 2007, during his first stint as prime minister, Abe disavowed the Kono Statement by claiming disingenuously a lack of evidence. This comprehensive backsliding on history repudiates the spirit of the Kono Statement and closes the door it opened for Japan to advance reconciliation.
Like-minded conservatives complain that Japan's numerous apologies have done little to assuage wartime grievances. Indeed, Japan has issued many apologies, but these gestures of remorse have also been belittled, renounced or disowned comprehensively. Little wonder that they have been so ineffective.
In 2010 when prime minister Naoto Kan issued a forthright apology to the Korean people for the traumas of Japanese colonial rule, Abe was quick to nullify any goodwill by denouncing Kan's statement as "Baka!"(stupid) on NHK television. In 2015, Abe struck a back-room deal with Park to resolve the "comfort women" issue, but his failure to meet with any of the victims or offer a public apology showed a glaring lack of compassion.
He agreed to donate 1 billion yen (US$8.9 million) to support the elderly former sex slaves, but any goodwill evaporated as it became clear that Tokyo's quid pro quo required removal of the "
comfort women" statue
facing the Japanese embassy in Seoul and a silencing of South Korea's diplomats on raising the issue internationally.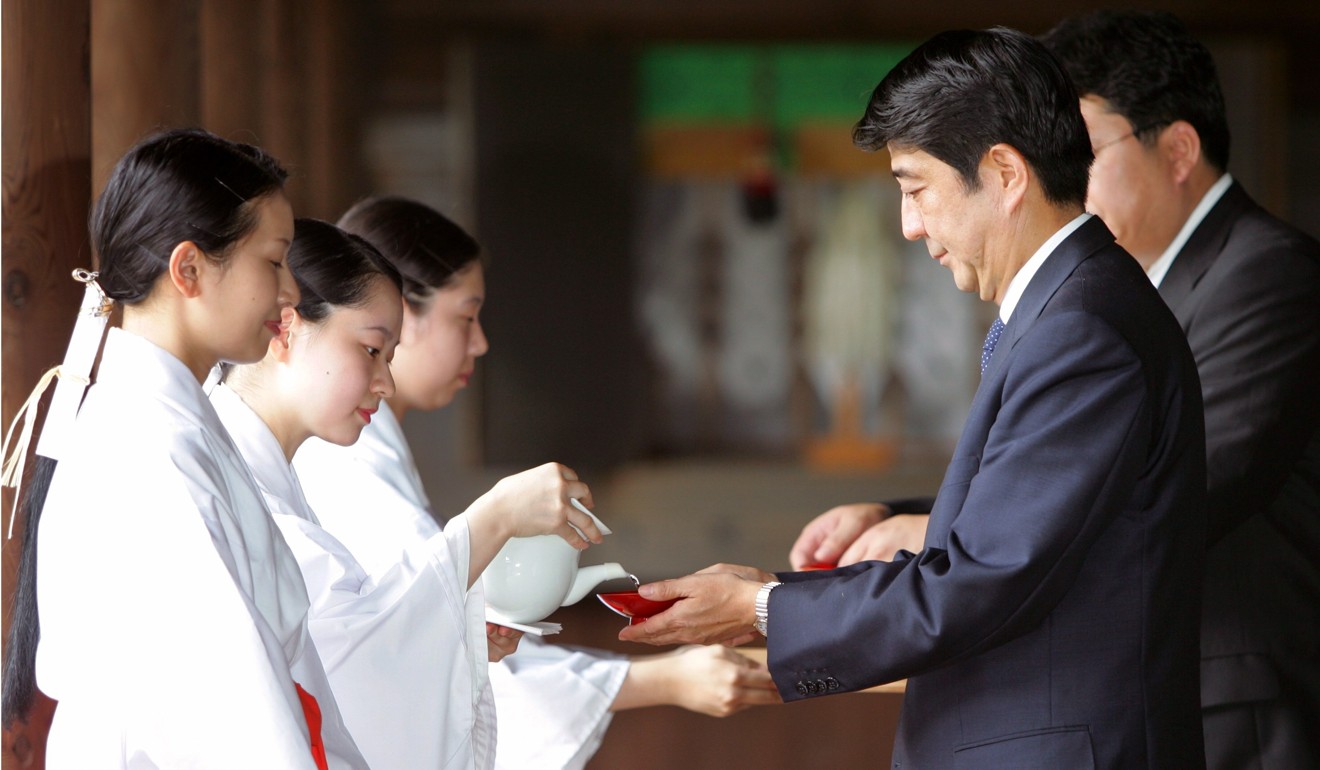 Oddly, Emperor Akihito's
penitent stance
on Japan's wartime transgressions was the mainstream consensus in the 1990s. His
abdication next year
will leave a void that his son Naruhito will be hard-pressed to fill. Akihito has done more than all of Japan's political leaders combined to address the unfinished business of the rampage in Asia conducted in the name of his father, Emperor Showa (Hirohito).
As Japan's chief emissary of reconciliation, he has made numerous visits to victimised nations and battlefield sites, showcasing the nation's contrition and sorrow, a far cry from the shirking of 21st century revisionism. His contrition about Japan's wartime rampage that devastated Asia was reflected in the 1995
Murayama Statement
, which became the mantra of remorse echoed by all subsequent prime ministers.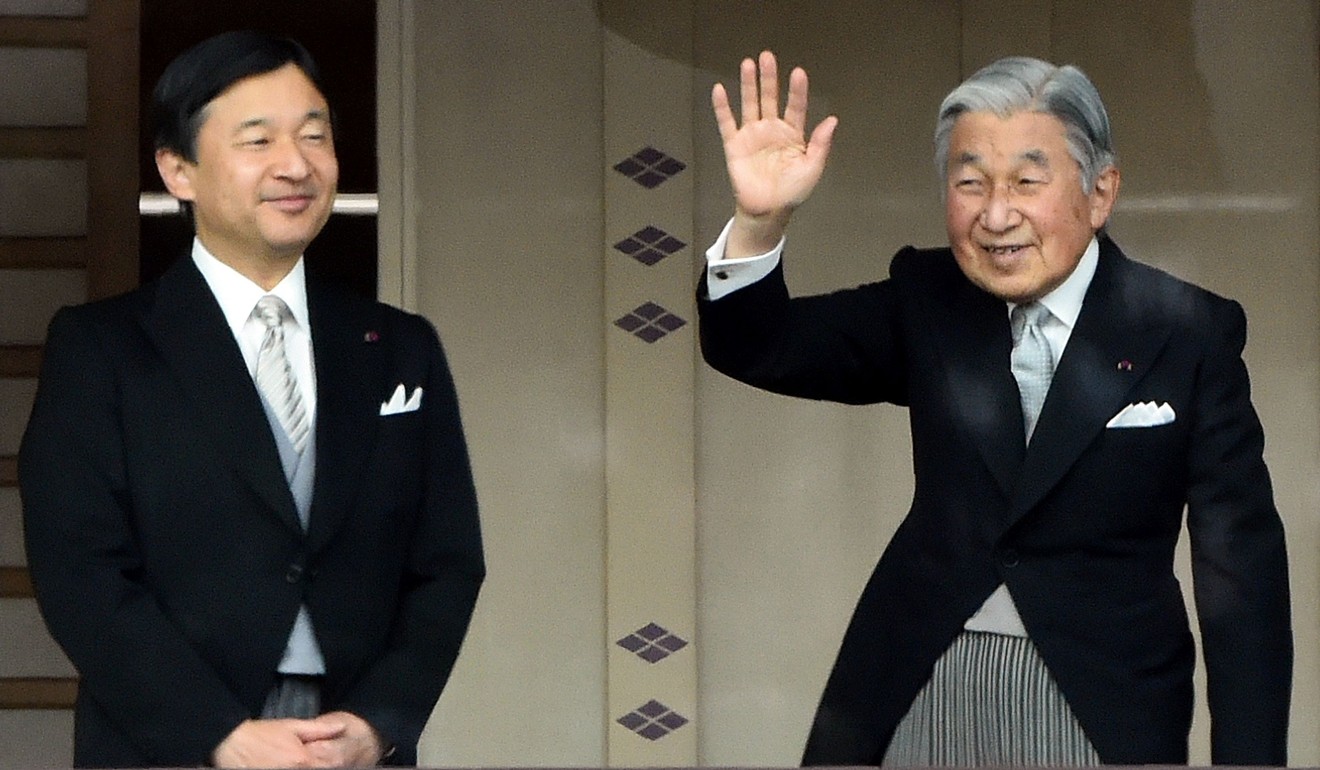 However, prime minister Tomiichi Murayama's warning against the perils of sanctimonious nationalism has apparently been forgotten.
This year also marks the 20th anniversary of the
Obuchi-Kim Statement
in which prime minister Keizo Obuchi apologised for the, "tremendous damage and suffering to the people of the Republic of Korea through its colonial rule, and expressed his deep remorse and heartfelt apology for this fact".
At that time there was a consensus in Japan that moving towards future-oriented relations in Asia requires a forthright reckoning and unequivocal remorse, wisdom that is, lamentably, being ignored.
Jeff Kingston is director of Asian Studies at Temple University, Japan