My Take
Get more with myNEWS
A personalised news feed of stories that matter to you
Learn more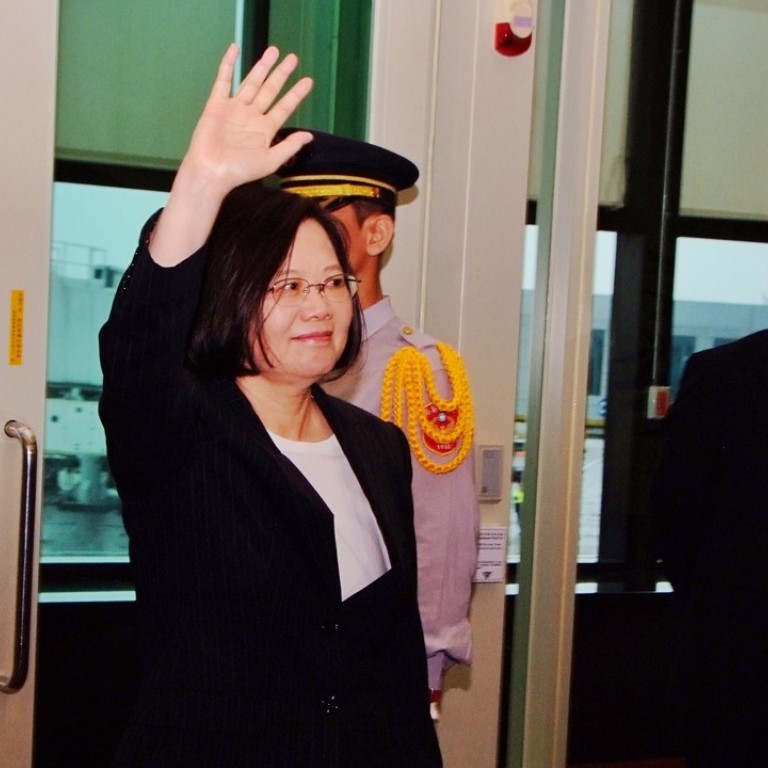 China bashing means it's US election year
As lawmakers introduce a bill pressuring allies of Taiwan to stand by it, Beijing must rely on a diplomatic response to isolate the island
If you are an American politician, a bit of China bashing can never go wrong, especially when it's a national election year.
So, just two months before the polls for both the Senate and the House of Representatives, four senators have introduced a bill to pressure a handful of the remaining allies of Taiwan to back away from switching sides to China.
It was put together by Republican senators Cory Gardner and Marco Rubio and Democrats Ed Markey and Bob Menendez. You can almost call it a rare display of bipartisanship.
The bill was introduced after El Salvador became the third country this year – and the fifth since Tsai Ing-wen of the independence-leaning Democratic Progressive Party (DPP) took power in 2016 – to switch diplomatic recognition to Beijing. It threatens to downgrade relations and withdraw foreign aid to Taiwan's few remaining allies should they switch sides.
It might look like plain hypocrisy, but it's just typical cynicism in an election year. It's not clear whether the Trump White House supports the bill, which is not likely to pass anyway, given its sheer diplomatic inconsistencies.
Even though Taiwan is considered a US ally and enjoys a limited security guarantee if it is attacked, Washington formally recognises Beijing and at least plays lip service to "one China". The bill is effectively telling people you can't do what we do, and what many other countries have done before, because it doesn't suit our political needs at the moment.
It would also make Tsai and the DPP look like complete puppets of the Americans by outsourcing foreign policy to Washington.
But all that doesn't matter. In a US election year, grandstanding never hurts. Rubio, China basher extraordinaire, never misses an opportunity to appeal to his anti-communist base.
If Taiwan is fast losing allies, Tsai has only herself to blame. She has reportedly been telling foreign dignitaries, including Americans and Japanese, that Beijing's suppression of Taiwan's diplomacy has upset the status quo and stability in the region. But the deliberate ambiguity of "one China" is precisely what helped underpin the status quo and stability of cross-strait relations.
She refuses to recognise, even notionally, the so-called 1992 consensus on "one China". This may have appealed to her domestic base and got her elected, but it paints Beijing into a corner to which there can be only one response – to isolate Taiwan diplomatically until it changes its tune.
This article appeared in the South China Morning Post print edition as: China bashing means it's US election year