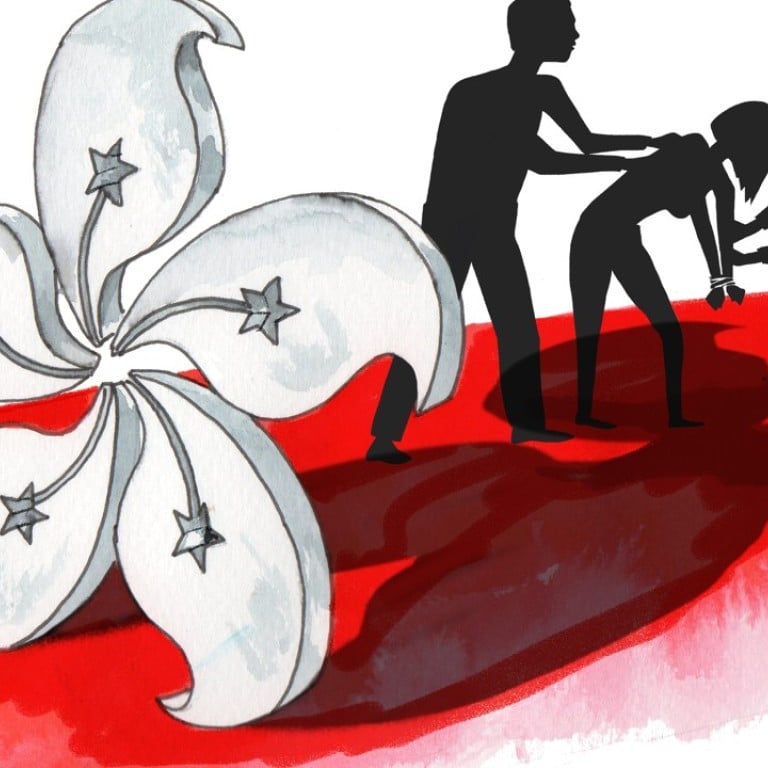 Why Hong Kong's reputation as a human trafficking black spot is justified
David Bishop says the government's refusal to acknowledge the problem does not change the fact that it devotes far fewer resources to tackling the scourge than even NGOs, and consequently lags behind other jurisdictions in enforcement
Last week, the
Stop Slavery Summit
was held in Hong Kong. Hosted by Thomson Reuters and the Hong Kong stock exchange, the event was engaging, meaningful, and attended by leaders from around the world.
Noticeably absent from the event were any Hong Kong government bureaucrats in charge of the agencies tasked with fighting trafficking and slavery. Thus, for many, the summit has essentially turned into an annual reminder of how little the government knows or cares about modern slavery, trafficking and their related crimes. 
Human trafficking, forced and bonded labour, and even slavery, are increasingly serious problems in Hong Kong. The administration of Carrie Lam Cheng Yuet-ngor often complains about the negative sentiment heaped on Hong Kong in relation to these issues. Indeed, the world's top experts – whether in academia, civil society, government or, most recently, commercial enterprises like banks – consistently call out Hong Kong for its increasing role in trafficking and slavery-related crimes, identifying the city as both a destination and source for human trafficking.
The best example of this is
Hong Kong's inclusion
over the past several years on the Tier 2 Watch List in the Trafficking in Persons report produced annually by the US government. The report is broadly considered the most comprehensive analysis of global legislation and policies aimed at stopping human trafficking.
Watch: A young Nigerian's life after slavery in Libya
By keeping Hong Kong firmly rooted on the watch list – the second lowest designation possible – the report identifies Hong Kong as a jurisdiction where "trafficking is very significant or is significantly increasing" and where there is no evidence of increasing efforts by the government to combat trafficking. The report states that Hong Kong does not even meet the minimum standards for combating trafficking.
The Hong Kong government
disagrees
, of course. In June, a government spokesman stated that the government "took strong exception" to Hong Kong's grading in the 2018 report, arguing that the report "contained criticisms not founded in facts", and ignored the city's efforts to combat trafficking.
But while the action plan is the government's evidence that it deserves better treatment in the US report, it is actually a strong example of what is wrong with Hong Kong's approach to trafficking. The action plan was not derived via broad collaboration with experts, and therefore misstates important aspects of Hong Kong's trafficking challenges.
Most importantly, it does not provide a plan to strengthen enforcement of existing laws, much less introduce stronger, more modern laws.
For example, many groups have identified significant increases in women being trafficked from Hong Kong to mainland China, primarily via domestic worker employment agencies. But the action plan does not enhance funding or enforcement powers for those tasked with policing these agencies, in particular the Employment Agencies Administration.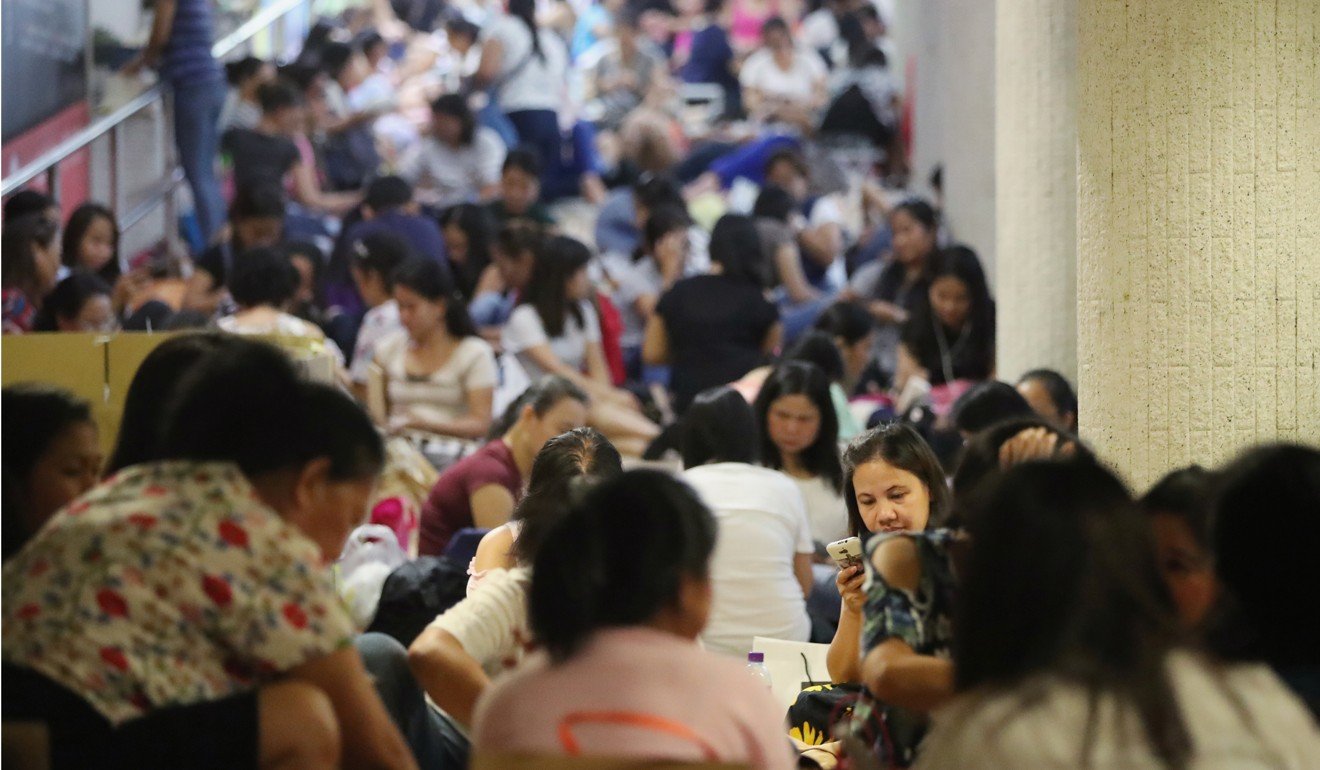 While attending last week's summit, I thought about the many people in the room from civil society who work full time trying to fight human trafficking and bonded labour in Hong Kong. Specifically, there are at least 20 registered charities in the city whose primary purpose is to support domestic workers, who are consistently identified as the most vulnerable and likely victims of trafficking in Hong Kong. Combined, these NGOs have over 50 full-time employees, thousands of volunteers, and millions of dollars in annual budget, generously provided by many of Hong Kong's most respected companies and citizens.
By comparison, the entire Employment Agencies Administration has only 21 employees (15 of whom are tasked with inspecting thousands of agencies each year) who work with a paltry HK$2.3 million non-staff operating budget, according to the agency. In both budget and staff number, the agency has significantly fewer resources to offer than civil society dedicates to the same problem.
How can the government claim that it is committed to victims of trafficking when it understaffs and underfunds its most important trafficking-related entity by such a large amount, effectively outsourcing aid and largely ignoring enforcement?
And since the Hong Kong government wants facts, let's consider a simple case study. Last week, within days of one another, the Hong Kong, mainland Chinese, and Philippine governments each announced the results of a criminal case in their respective jurisdictions with similar factual backgrounds. In each case, individuals or recruitment agencies engaged in illegal recruitment practices, including activities that are incredibly common in Hong Kong: deception, illegal fees, salary deduction, withholding of travel documents, and so on.
The court in Shanghai found the defendant guilty of victimising 24 Filipinas, sentencing her to eight years in prison on top of a 200,000 yuan (US$29,300) fine.
Similarly, the court in Manila found the defendants guilty of victimising three Filipinas, sentencing them to life imprisonment and charging 1 million pesos (US$18,500) in fines.
In Hong Kong, the Labour Department closed down an employment agency that was found guilty by a court in January for a nearly identical crime. The defendants were ordered to pay a paltry fine of HK$15,000 (US$1,900), with no jail time.
The facts are clear: Hong Kong's position on the Tier 2 Watch List is justified. The government needs to wake up to the severity of this pressing issue, and provide the resources and authority necessary for our civil servants to do what they desperately want to do – eliminate human trafficking and slavery from Hong Kong.
Hong Kong can and should be the shining beacon on this issue throughout Asia.
David Bishop is a principal lecturer in the Faculty of Business and Economics at the University of Hong Kong