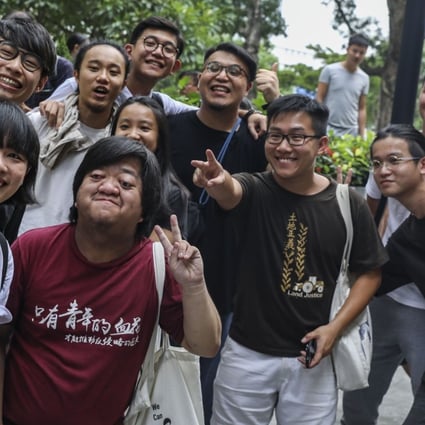 Raphael Wong (second from right, front row) celebrates with others after the Court of Final Appeal overturned his and 12 other activists' jail sentences for a 2014 protest. Photo: Sam Tsang
Is the Hong Kong judiciary being lenient with young activists?
Michael Chugani says Hong Kong's top judges, in recent rulings on protest cases, seem to be sympathising with young activists. Are they sending Beijing a message, and what will happen if the inevitable ban on Andy Chan's separatist party is challenged in court?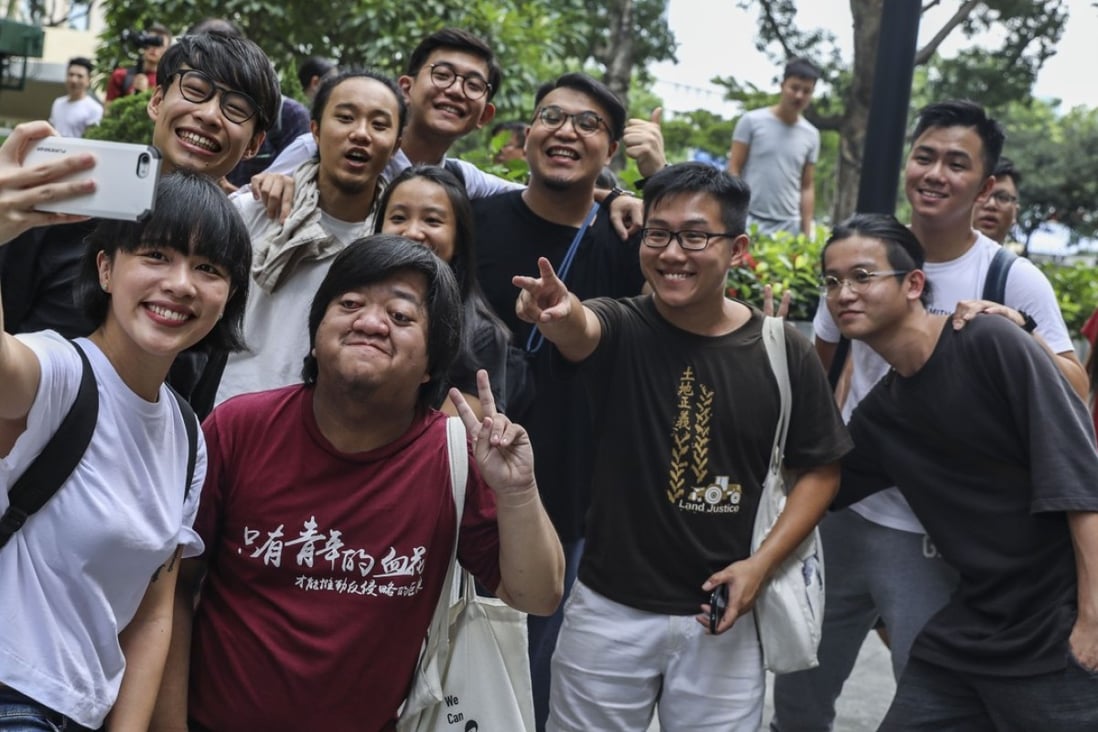 Raphael Wong (second from right, front row) celebrates with others after the Court of Final Appeal overturned his and 12 other activists' jail sentences for a 2014 protest. Photo: Sam Tsang