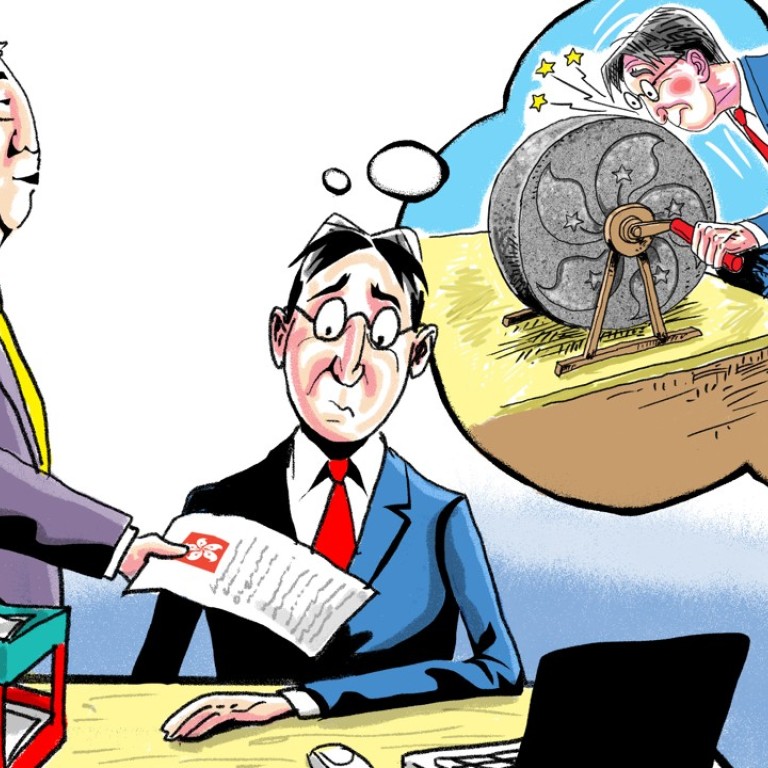 Hong Kong is a 'hardship posting' for liaison office officials, and Beijing will see better results in the city when it starts to treat its people better
Tai Hing-shing says mainland officials are expected to show selfless dedication to the job, and for junior staff in particular that can mean family separation and long hours in a hostile environment. So it's no wonder they may have negative views of the city
For example, most of the officials stationed in Hong Kong have to be separated from their families for a long time because of work. There are many
international schools operated by foreign countries
in Hong Kong, but there is no school started by the mainland government for its officials' children.
In contrast,
foreign diplomats in Hong Kong
get generous benefits – usually various kinds of compensation. Their work and lives are less stressful, and they get considerable allowances if their spouses come along.
In a speech at a
recent conference
to celebrate the 40th anniversary of the State Council's Hong Kong and
Macau
Affairs Office (HKMAO), director Zhang Xiaoming offered a take on the world of difference in pay packages between Chinese and foreign officials in Hong Kong.
According to him, the HKMAO has always regarded the maintenance of Hong Kong and Macau's long-term prosperity and stability as a sacred mission requiring dedication. "To this end, many comrades in the HKMAO do only one thing in one lifetime and are faithful unto death," he said. "They don't regard the work they do as a job to support their families, but as a career they are passionate about."
Zhang gave a lot of examples in his speech but one in particular made a lasting impression: that of Lu Ping, the former director of the HKMAO, who was diagnosed with stomach cancer in 1995 and still came to Hong Kong and Macau to work.
"Although he had three quarters of his stomach removed and his hair hadn't grown back after chemotherapy, he put on a hat, returned to the office to work and stuck it out
till the last shift
of Hong Kong's return," Zhang said.
Although Zhang attributes the spirit of dedication to the HKMAO, it is likely to be one of the ideas the Chinese government instils in its diplomats. On the front line in Hong Kong – especially in the liaison office – emphasising that the Hong Kong issue is complicated and daunting requires its junior officials to focus on collective interests and voluntarily sacrifice their individual interests.
Although the central government has improved the wages and living conditions of its diplomats in recent years, there is still a wide gap between its junior officials and their counterparts from developed countries.
For example, some Chinese officials' spouses have to stay on the mainland to take care of children or elderly parents. The result can be unhappy long-distance marriages and a high divorce rate. Also, although there is so-called "home leave" under the system, most diplomats do not actually enjoy the benefit because they have to uphold the spirit of dedication. Home leave basically exists in name only.
The dedication Beijing requires of its diplomats is not only rich in the revolutionary colour of communist thinking and predicated on the early years when China was a weak country, it also reflects the deep influence of
Chinese culture
.
In ancient Chinese mythology, there are stories of legendary ruler Da Yu taming the flood and another, Shen Nong, tasting hundreds of medicinal plants to catalogue them. Unlike Greek gods and their shenanigans, Chinese mythical characters devote themselves to the people; the idea that the strong have to sacrifice their interests is part of the Chinese cultural DNA.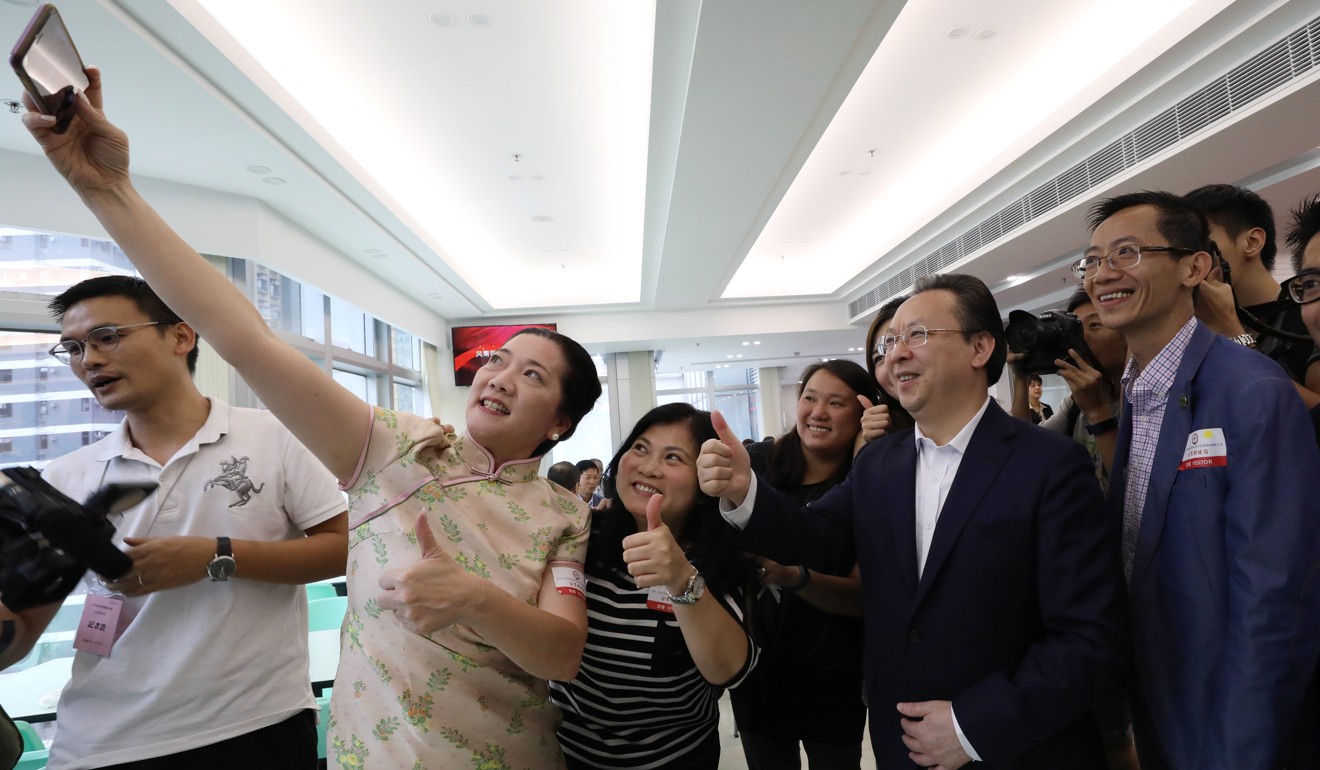 The central government wants its diplomats to have a sense of mission and, undoubtedly, promoting the spirit of dedication as a kind of grading scale is a way to build a moral model and develop collectivism.
But there are many drawbacks to this method. As we know, diplomats who have been stationed abroad are often transferred elsewhere after two to three years. This is because a diplomat who has lived in an area for a long time could easily be assimilated into local society and fully accept the government's views. In the discipline of
diplomacy
, this is called "localitis".
But laymen often overlook the fact that "anti-localitis" lurks at the opposite extreme. A diplomat who faces a harsh environment, such as poor living conditions, lack of entertainment and poor
transport
, might show a discriminatory hostility towards local interests and policies.
I dare not say that the mainland officials living in Hong Kong in tough conditions would take their resentment out on Hongkongers. But, objectively speaking, the situation could result in negative effects such as inefficiency at work and low morale.
Hong Kong rival political groups stage National Day rally

The
Communist Party
has been in power for
more than 60 years
, and the revolutionary era is ancient history. The continued insistence on selfless dedication is outdated, to say the least.
As China grows stronger, perhaps the central government should consider adjusting the working style of its diplomatic system. It could emphasise dedication but also adopt a humane management policy.
It must know the trend in modern management is moving towards humanistic care. This is one way to cultivate a better team with higher morale, who will get real things done for the country.
Tai Hing-shing is an independent political commentator and international relations scholar. This is translated from Chinese