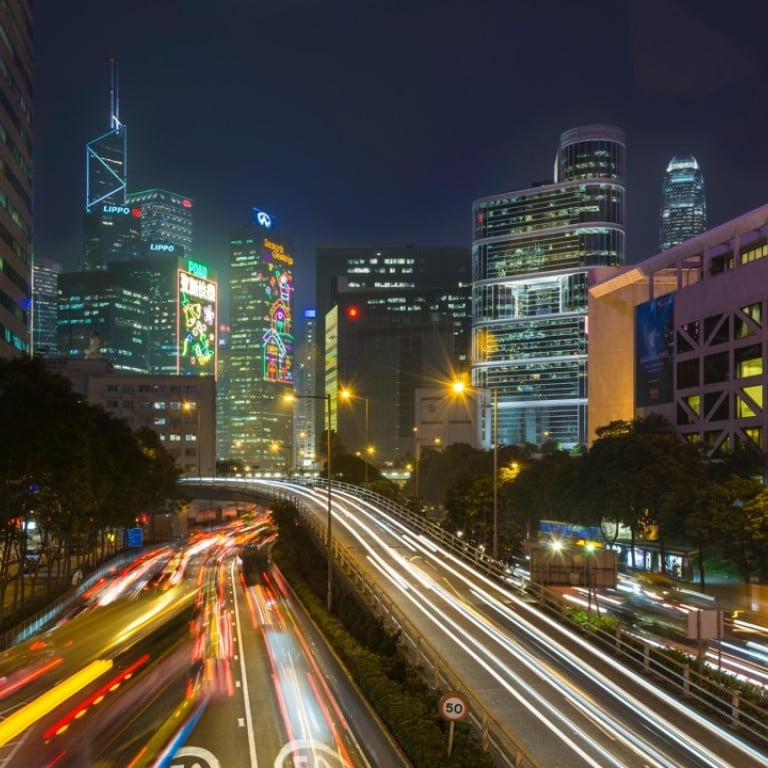 Curbs on Hong Kong's freedoms could suck the lifeblood out of the city
The city thrives on a free flow of information and ideas, on discussions and even dissent: without these elements it may not survive as a financial and business centre
After kicking off negotiations in Beijing for the Hong Kong handover in September 1982, Margaret Thatcher visited the colony, where Jittery businessmen peppered her with ideas for extending British rule beyond 1997.
Li & Fung's Victor Fung argued for "the continuation of the status quo indefinitely, with 25 or 50 years notice of termination", according to a secret British document that has now been declassified. Fung worried that China didn't understand capitalism and "without the free market system, Hong Kong would not work".
The decision to deny Financial Times journalist Victor Mallet a visa extension is the latest reminder that the long-running fears about the return of the colony had a solid foundation. Other recent moves have narrowed the range of political expression, including the banning of the Hong Kong National Party and loyalty tests for election candidates. The business community's worries that Beijing didn't understand what made Hong Kong tick now look prescient.
Back in 1982, Fung warned Thatcher that China and Britain might not mean the same thing when they talked about maintaining the stability and prosperity of Hong Kong. Hopewell's Gordon Wu meanwhile told Thatcher: "Chinese leaders might say that they wanted to maintain the status quo in Hong Kong but how good was their word? Their track record was terrible."
After 1982, Beijing largely proved the doubters wrong. It waged a successful campaign to win over the city's business community. Hong Kong businesses played a big role in the success of the Shenzhen Special Economic Zone, which jump-started market reforms in China.
Today's business community largely seems at ease with the expansion of political no-go areas. It might be time to rethink that. It's short-sighted to think that Hong Kong business just needs low taxes and good infrastructure. The city thrives on a free flow of information, and the end of free speech will be the end of Hong Kong as an international financial hub. Setting aside the value of freedom and human liberty, no financial centre can thrive without a free flow of information. It is telling that no official will comment for the record on Mallet's case, but let's take it for granted he was punished for his role as an officer of the Foreign Correspondents' Club in hosting Hong Kong National Party leader Andy Chan. This inability to tolerate debate reflects poorly on Beijing and suggests the fears Fung and Wu had expressed long ago were well-founded.
The last four decades have been good ones in mainland China, and Hong Kong has prospered as a result. But Hong Kong only thrives when it is different from the mainland. We need China to be open, but not too open, for a China that was as free as Hong Kong would leave no room for our city. There's no immediate danger of that. Hong Kong in turn needs to keep upping its game. Our world-class infrastructure is part of it, but Hong Kong thrives above all on being an air-lock of free currency flows, of people, and of ideas between China and the world.
In 1982, Thatcher said she thought the Chinese genuinely wished to retain stability and prosperity in Hong Kong but they did not understand what those things meant. As the noose tightens on political expression in the city, her words seem prophetic. It is unfortunate that China, the world's second-largest economy and one that has always been of great importance to Hong Kong, cannot have the confidence to understand that part of Hong Kong's role is as a marketplace for ideas and discussion, for legal decisions that go against government desires, and, yes, even for obnoxious voices of dissent.
Chinese leaders have a reputation for being long-term strategic thinkers. It would be encouraging if we saw more evidence of this. The response to Hong Kong's opposition has created a thriving pro-independence movement where there was none five years ago, and is a short-sighted attempt to hammer down dissent instead of nurturing what makes Hong Kong succeed.
Mark Clifford is executive director of the Asia Business Council