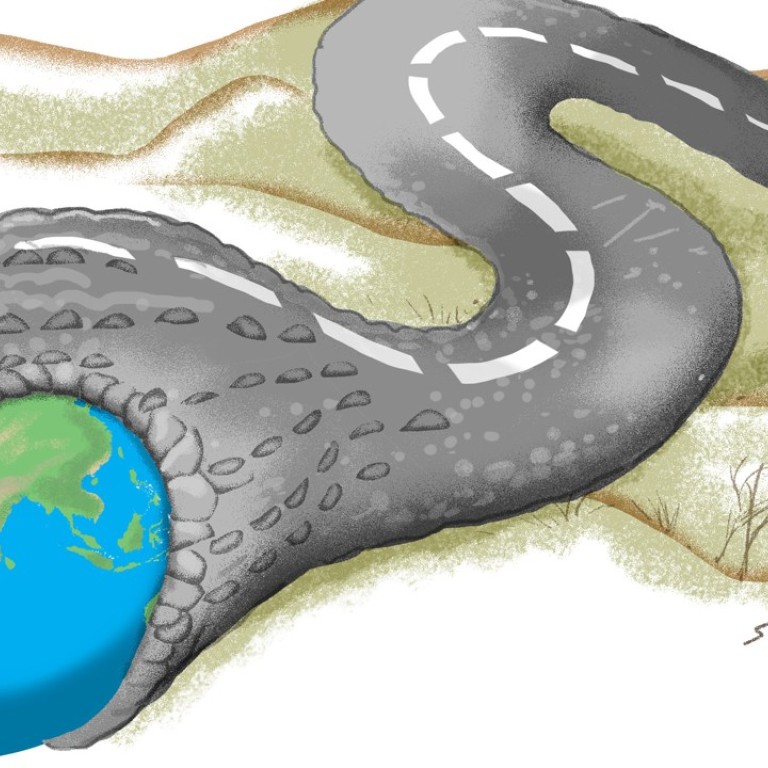 From growth opportunity to threat: how the world has changed its mind on China's belt and road
Andreea Brînză says concern over exploitative terms has, in many cases, turned sentiment against China's ambitious infrastructure plan for developing countries, and alternative programmes have been launched. How will China respond?
The benign depiction of the
Belt and Road Initiative
as a New Silk Road or a Marshall Plan, or even as a project aiming to aid developing countries, seems to be a thing of the past. A negative narrative has taken over, depicting the belt and road as a risky initiative that may burden the participating countries with debt, throwing them into a "
debt trap
".
In the past two years, antipathy has steadily grown in the US, Europe, India, Pakistan and elsewhere towards the initiative, now seen around the world as an expression of Chinese ambition.
The European Union was among the first to act on its concerns as it tries to limit the Chinese presence on its turf and counter its influence. Last year, the EU launched an investigation into a Chinese-backed project to build a high-speed railway between the Serbian capital Belgrade and Budapest in Hungary. EU officials said the project, aimed at extending the belt and road into the heart of Europe, may have violated EU rules on public tenders for major transport projects.
Then in April this year, 27 of the 28 EU ambassadors in Beijing signed a document that
criticised the belt and road
for hampering free trade and favouring Chinese companies, which China subsidises.
Fears over the Chinese encroachment were heightened by the Chinese acquisition of important German companies, such as robot maker
Kuka
in late 2016. Europe shudders at the idea that Chinese companies may steal their know-how, dismantle the factories and move the production to China.
The belt and road is no longer seen as an opportunity, but as a threat. It remains to be seen how China will respond to these negative perceptions.
Andreea Brînză is vice-president of the Romanian Institute for the Study of the Asia-Pacific (RISAP). Her research focuses on the geopolitics and geoeconomics of China and especially on the Belt and Road Initiative