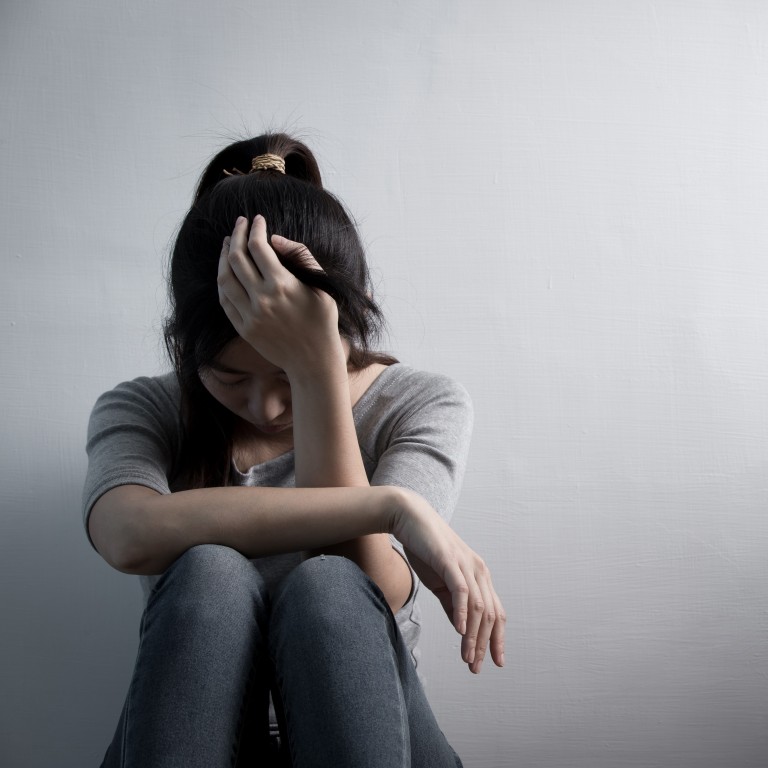 Opinion
Ian Everall and Yun Kwok Wing
Ian Everall and Yun Kwok Wing
A revolution in mental health: how digital tools can help deliver better treatment and access to care
With medical professionals unable to meet the soaring demand for mental health treatment in Hong Kong, we should harness the internet and social media to pick up the slack
New technologies have always been the source of both hope and apprehension. The rise of
smartphones
, screens and access to
social media
has transformed our everyday lives, yet there is growing concern about how our habitual use of
technology
may impact mental health, particularly among young people. A recent study found children in Hong Kong are spending increasing amounts of time on screens, while evidence is beginning to point to social media
playing a role
in increasing rates of mental health disorders in teenagers.
As mental health professionals and researchers, we must come to grips with any negative impact technology may have on mental health, but at the same time grasp the huge opportunities offered by digital tools for tackling mental illness. One crucial way technology can help is through access to health care. We are more connected than ever through our phones and computers, yet health care is still mostly face to face.
One in six people in Hong Kong
suffer from a diagnosable mental illness but there are far fewer mental health professionals in Hong Kong than international standards, and even fewer in mainland China. Hong Kong has
4.5 psychiatrists per 100,000 people
, about one-third of the number in the UK. Waiting times to see a psychiatrist or clinical psychologist are over a year for adults and more than two years for children. The growing problem of mental illness is testing an already stretched public health system – between 2010 and 2015, there was a
75 per cent increase
in young people accessing mental health services in Hong Kong.
Internet
and app-based therapies can reach enormous numbers of people who would otherwise fall through the cracks. In the UK, digital therapies such as guided self-help and internet-based cognitive behavioural therapy are increasingly used as the first line of care for people with depression and anxiety. As well as delivering therapies, the widespread adoption of technology can be harnessed for encouraging healthy habits. In Hong Kong, 82 per cent of households have internet access and 76 per cent of people have a smartphone.
While bad habits with our phones and tablets can lead to sleep problems and stress, internet-based programmes can encourage healthy sleep, tackling a common factor in mental well-being. Recent studies at the Chinese University of Hong Kong have tested web- and app-based mindfulness, self-compassion and cognitive behavioural programmes for helping Hong Kong workers cope with the stresses of everyday life.
Having tools in the privacy of your home and the palm of your hand also helps to overcome the stigma associated with mental illness. Digital programmes can be accessed anonymously without losing the interactive element of seeing a mental health professional – online helpers, such as chatbots, can guide users through assessing and understanding their needs, and provide them with both security and ownership of their own care. These kind of internet-based therapies can be particularly effective at reaching the new generation of digital natives who have grown up with ubiquitous technology.
Perhaps most importantly, digital tools open up new opportunities that previously were available through traditional health care. By collecting data on people's mental well-being, with the aid of emerging technologies such as artificial intelligence, we can move towards predicting and preventing mental illness rather than firefighting when people are in a crisis. With 75 per cent of mental disorders starting in adolescence, focusing on young people and intervening early could take a huge burden off public health systems in the long run.
School-based projects can reach young people at a critical moment in their development. Bullying and victimisation – often enabled by social media – can have lifelong effects on mental health, yet interventions to reduce the impact of bullying are mixed. Smartphone-based interventions can identify those young people at most risk of developing mental disorders so they are given support when they most need it.
Wearable technologies can also provide a way to monitor people's mental health by gathering information on location, movement, heart rate, sleep, sociability, cognition, speech and much more. An ongoing international research programme at King's College London is exploring how this data can identify warning signs and let clinicians reach people before their symptoms spiral. Researchers are also looking at monitoring patterns in smartphone usage, particularly among young people, to predict when someone is at risk of self-harm or suicide. Suicide is the most devastating way mental and physical health interact, and a reminder that we should be looking at health holistically.
Despite great potential, we are still in the early stages of integrating digital technology into mental health care. Hong Kong was an early adopter of paperless and integrated health records, and by combining health records with data from wearables and urban environmental monitoring we can generate a rounded picture of health and well-being.
The burden of mental illness is a global problem and while our institutions are regional leaders, only by working across borders will we reach global solutions. A future is possible where, instead of facing a public health crisis, Hong Kong can be at the forefront of developing digital solutions to urgent mental health needs with benefits for the "
Greater Bay Area
" and beyond. In this regard, CUHK and King's are working together to bring digital mental health research and services into Hong Kong in the near future.
Professor Ian Everall is executive dean in the Institute of Psychiatry, Psychology & Neuroscience, King's College London. Professor Yun Kwok Wing is chairman in the Department of Psychiatry, Faculty of Medicine, at the Chinese University of Hong Kong