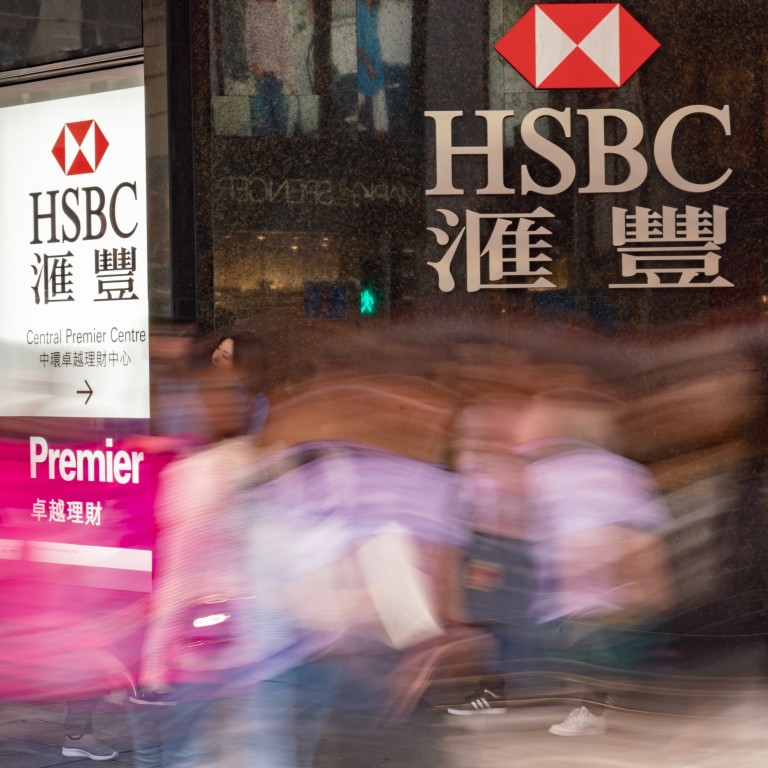 Pedestrians walk past an HSBC bank branch in Central, Hong Kong. Photo: Bloomberg
Pedestrians walk past an HSBC bank branch in Central, Hong Kong. Photo: Bloomberg
Hand-wringing over the inevitable demise of Hong Kong's freedoms and rule of law ignores the fact that you have enough freedom – to do business. And that's all you really need because Hong Kong has been and always will be, primarily, a place for making money. 
Hong Kong's political and economic conflict originates from a historic anomaly: being run as a free and liberal society by a relatively unrepresentative government. No other place has survived such a contradictory state. You either end up being run undemocratically or becoming a democratic city like New York or London.
So it was only a matter of time before China dealt with Hong Kong's political paradox by redrawing the line and nixing certain freedoms, like espousing
More than 20 years in, three administrations have struggled to solve livelihood problems such as housing supply and economic transformation. Hong Kong remains plagued by the tyranny of monopolies, a widening wealth gap and exorbitant living costs. Monopolistic menaces have neither the will nor inclination to protect society against the consequences of their actions. Hong Kong has become one of the world's richest cities populated by impoverished people.
One result is that graduates have been unable to benefit from
Persistent economic dissatisfaction and political estrangement were bound to breed agitators who brandish distracting ideas like local independence. Young people raised in Hong Kong's liberal society believe they have the right to think about things beyond money. To paraphrase psychoanalyst Carl Jung, people don't have ideas, ideas have people.
What Hong Kong has left is sufficient freedom to provide international financial services. It has an open and uncensored internet, unlike China. It has freedom of movement for capital and people. These are the lifeblood of financial institutions and their employees. Most of the world's systemically important
Hong Kong's common law system is absolutely necessary for financial services. Ask any lawyer why structured finance and derivatives deals done by investment banks cannot be domiciled in China's codified legal system. It's the same reason why London, not Paris, is a financial centre even though they are in the same time zone.
Historically, every emerging economic superpower must maintain on- and offshore financial centres to control its financial flows. The British have London, Guernsey and the Bahamas. The Americans have New York, the Cayman Islands and
Hong Kong's governance may be imperfect and its functional constituencies dysfunctional, but you govern with the government you have, not the one you wish you had. People need to be governed even if they don't like it. Thus, Hong Kong has been granted enough freedom to serve its only purpose – making and moving money.
Hong Kong's business elite has been chronicled for decades in Hong Kong Tatler, the city's glossy answer to – mega-rich family dynasties dripping with the witless cruelty of the entitled and the emotional inadequacy of the spoiled. There's no point in engaging in political discourse with your typical Hong Kong businessperson. They are neither intellectually equipped nor emotionally inclined to engage.
In the early 1980s, it was rumoured that
After decades of economic success, China is emboldened to shape its version of civil society and capitalism on Hong Kong and the world. China's ability to defy regular predictions of its collapse has led many observers to begin believing that its statist model is blazing an alternative trail to political and economic development. Beijing has caused deep anxiety around the world because its version of state capitalism might surpass liberal democracy.
Finding more ways to integrate with China is Hong Kong's best hope of remaining profitable and relevant.
Peter Guy is a financial writer and former international banker