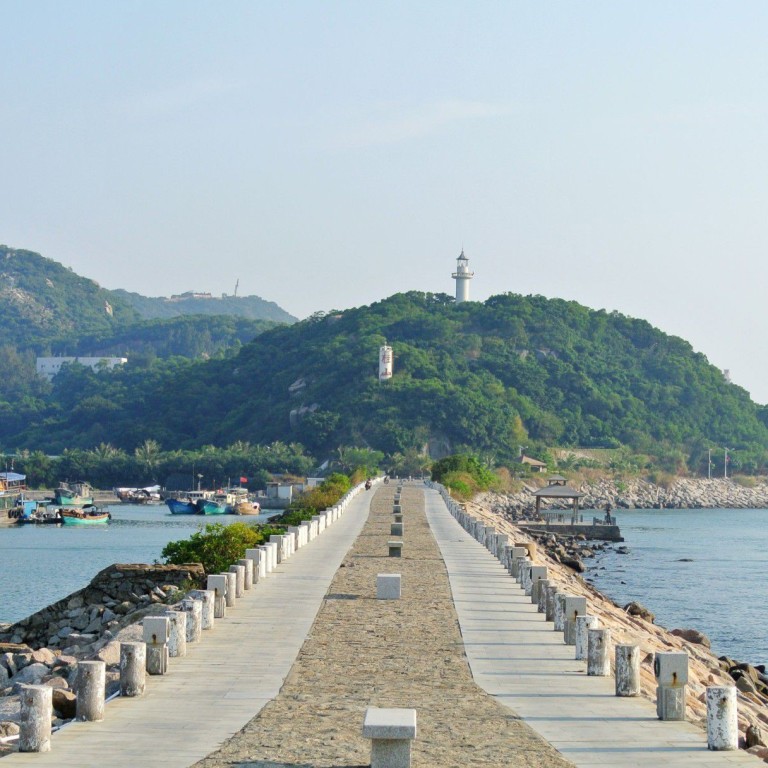 Opinion
Lucy Kwan and Ng Wai Chuen
Lucy Kwan and Ng Wai Chuen
How developing a Zhuhai island could give Hong Kong all the land it needs for housing and business
Moving the facilities on brownfields to reclaimed land west of Guishan Island would give the New Territories a facelift, while creating space for a new business district
The Kwai Tsing Container Terminals could also be relocated, leaving the harbour area ripe for redevelopment, as part of efforts to balance and revitalise all of Hong Kong
Most people in Hong Kong agree we
lack land
for housing and development, but must preserve country parks and natural reserves. The Land Supply Task Force and other non-governmental organisations have
set their sights
on the New Territories' brownfield sites – former agricultural land since converted to other uses.
Brownfields provide space for port backup facilities, storage for construction equipment and materials, rural industrial workshops, recycling yards and logistics operations. These facilities, covering some
1,300 hectares
of New Territories land, are necessary but there is no suitable space for them in urban areas. However, their incompatibility with their rural environment and presence as eyesores reveals a government with its head in the sand.
This inaction has caused a lag in development, especially as New Territories North could accommodate a new central business district due to its proximity to Shenzhen and the rest of the "Greater Bay Area" initiative.
The government proposes resolving Hong Kong's land shortage through large-scale reclamation around
Kau Yi Chau
island, between the east of Lantau Island and the west of Hong Kong Island. However, Kau Yi Chau is located in deep waters, meaning reclamation costs will be high, while connections to more populous areas remain in question.
Instead, land from Zhuhai may be a cheaper, faster alternative, given Beijing's support for Hong Kong's role in the bay area scheme as a transport and logistics hub.
Guishan Island
could be one option if we can articulate the benefits to Zhuhai, and perhaps other partnering cities.
The 780-hectare island, situated 5km from South Lantau, is currently inhabited by about 2,000 people. Geographically, Guishan Island features deep water to the east and shallow water to the west. The deep water area could serve as a channel for shipping while the shallow area could be reclaimed to create – at a conservative estimate – 2,000 hectares of land. The potential land supply would be enough to accommodate all related port backup and logistics operations currently on brownfield sites, as well potentially hazardous installations. Building transport links to Lantau or the Hong Kong-Zhuhai-Macau Bridge should not incur formidable costs.
Moreover, the Kwai Tsing Container Terminals, related backup areas and the oil depots in Tsing Yi could also be relocated and accommodated on the extended Guishan Island. The island's land is much cheaper, yet suitable for building a more modern port away from the metropolitan area, much as how Portsmouth serves London. Kwai Tsing's scenic harbour, facing an area with a savvy transport infrastructure and in-place resident population, could potentially become the next Canary Wharf, serving as another central business district in the west and eventually connecting to West Kowloon.
Clearing out a good part of the brownfield sites could give the New Territories a tremendous facelift. Thereafter, the idea of developing a "central business district north" is entirely feasible. The government should take a leading role by relocating departments (particularly those taking up tenancy in private commercial buildings) to the proposed central business district north, releasing office space to the market.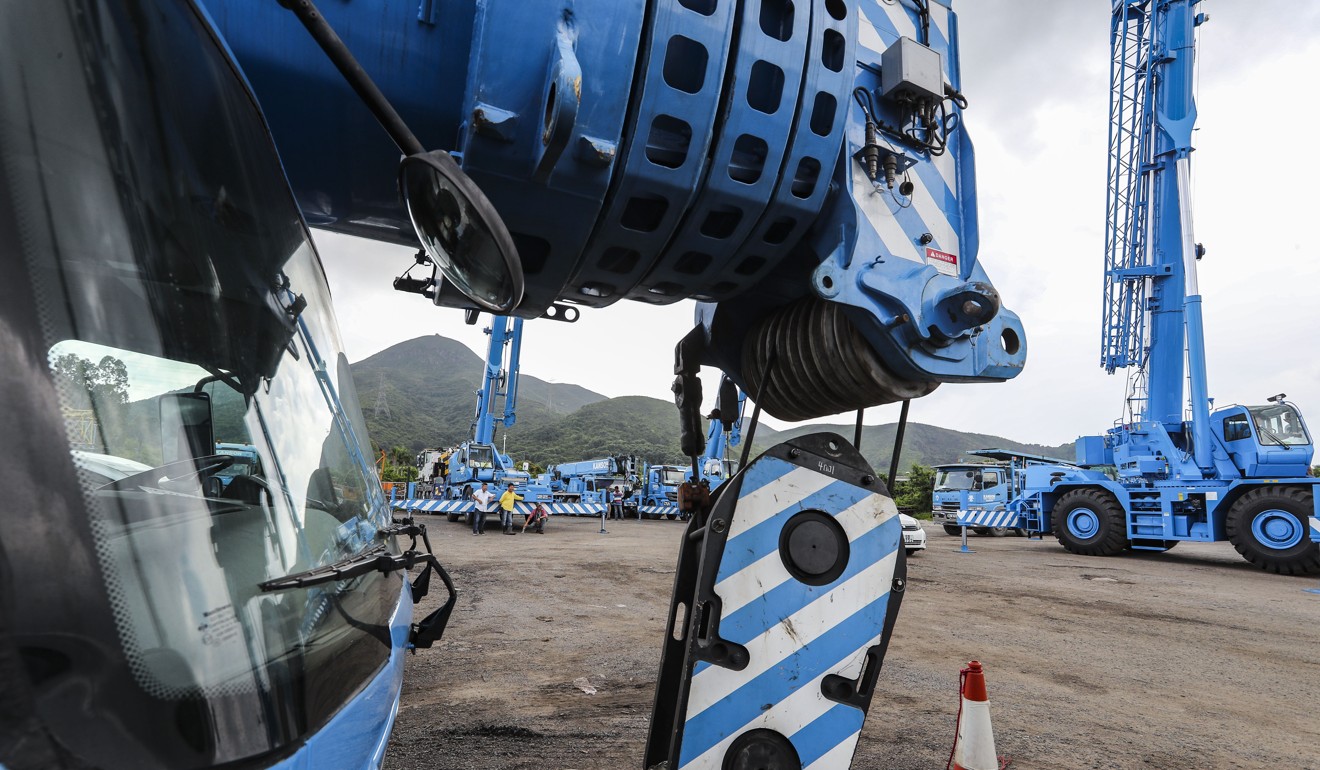 An exhibition centre could also be located in this new central business district, to attract manufacturers from across the border to showcase their innovative products. Other anchor structures such as a mega town hall to stage large-scale economic and cultural events catering to the wider bay area audience could be studied, too. These would attract companies and institutions – multinationals, local and mainland.
Civil servants, along with other workers and visitors, would bring with them huge demand for professional services, food, entertainment, accommodation, shopping malls, etc. It would be quite possible to build up a 300,000-strong white-collar workforce and vibrant economy.
Hung Shui Kiu, in the western part of New Territories North, is planned as a
new development area
to accommodate a total population of about 218,000, with employment opportunities of about 150,000, in Hong Kong's 2030+ plan. Hung Shui Kiu is strategically located in the bay area framework, with the Hong Kong-Shenzhen Western Express Line planned to connect Qianhai to the area via two stations.
It will also be connected to populous new towns like Yuen Long, Fanling and Kwu Tung, via the proposed Northern Link between the East Rail Line and the West Rail Line. Thus, Hung Shui Kiu has real potential, together with other New Territories new development areas, to become the next central business district cluster to the north.
Traditionally, Hong Kong's central business district has been concentrated along the northern shore front of Hong Kong Island, causing regional income disparity and congestion. Right now, a new "central business district east", comprising Kwun Tong, Kowloon Bay and Kai Tak, is being built. With the Kwai Tsing Container Terminals and Tsing Yi oil depot vacated, our next "central business district west" could become a reality. Under this path of development, we would have four central business districts, presenting a balanced growth plan for Hong Kong.
Lucy Kwan is an honorary assistant professor in the Department of Statistics and Actuarial Science at the University of Hong Kong, where Ng Wai Chuen is an undergraduate student