Trump, Putin and fake news can be resisted by seeking out alternative viewpoints to our own
Paul Letters says the internet is helping spread falsehoods faster than truth, so people must step out of their social media echo chambers and listen to opposing ideas
Media insiders are concerned that what non-governmental organisation Reporters Without Borders has labelled a "pathetic stunt" in Ukraine further undermines the credibility of traditional media. Christophe Deloire, the head of the NGO, which advocates for freedom of information and of the press, told AFP: "It is pathetic and regrettable that the Ukrainian police have played with the truth, whatever their motive." Reporters Without Borders now finds itself in an unusual position: agreeing with Vladimir Putin's government. The Russian foreign ministry condemned the fake assassination as "obviously yet another anti-Russian provocation" done for "propagandistic effect".
Andrei Soldatov, a Russian journalist and former colleague of Babchenko wrote on Twitter, "Babchenko is a journalist not a policeman […] part of our job is trust, whatever Trump & Putin say about fake news. I'm glad he is alive, but he undermined even further the credibility of journalists and the media."
This fake news sows further mistrust in both the government and journalism and is a gift for those, like Putin's regime, who are more adept and experienced at playing this game. It aids Russian credibility, including Moscow's accusation that enemies of the Kremlin staged the attempted assassination of its former spy
Sergei Skripal
in the UK in March.
The Russian government takes a practical view of spin: every state (and some non-state actors) are at it, promoting their competing narratives of both historical and current affairs. Russia should not be criticised, they imply, for being good at what everyone is attempting to do. "The age of neutral journalism has passed," said Dmitry Kiselyov, the Kremlin's propaganda chief.
Of course, a tight squeeze by the state on domestic media helps strangle neutrality, as does an expanding government-run international mouthpiece like the Russia Today news network. "It is impossible," Kiselyov continues, "Because what you select from the huge sea of information is already subjective."
Well, yes, it is impossible for journalists to reach objective perfection – like it may be impossible for a sprinter to run 100 metres in less than nine seconds, but shouldn't they try to get as close as they can?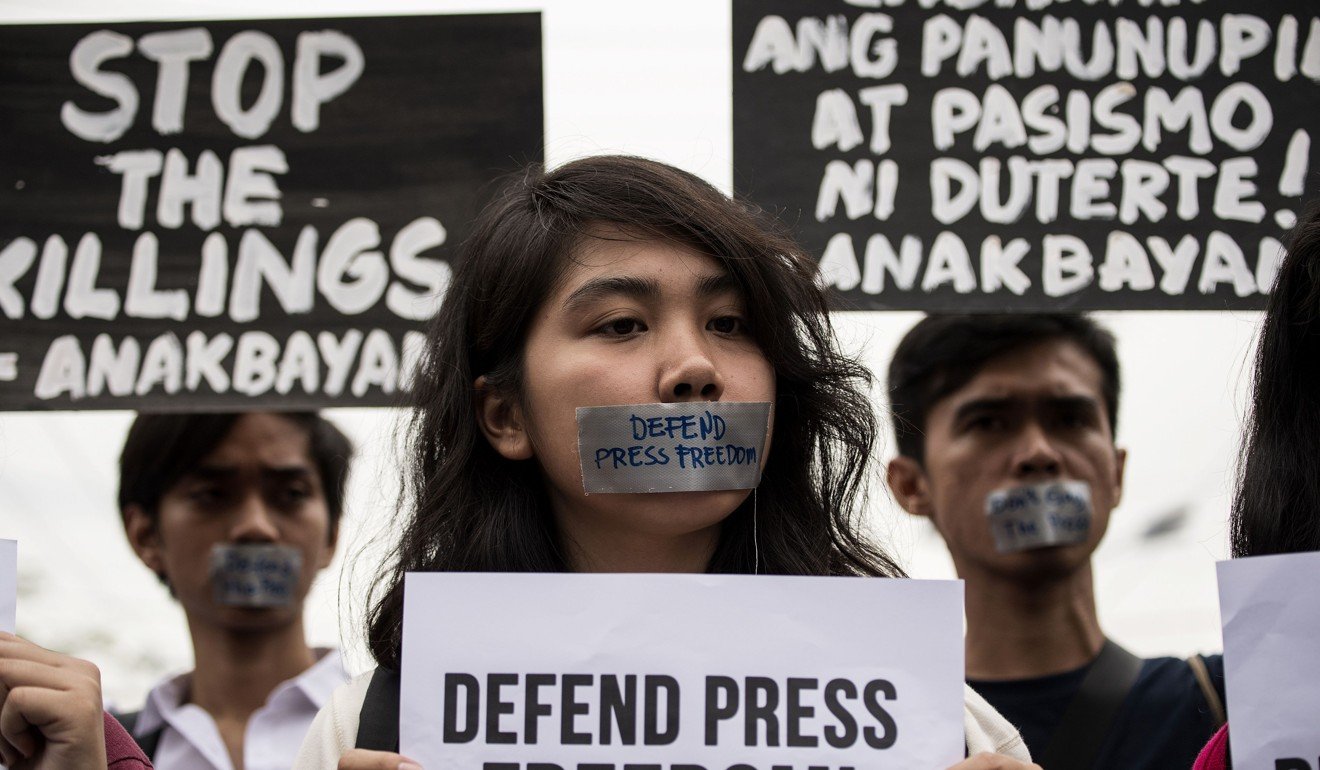 Surely, in the internet age, truth should be increasingly verifiable and widely disseminated. It follows that groundless conspiracy theories can be readily debunked and the creators of fake news progressively marginalised. Yet, the internet spreads lies more enthusiastically than truths. The journal Science recently published a study from the Massachusetts Institute of Technology which indicates that, on Twitter at least, fake news travels faster and farther than bona fide stories.
We know that manipulative, deceitful use of social media
helped Donald Trump win
and Hillary Clinton lose the US presidency. We know that Russia undermines the truth not only in its own domestic politics but also in
foreign affairs
. In addition to controlling the message inside the Chinese mainland, Beijing has
worked hard
in recent years to get its narrative out there in the world. It would be surprising if subversive tactics were not part of that strategy.
At times, Trump excludes media outlets less enthusiastic about him from news conferences, the thin end of a wedge much of the world is progressing along. From Venezuela to Vietnam, from Poland to
the Philippines
, the trend is for governments to stick the boot into free media. A month ago, a Malaysian court handed out the nation's first "
fake news
" conviction, imprisoning a
Danish visitor
for posting an online video critical of the Malaysian police.
Watch: Malaysia outlaw's 'fake news' ahead of elections
So we live in a
post-truth world
, but was there ever a truth world? In Renaissance Europe, Machiavelli suggested that leaders accomplished "great things without worrying too much about keeping their word. Outwitting opponents with their cunning, these men achieved more than leaders who behaved honestly." Little has changed in 500 years. Even their most ardent critics cannot deny the sizeable objectives achieved by the undoubtedly Machiavellian
Trump
,
Putin
and the far right in the UK. Indeed, such politicians stand among the great gainers of our times, whether you like it or not.
That prodigious 20th-century slayer of fabrications, George Orwell, saw truth as at the whim of political fashion, manipulated by those in command of the language as much as in command of the country. Orwell contended that, "Political language – and with variations this is true of all political parties, from Conservatives to Anarchists – is designed to make lies sound truthful."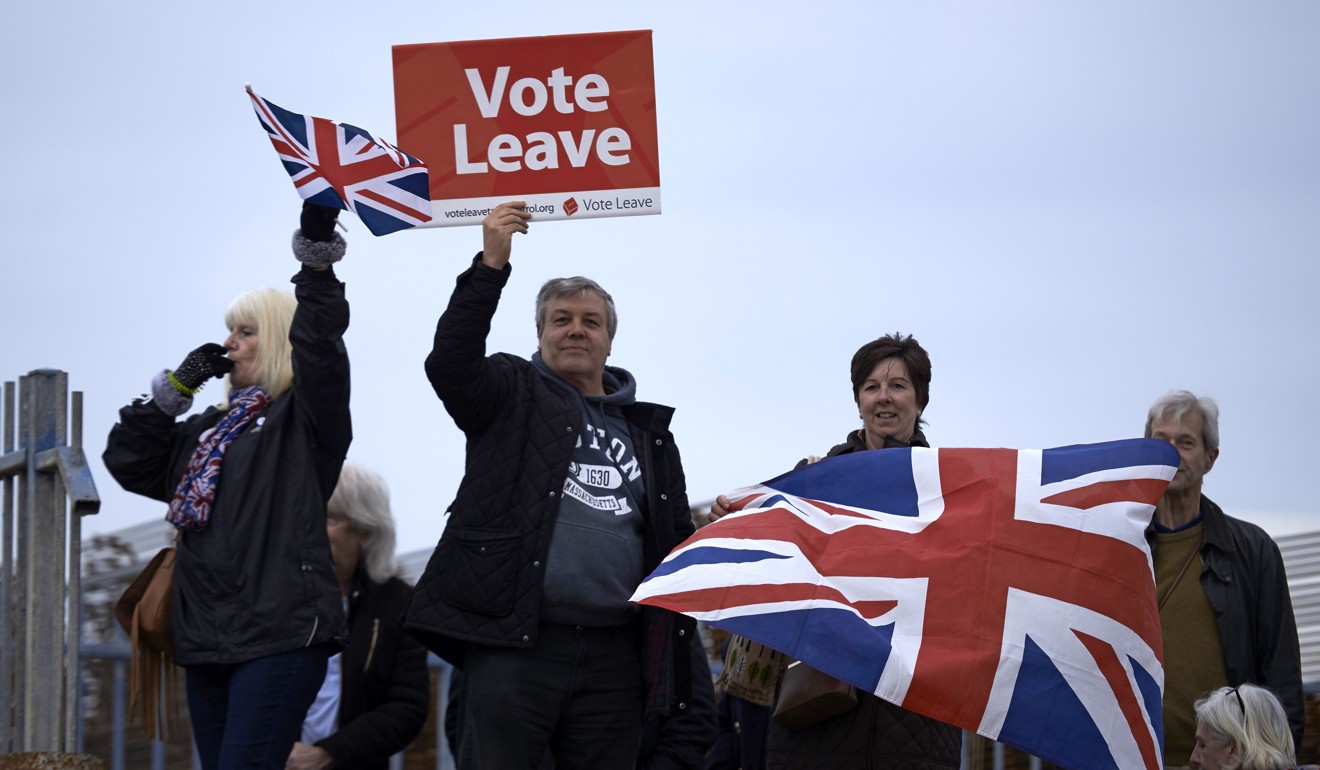 Too often, today, that's what we want – lies to sound like truths. Whether juicy and accessible, or emotional and nuanced, compromised evidence and skewed realities are lapped up by anyone whose agenda is set: it is human nature to seek endorsement of one's own prejudice. Whether you lean left or right, you self-select your sources, whether it's the views espoused by your
like-minded friends on Facebook
or the political bent of the newspaper you buy. We want our views upheld not upturned.
Yes, some sources of news are more reliable than others, but how many of us take the extra step of seeking out news angles or opinions which challenge our long-standing point of view? Are you open to having your mind changed? If not, then you have already fixed your views on pretty much everything – including events that are yet to happen.
Whether on social or traditional media, we must scrutinise every news story. But, as we read, we must also scrutinise ourselves.
Paul Letters is a novelist, journalist and historian. See paulletters.com