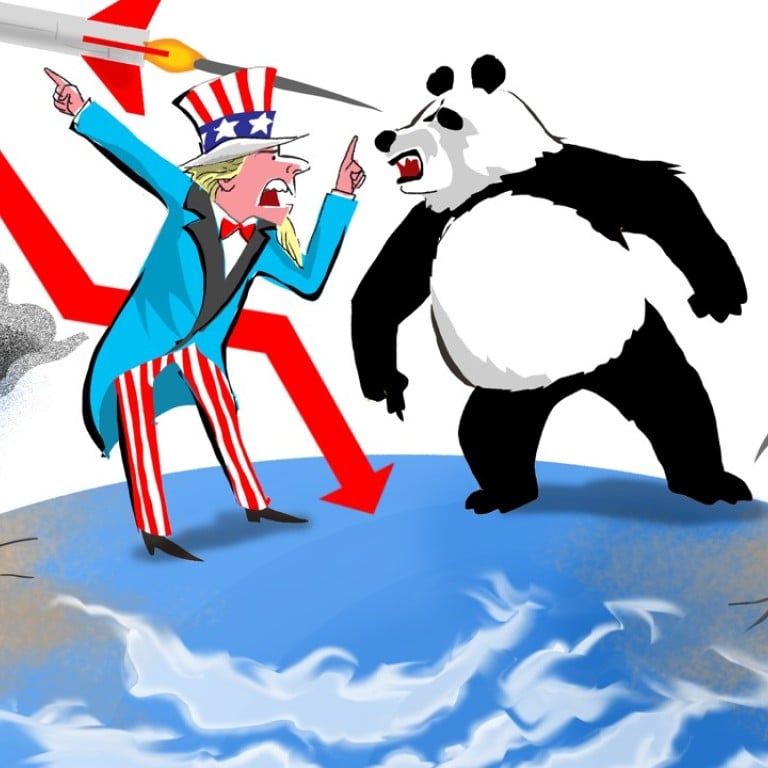 As US-China strategic rivalry heats up, don't forget the successes of engagement
Stephen Orlins says warnings from the Trump administration about China as a strategic competitor ignore the progress that has been made and the benefits trade has brought to the US economy
When I hear discussion that the
United States
should
limit visas to Chinese STEM
(science, technology, engineering and mathematics) students, I think of
Ming Hsieh
, who came to America to study engineering at the University of Southern California. After graduation, he invented a high-speed biometric fingerprint system that now supplies the Department of Homeland Security, the FBI and other agencies.
If the limits now being discussed had been in place when he came to the US, this winner of the Ellis Island Medal of Honor, after whom the USC School of Engineering is named, would not have been able to study in the US.
Since 1979, when diplomatic relations were formally established, American leaders and policymakers from both parties have pursued a policy of constructive engagement with
China
that has fostered robust economic and academic ties, advanced peace in
Asia
, and brought China into the international community.
In the academic space, the denial of visas for those who write negatively about China alienates academics who believe in academic freedom. In the non-profit sector, the introduction of the international NGO management law has made it difficult for even non-controversial non-profit organisations to operate in China.
When China is characterised as a strategic competitor and revisionist power, and we must spend tens or even hundreds of billions to defeat or deter China, I'm reminded of the words of president Dwight D. Eisenhower: "Every gun that is made, every warship launched, every rocket fired signifies in the final sense a theft from those who hunger and are not fed, those who are cold and are not clothed" – and, we might add today, Americans who suffer from deteriorating infrastructure, and the under-educated who are not prepared for today's jobs.
Stephen Orlins is president of the National Committee on US-China Relations. This article is adapted from his speech at the 52nd Annual Meeting of the National Committee on US-China Relations on May 22