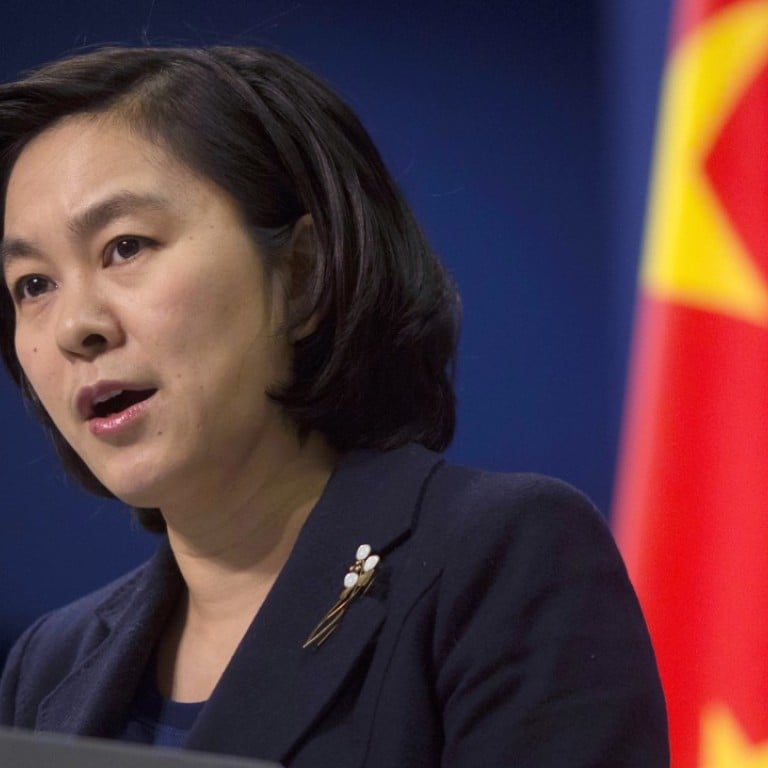 Chinese chip maker Fujian Jinhua is accused of stealing US technology. This time, China is fully prepared to fight back
Billy Huang says the US indictment is only the latest twist in the long-running saga of its complaints about China's intellectual property theft. Beijing's steely response, as expected, only ratchets up the tension over the trade war
On November 1, the US Department of Justice issued indictments against Jinhua, Taiwan-based United Microelectronics, and three former Micron employees for economic espionage and stealing the trade secrets of Micron, an industry leader. Before the Department of Justice took action, the US Commerce Department added Jinhua to a list of companies banned from buying components, software and technology goods from US firms. As chip manufacturing demands the seamless integration of the supply chain and American companies dominate the field, the move has strangled Jinhua and crippled China's chip industry as a whole.
In a statement issued after the US indictment, Jinhua stressed that it "attaches great importance to the protection of intellectual property rights, and there is no theft of other company's technology", and added that "Micron has always taken Jinhua's development as a threat".
The Chinese government has always denied any allegations that there is widespread theft of American technologies. On July 18, Ministry of Foreign Affairs spokeswoman Hua Chunying came out swinging at a regular news conference for foreign correspondents.
"Is it true that China is stealing US intellectual property? Not true! The US has severely distorted what happened in the past and is happening right now by accusing China of stealing intellectual property," she
said
. "China is pursuing innovation-driven development. Every innovative achievement we have today is made through the wisdom and hard work of our 1.3 billion people, not by stealing or robbing."
China's deputy minister of commerce, Wang Shouwen, gave a rather confusing picture when asked about Micron and the Jinhua case during his trip to Washington DC for talks on the trade war. Officials familiar with the talks quoted the minister as saying that Micron and Jinhua "are like brothers, and brothers fight".
It's understandable that the trade complexities between China and America do not fit into any simple narrative. But if we take Beijing's own words seriously, it shows a clear pattern of a "whole society" approach in efforts to reshape the world order, especially in technology catch-up. In the Jinhua case, the chip maker, the commerce ministry, the foreign ministry and the courts have all played a role.
The US indictment will certainly ratchet up tensions, especially before Xi and Trump meet at the G20. Mistrust of China is common when it comes to technology theft, even though top leaders are
sparing no effort to convince the West
that China will continue to open up and improve the business environment for foreign companies. However, feedback from many Western companies has been lukewarm at best. Wang Qishan's
comments in Singapore
at the Bloomberg New Economy forum made it clear that different models of development should be respected.
The only good sign is that China recently requested that the US
provide "concrete evidence"
about the theft of trade secrets. The Jinhua case should be a good litmus test of results from the G20 meeting. Both sides need to stop confusing vanity with confidence, lower the rhetoric and turn words into action.
Billy Huang is a media veteran who served leading media outlets in Beijing, Hong Kong, Singapore and America for more than 20 years. [email protected]

This article appeared in the South China Morning Post print edition as: Chip maker case shows Beijing is ready to hit back