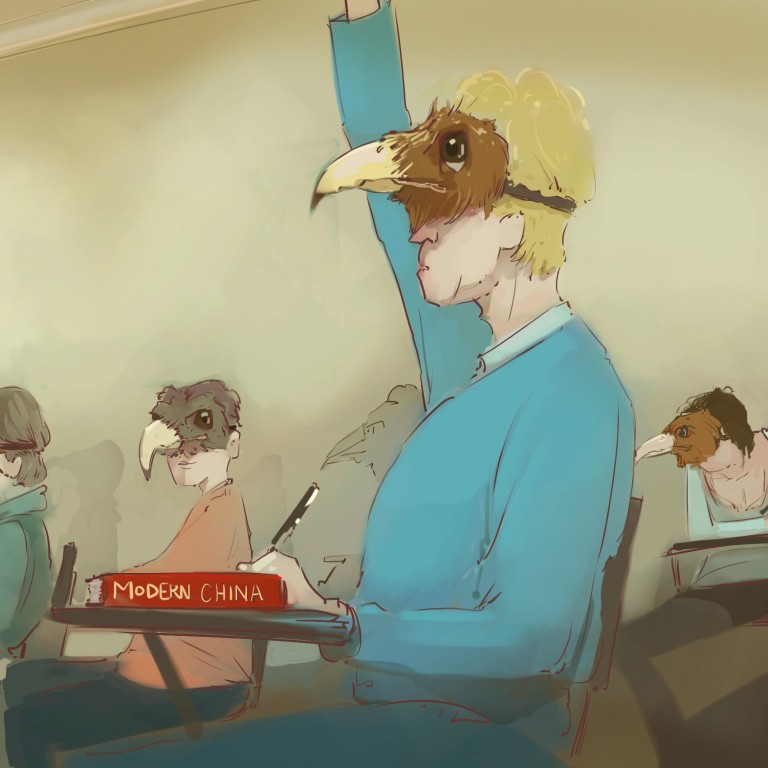 When Americans fear China, what are they really afraid of?
Chi Wang says American paranoia about China is shaped by China hawks' narrow views. It is unfortunate that the average American has learnt to be suspicious of the Chinese government, but has no awareness of the average Chinese
Today, it appears that
US-China relations
are at their lowest point in decades, and that perception on both sides is clouded by misunderstanding and
paranoia
. In such an environment, how young Americans are taught Chinese history and culture is incredibly important.
I have lived in the United States for 70 years, and taught history at Georgetown University for more than 60 years before retiring in 2016. When I taught, I was careful in selecting books from both Western and Chinese scholars for my students, in the hope that they would be able to form their own opinions about China.
Today, students of China studies in America are taught with a narrowing list of largely American-authored textbooks. In the US, it is becoming more difficult for China experts to voice opinions about China that contradict the government's and media's anti-China perceptions. All this may have dire implications for US-China policy for decades to come. 
Across the US, a new generation is being introduced to Chinese history through American-authored texts like
Jonathan D. Spence's
The Search for Modern China
, while important works by Chinese historians of the 20th century, such as Immanuel C.Y. Hsu's
The Rise of Modern China
, Ray Huang's
China: A Macro History
and Li Dun Jen's
The Ageless Chinese: A History
(1970) are largely ignored. The overreliance on American scholarship gives students a one-sided understanding of China. This is why in Chinese universities, students of American history are taught with both Chinese and American textbooks.
There are other dangers in overreliance on any one text. If a generation of American China scholars learns Chinese history from the same book, there is sure to be a certain degree of monotony in ideas about China. For a book as innocuous as The Search for Modern China, this may not be an issue.
But American fear of China goes beyond the economic to the military and strategic realms. Hardly a day goes by in the US without a pundit on cable news referring to the US-China relationship as "the next cold war".
They are suspicious of a government that makes a habit of bullying American businesses through espionage and intellectual property theft. The average American has no awareness of, nor exposure to, the average Chinese. Instead, Americans see 1.4 billion Chinese people and the handful of Chinese leaders as one and the same.
Therein lies the true tragedy of the tension in US-China relations, and the dominance of the China hawks in academia, the White House and Congress. Regardless of the current leaders or policies, the US and China will have to coexist for decades to come.
Yet the American and Chinese peoples are becoming less informed about each other as their governments continue to limit means of engagement, while academia and the media focus on the negative facets of the relationship instead of cooperation and opportunity.
I find the recent dominance of hawkish views about China in the US disappointing. Academia and the media should prioritise conveying knowledge and understanding, not fear and mistrust. Diplomacy requires effective communication between two sides, and the ability to understand the other side's culture, history and language.
This is why it is important to encourage young people to study China with an open mind, instead of through a narrow, hawkish lens. As US-China relations continue to deteriorate, we can only hope China hawks will not set the US on a path of no return. A renewed commitment to understanding and engagement could help put the relationship on a more positive, mutually beneficial course.
Chi Wang, a former head of the Chinese section of the US Library of Congress and former university librarian at the Chinese University of Hong Kong, is president of the US-China Policy Foundation