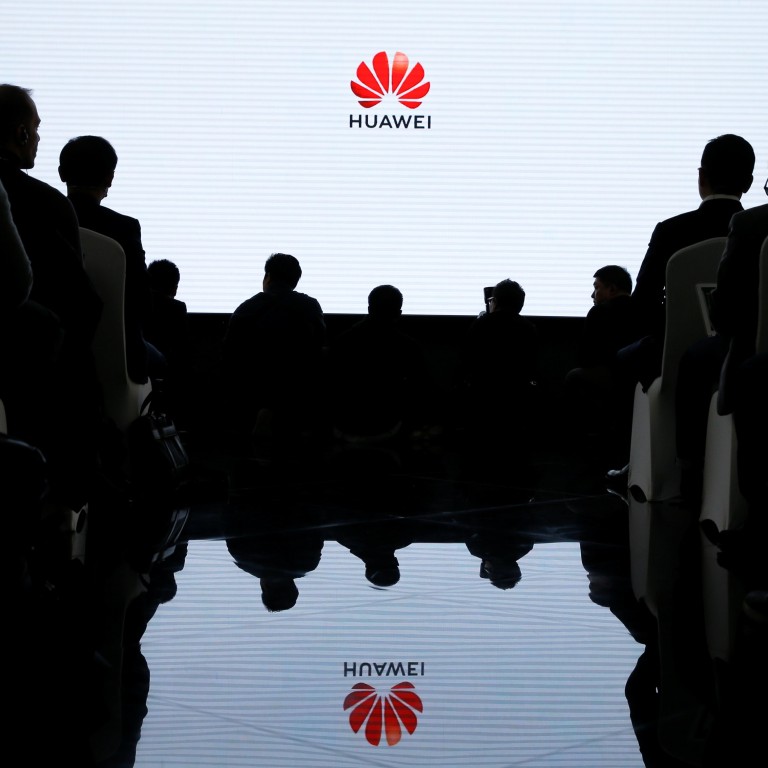 Why Huawei's lawsuit against the US defies common sense but makes perfect strategic sense
Huawei's lawsuit against the US government seems reckless, in the context of cases involving foreign tech firms that go to court in the US. But maybe the Chinese company is just trying a distraction trick out of the 'Thirty-six Stratagems'
Huawei is starting to fight back by
slapping lawsuits
on both the US and Canadian governments. This could be a grave miscalculation, as misjudged as its decision to let its chief financial officer, Meng Wanzhou,
travel to Canada
last year.
The United States Department of Justice probably cheered and high-fived at the news that the Chinese telecoms equipment maker is suing.
On January 28, the Justice Department had announced criminal charges against Huawei, two affiliates and Meng, which would be an uphill battle to fight. The company is charged with violating US sanctions on Iran and conspiring to obstruct justice related to the case.
According to a 13-count indictment filed in New York City, Huawei sought to move witnesses with knowledge of its Iran-based business back to China, where they could not be interviewed by the FBI.
But the company's impetuous lawsuit now gives the Justice Department a chance to leverage the judiciary's power to ask those witnesses to return to the US and take the stand.
"It's unwise for Huawei to start the lawsuit," said Raymond H. Wong, president of Wong, Wong & Associates, in an interview. Wong has some 30 years of experience as a lawyer and has represented executives of another Chinese telecom giant in North America.
He said that rarely have there been cases in the US where Chinese company representatives do well on the witness stand.
According to the Justice Department's indictment, the Federal Bureau of Investigation in July 2007 interviewed the founder of Huawei, referred to as
"Individual-1"
, who "falsely stated, in substance and in part, that Huawei did not conduct any activity in violation of US export laws" and "had not dealt directly with any Iranian company".
"Individual-I" is widely believed to be Huawei founder Ren Zhengfei himself. If Ren is called as a witness, he might be less fortunate than his daughter, Meng, whose extradition from Canada could take time. He could be arrested after his plane lands in New York.
Another potential witness is Huawei executive Charles Ding. The indictment said that in September 2012, he
testified
before US Congress that Huawei's business in Iran had not "violated any laws and regulations including sanction-related requirements".
Then senior vice-president of Huawei, he also said the Chinese government had no influence on the company's daily operations.
Huawei would do well to study the
price-fixing case
of AU Optronics, a Taiwanese producer of liquid crystal display screens.
In 2010, the US Justice Department indicted AU Optronics and its executives for setting prices of screens with other Asian companies including Samsung. Six companies which pleaded guilty in the probe, including Taiwan's Chi Mei, South Korea's LG and Japan's Sharp, were fined more than US$860 million.
When AU Optronics executives showed up in the US that year to contest charges, a US District judge barred them from leaving the country and ordered them to surrender their passports.
In 2012, two of the executives were sentenced to three years in jail. Former vice-chairman Chen Hsuan-bin returned to Taiwan only in 2017, after serving 2,343 days in prison.
During our interview, Raymond Wong recalled he had strongly advised the Taiwanese company not to flirt with the US legal system "but they still came". He said the case prompted an outcry from the Taiwanese who called on then president Ma Ying-jeou to intervene, but to no avail.
Huawei's lawsuit could cause the company to lose ground in both China and the US.
Although Beijing has given Huawei extraordinarily consistent support following Meng's arrest last December, the new lawsuit could lead to a situation beyond Beijing's control, especially when there is widespread suspicion about Huawei's connection to the Chinese intelligence community.
Last year, the French newspaper
Le Monde Afrique
broke the story of allegations of China
hacking
the African Union's headquarters in Addis Ababa, Ethiopia.
Every night for five years, when offices in the building were empty, the organisation's confidential data was reportedly sent to servers in Shanghai. Beijing denounced the allegations as ""ridiculous and preposterous".
In a round-table interview with the international media in January, Ren Zhengfei simply said the hacking case
"had nothing to do with Huawei"
. However, it is public knowledge that Huawei supplied some of the African Union's equipment. Could Huawei's legal team dissociate the company from the hacking case if it resurfaced in a US court?
From a legal perspective, Huawei's lawsuit defies common sense. That said, it is highly possible that Huawei is "making a feint to the east and attacking in the west" – using a distraction tactic from the classic collection of ancient Chinese military and political strategies, The Thirty-six Stratagems, that is.
Perhaps Huawei has decided to give up the North American market, and the lawsuit is nothing more than a public relations stunt designed to draw global media attention and win over
markets elsewhere
.
But don't forget, in the West, there is a saying, "People who live in glass houses shouldn't throw stones." Huawei should stay on its toes.
Billy Huang is a media veteran who served leading media outlets in Beijing, Hong Kong, Singapore and America for more than 20 years. [email protected]