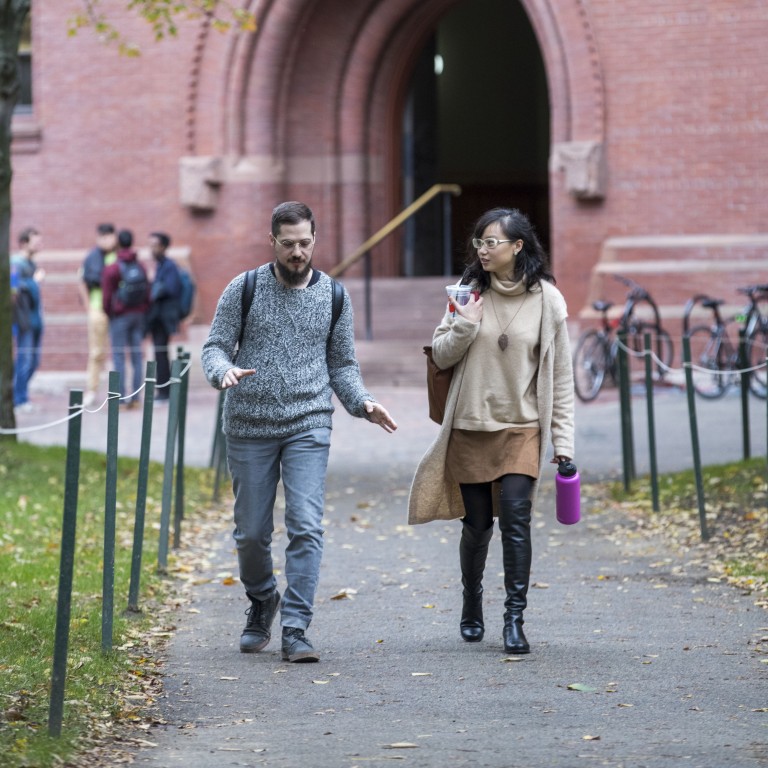 College admissions scandal highlights the vulnerability of unfairly treated Asian-Americans
College admissions scandal raises ire over wealth and privilege, but the unfair treatment of Asian-Americans seeking entry is now part of the conversation
Federal prosecutors in the United States on March 12 charged 50 people – including
Hollywood celebrities
and business big names – over an admissions scandal to get their children into prestigious schools. The breadth and audacity of the scandal has aroused public ire about the fairness of college admissions. However, the discourse has exacerbated the vulnerability of Asian-Americans, the most unfairly treated ethnic group so far in college admission.
The Asian-American Coalition for Education, a community organisation dedicated to equal rights of education, denounced the scam in a statement on March 14, saying "the college admissions process is deformed in such a way that fair consideration gave way to dishonesty".
"Many Asian-American children, suffering from both economic and racial disadvantages, could hardly secure any chances matching their credentials in this rigged system of college admissions and fall victims to scandalous practices that only helped the rich and powerful to cheat the system."
Now, the fight for Asian-Americans over education equality has taken on a new dimension lately. Andrew Yang, the only Asian presidential candidate for the 2020 presidential election, openly supports affirmative action in college admissions, in which race is still used as a factor against Asian applicants.
In September 2018, he tweeted that: "We have to broaden our notion of merit – if we were to go strictly on test scores Asians might be 42-73% of elite students as they are at Berkeley and Stuyvesant. That doesn't serve the school, society, or even Asians optimally. Test scores and grades aren't character or worth."
In another tweet, Yang claimed that the Student for Fair Admissions'
lawsuit against Harvard
for discrimination against Asian-American applicants was "misplaced".
Misplaced? The court filing of Student for Fair Admissions suggested otherwise. Expert witness and professor Peter Arcidiacono of Duke University showed a model that an Asian-American applicant with a 25 per cent chance of admission would see his odds rising to 35 per cent if he were white, 75 per cent if he were Hispanic, and 95 per cent if he were African American.
Well, Andrew Yang, I have a few questions. Where is the evidence that by accepting students with lesser scores, society will be better served? Scores and grades are not character or worth, but race is? You studied at Brown University and Columbia University, both Ivy League institutions, did you have any impression or is it self-reflection that Asian students were inferior to their counterparts of other ethnic groups in terms of character and worth?
His remarks elicited objections from the Asian-American community. Yukong Zhao, a leading equal education rights activist, expressed his concern that Yang's remarks may dress up the prejudice that Asian children are inferior in character building.
"My personal suggestion for the Asian community is, don't vote for him," Zhao told me.
Is there a better alternative to help less privileged families and applicants gain entry to top-notch schools? Yes, family wealth.
Amid the public outcry of the admission scandal, Andrew Lelling, US attorney for the district of Massachusetts, which is leading the prosecution, made a very impressive statement.
"This case is about the widening corruption of elite college admissions through the steady application of wealth combined with fraud," Lelling said. "There can be no separate college admissions system for the wealthy, and I will add there will not be a separate criminal justice system either."
I cannot agree more with Lelling in the sense that there should be no separate college admissions system based on race either. Hopefully that can be part of the Yang campaign strategy in 2024: not white, not black, just fair.
Billy Huang has served leading media outlets in Beijing, Hong Kong, Singapore and the United States for more than 20 years