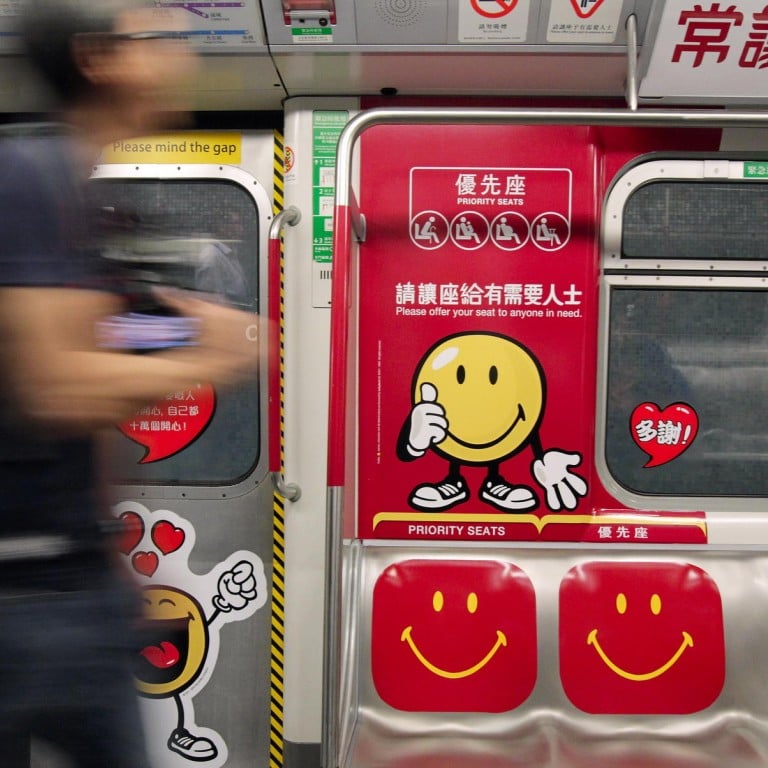 Letters to the Editor, October 5, 2013
I refer to the report, ("McDonald's, KFC and Pizza Hut say no to request to offer halal meat" September 22).
Hong Kong's Muslim population is estimated to be around 250,000 to 280,000, or 2.5 per cent of the population. Compare it to Britain, where 4 per cent of the population is Muslim, and where halal produce comprises more than 15 per cent of all meat sold in the country, according to the Halal Food Authority.
Contrary to stereotypes, not all those who prefer halal food are Muslims. There is a small but expanding group of people who opt for halal much as they might choose free-range or organic meat because, according to some, halal meat tastes better and has more flavour.
Big business is recognising this trend. Firms such as DB Foods, Britain's largest meat wholesaler, recently converted one of its warehouses to producing halal meat and has launched a new online business, halal2go. Restaurant chains in the country are changing their menus.
With the global Muslim population estimated to be 1.6 billion in 2010 and growing at an annual rate of 1.8 per cent, the halal food market is valued at about US$560 billion a year according to SPRING, a Singapore agency dedicated to the promotion of Singapore's economic growth and productivity.
Therefore, it does make commercial sense for businesses in Hong Kong to be a part of, and benefit from, the profitable halal food industry.
With so much money to be made, what [Hong Kong's chief] imam Mufti Muhammad Arshad said is right, that it is only a matter of time before restaurants in Hong Kong sign up.
Heritage preservation is a sensitive issue and there is an ongoing debate about whether it is important to spend a lot of money on such projects.
One of the most well-known old buildings that is being preserved and renovated is the Blue House in Wan Chai. A lot of shops, bars and restaurants have opened in this conservation area.
I find it lamentable that, with projects like this, the government has preserved these old buildings, but not their "soul" and the community that was so much a part of them.
People have been brainwashed into thinking that the single goal is the preservation of these historic buildings, but they lose sight of why it is important to keep them standing; that these heritage sites are a focal point for local residents and give them a sense of orientation and belonging.
Also, they should help to enrich future generations of Hong Kong people.
There is no point keeping buildings like the Blue House intact if the spirit of the community is lost. Action must be taken to ensure that a place's vital spirit stays alive.
This can be achieved through education, teaching people about why historic structures must be preserved and how best to do it.
This education should, for example in this area of Wan Chai, extend to the owners of shops, restaurants and bars.
They should be encouraged to have some sort of display that reflects the unique history of the neighbourhood and there should be some interaction with the local community.
Heritage preservation is extremely important but, as I said, we must ensure the soul of the community is not lost.
There is a lack of a caring culture in Hong Kong.
On public transport, you seldom see passengers offering their seats to someone in need. They try to ignore them by closing their eyes, listening to music, or reading a book. It may be some people feel embarrassed about offering a seat.
There are clearly designated priority seats on buses and in MTR carriages. Often, I have seen passengers sitting on them and not getting up when an elderly citizen boards. They actually have to ask for the seat.
I think the best way to tackle this problem is through education.
Parents should serve as role models so that their children learn to offer seats to people in need.
Schools could also strengthen moral education through having lessons or talks on the subject.
The government should use the media to promote the importance of a caring culture and the MTR and bus companies can launch more promotions.
I am a Hong Kong resident who travels to Singapore frequently and I am impressed by its bus services.
Bus fares are calculated by distance travelled, which is fairer than the system in Hong Kong.
Also, some bus stops in Singapore display estimated time of arrival of the next bus.
People can also check timetables online.
What's more, smartphone apps can integrate journey plan and timetable information to recommend the best route for passengers.
To reduce boarding and alighting delays, all buses are equipped with two payment card readers near each bus door. A real time display shows passengers the number of upper deck seats available.
All these measures make bus rides more convenient and affordable, which makes bus companies more competitive.
While we have been distracted by thorny political issues such as the chief executive's election and a variety of social issues, one of our competitors has moved to catch up with us.
I am referring to the establishment of the Shanghai pilot free trade zone, which allows more foreign investment and a freer yuan flow.
Clearly, this new zone presents a challenge to Hong Kong.
In order to meet this challenge and remain competitive, it is essential for the city's government to implement more concrete policies, as well as taking a more pragmatic approach when co-operating with other authorities within the Pearl River Delta region, to prevent the economy becoming marginalised.
Also, the administration needs to fully utilise the opportunities offered through Hong Kong's membership of the Asia-Pacific Economic Co-operation group and develop Southeast Asian markets.
We need to maximise the advantages of being an international city. If we fail to do this we will lag behind our competitors.
Only by considering a broad range of economic, political and social issues can we remain competitive.
I am strongly opposed to proposals for the government to build flats in our country parks.
Hong Kong is a crowded city and these parks give us a chance to enjoy fresh air.
If apartments are built there, the unique biodiversity of the parks will be damaged. Large numbers of trees will be felled and the habitats of the animals in the parks will be destroyed.
It also has to be recognised that not only are the country parks popular with Hong Kong citizens, they are also a magnet for those tourists who enjoy hiking.
If a building programme is implemented, it will be difficult to further develop "green" tourism.
This is a fast-paced city and Hongkongers work hard and are often under a lot of pressure. They need somewhere to relax and exercise.
We have a large population inhabiting a small space, with limited sources of land suitable for housing. I think it would be good if stricter limits were imposed on the number of people from the mainland allowed into Hong Kong to live.
I hope the administration will recognise the importance of not damaging these vital green lungs and that it will find other ways to deal effectively with the housing issue.
I am writing to highlight a change of policy I have encountered for airmailing articles by registered mail at post offices in Hong Kong.
I have used the service frequently to send presents to my grandchildren in Australia. Registered airmail articles have taken on average five to seven days from posting to delivery. I have often praised the efficiency of this service.
Last month when a present did not arrive in Australia, I was informed by Hongkong Post that a new policy had been introduced and all articles sent by airmail must be individually X-rayed by the Airport Authority before being sent.
I understand the reason for this change, but if such a procedure is to be introduced then surely the staff and equipment must be put in place first to keep the delay caused to a minimum.
I posted a parcel on September 13 with the intention of it being delivered by September 25.
Instead, the parcel was not processed at the airport until September 26 and it left Hong Kong that evening.
Would Hongkong Post and the Airport Authority like to inform the public of this change of policy and explain what delays it will cause in future for the delivery of parcels?
The seven to 10 days quoted by the counter staff now appears obsolete.