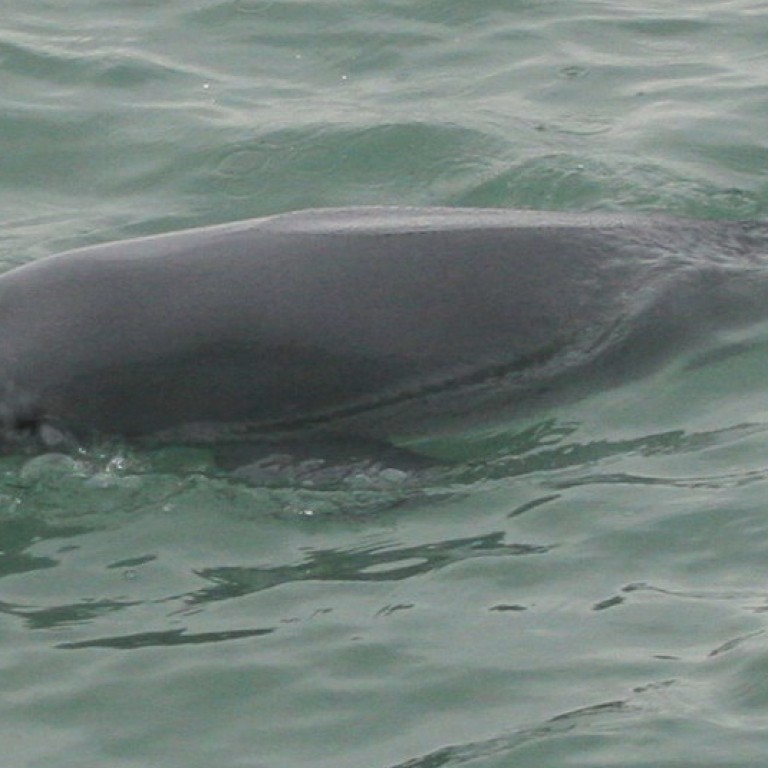 Why aren't Hong Kong's environmental officers protecting the environment?
The Finance Committee's vote to approve the funding for the integrated waste management facility off Shek Kwu Chau will have a serious impact on one of Hong Kong's lesser known and vulnerable mammals, the finless porpoise, jeopardising the future of this threatened species.
Christine Loh Kung-wai, the undersecretary for the environment, and Mr Elvis Au Wai-kwong, assistant director of the Environmental Protection Department, are both strong proponents for the construction of the mega incinerator. Conversely and somewhat puzzlingly, both are members of the steering committee for the Biodiversity Strategy and Action Plan; Loh holds a prominent position as vice-chairwoman, and Au attends as a representative of the Environmental Protection Department.
It is astonishing to find these two high-ranking civil servants holding opposing positions with fundamental conflicts of interest. On the one hand, they are responsible for the proposed destruction of the marine environment while, on the other, they serve as entrusted guardians and advisers for Hong Kong's nature conservation and biodiversity.
The environmental impact assessment report for the incinerator clearly confirms from the survey maps of the west coast of Shek Kwu Chau (south of Lantau Island) that this is an extremely important habitat hotspot for the finless porpoise. It is therefore mystifying that officers can miss the key material facts in the data and propose to construct the incinerator at the exact same marine location, thus obliterating the primary habitat of the finless porpoise.
Why bother carrying out the lengthy process of the environmental impact assessment and public consultation, if this core factual evidence is then completely ignored?
In their privileged position as public servants and members of the steering committee for Hong Kong's biodiversity plan, one would think they would show unquestionable, ethical and integral commitment to protect the finless porpoise by creating a marine park and not allowing a repeat of the currently unfolding tragedy happening to the habitat of the pink dolphins.
Responsible societies show unequivocal resolve, empathy and respect for their biodiversity, ensuring a green heritage for future generations, so why not Hong Kong? Or will the Hong Kong government continue to deceive us with meaningless conservation policies and which will continue to eradicate our precious irreplaceable biodiversity?
I would request Christine Loh and Elvis Au explain their fundamental conflicts of interest.
This article appeared in the South China Morning Post print edition as: Environmental officers should seek to protect, not ruin