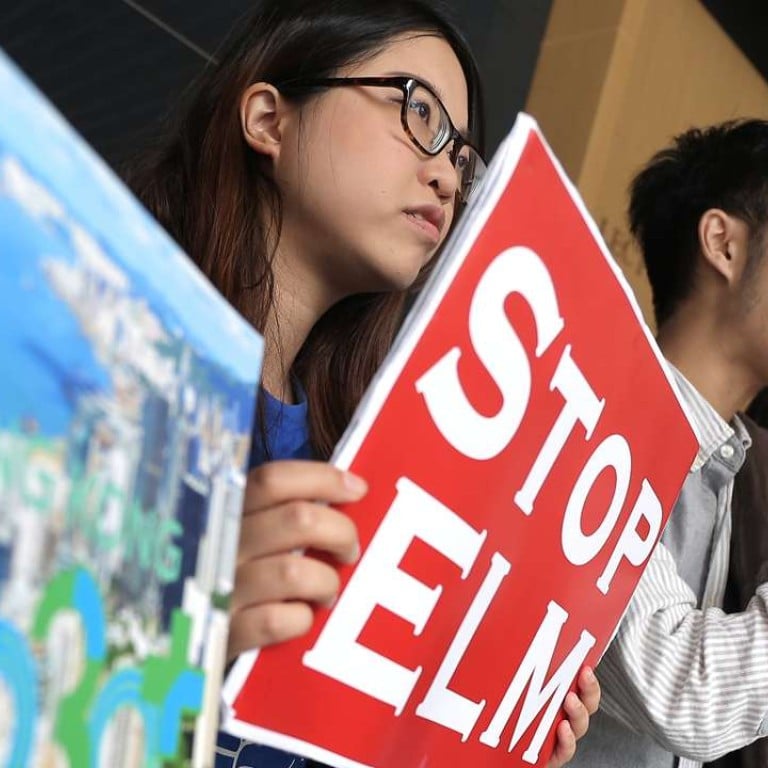 East Lantau Metropolis plan for Hong Kong should be scrapped
After analysing the East Lantau Metropolis (ELM) for more than three years, the government claimed in the Pearl Report on March 13, "Estimation of the construction cost of the ELM is not yet available. Financial and economic assessments, including not only the construction costs, but also the potential socio-economic benefits induced by the project, will be carried out."
On these 1,000 hectares will rise housing for 400,000 to 700,000 people, and a business district, with essential infrastructure such as utilities, telecommunications, schools and clinics. Four to five bridges or tunnels, with roads and railways totaling 29km, will link this vast new town with the rest of Lantau, Hong Kong Island and Kowloon.
An independent estimate of ELM's capital cost placed it over
HK$400 billion. It will be the most expensive infrastructure project in Hong Kong's history, more than the combined cost of
HK$300 billion for the Hong Kong-Zhuhai-Macau bridge, the high-speed railway to Guangzhou and the third runway. It will equal almost half of Hong Kong's fiscal reserves. But population and housing requirement analyses on the long-term needs 30 years from now do not justify the creation of ELM.
The government has not presented any economic and population policy, and strategy proposals, that serve as the foundation of and driver for land acquisition and housing development, which can explain the "social-economic benefits" to create ELM.
Yet, in the absence of critical due diligence analysis essential for a project of this size, cost and complexity – and no comprehensive need, assumption, risk, capital required, cost-benefit, and risk and alternative analysis – the government pushes forward to conduct an ELM feasibility analysis costing HK$248 million, the most expensive feasibility study for any infrastructure project in the history of Hong Kong, that will inevitably result in an affirmative to create ELM.
We are witnessing a repeat of the Hong Kong-Zhuhai-Macau bridge and the high-speed train experience where a positive return on investment cannot be made on its merits while the government succumbs to political pressure to prepare Hong Kong for a post-2047 environment at the expense of taxpayers' money now.
Tom Yam, Lantau
This article appeared in the South China Morning Post print edition as: No justification for costly, damaging new Lantau metropolis