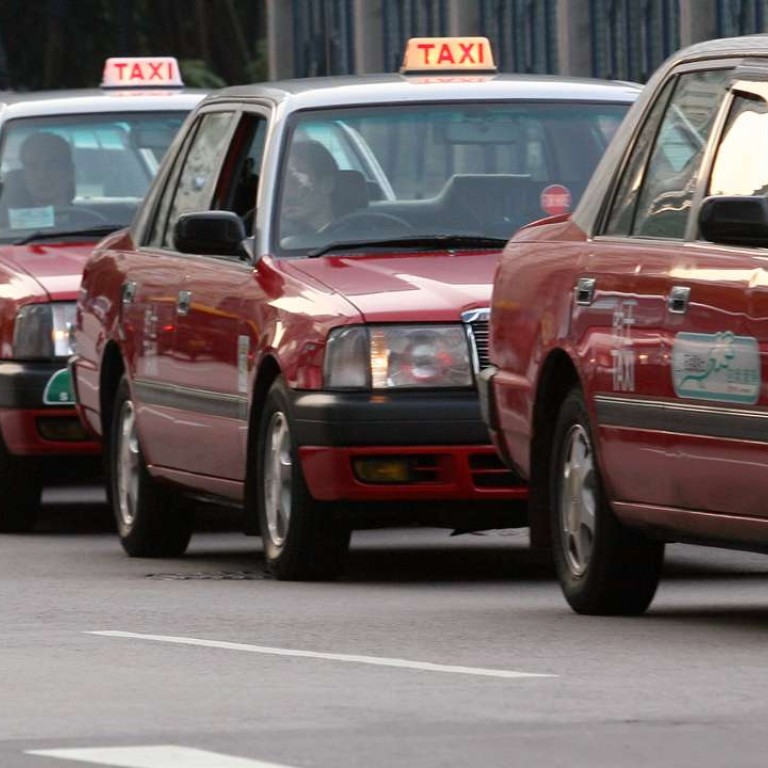 Letters to the Editor, May 1, 2017
New proposal will not mean better taxis
In the past couple of weeks, the Hong Kong government, the taxi trade and politicians have all made claims and counterclaims about premium taxis.
I completely agree that the current taxi trade is fraught with problems and needs fixing, which is the government's argument. But, who exactly created this problem? Should the ­government not bear the onus of the bad outcome of a misguided policy? It's rather unfair to pass the entire blame on to the trade living on a meagre income, struggling to make ends meet.
So, the city's government created one monster and is now trying to create another to kill the first one.
Today the most critical problem of the taxi trade is the lack of drivers – low pay has resulted in an average age of more than 55 for taxi drivers. This results in a large ­number of taxis remaining off the roads during peak ­demand periods.
How will adding 600 more premium taxi licences address the problem?
Of course, these licences will be valuable (about HK$6 million currently) to some fat cats who will merely be interested in ­fattening their balance sheets.
Assuming that we will magically find all the drivers needed to operate the taxis, adding 600 taxis would mean on an average 30-odd additional taxis per ­district. Seriously? That will eliminate our woes? Why not open the market for any new ­entrant as Singapore has done?
If the intent is to improve the service environment in lieu of a 50 per cent premium on fares, why not give the same incentive to existing operators?
I am sure that with additional income, the existing operators may be ready to bring in better quality vehicles and may attract sufficient drivers to the trade.
Hong Kong is seeing traffic congestion of unprecedented levels. Do we really want to ­unnecessarily add more cars on the roads? The trade is ­complaining about a lack of consultation. I am not sure how true that is but I fail to see why the government can't regulate the existing trade better. The new monster may or may not kill the older one, but it will turn on us eventually.
The government is calling this premium taxi plan a trial. What if it doesn't work? Do officials want us to believe that it will ever be rolled back?
Alok Jain, Sha Tin
Positive way to spend cash on handover
I note that the government is planning to spend HK$640 ­million of our money on celebrations for the 20th anniversary of the handover, and that the focus is on Hong Kong's youth.
That amount of money would pay for 400 extra psychiatrists for about 18 months, 400 being the number the city needs to bring us in line with the World Health Organisation's ­recommended minimum level.
That would undoubtedly help towards dealing with the appalling and shameful number of youth suicides that happen every year. Or perhaps it could be spent on two extra teachers for every band three secondary school for the next four years, helping the youngsters that have the roughest deal in our education system.
Or, how about a cash ­payment of HK$25,000 for every single parent on Comprehensive Social Security Assistance, so that they could pay for tuition for their kids, rebalancing somewhat the disadvantage they have, compared with children from richer families?
When someone can tell me why spending money on handover celebrations is more ­important for Hong Kong's youth than any of these, I'll go and buy a flag and wave it.
Lee Faulkner, Lamma
Bike-sharing scheme may clog up streets
The recently launched ­Gobee.bike is an environmentally friendly alternative to other forms of transport. Also, the rent charged, at HK$5 for 30 minutes, is reasonable; it is also a good form of exercise. However, I am not sure if the scheme is feasible.
  One of the reasons for my doubts is the limited space in our urban areas. If too many ­cyclists take to the roads, this will exacerbate the overcrowding problems that ­already exist.
  Also, established businesses that rent out bikes will complain about unfair competition. I think the bike-sharing scheme will prove to be controversial.
However, I do think there is room to improve the present bike-sharing system and to have a more comprehensive system in place.
Katrina Lo, Tseung Kwan O
Action needed on spike in youth suicide
Society is concerned about the high suicide rate among young people in Hong Kong.
As a secondary student, I ­believe that extreme academic pressure is the main reason for the high rate of ­suicides.
However, children are facing pressure not just from schools, but also from family members and ­sometimes from peers.
Some parents may sometimes say negative things to their children as a way to motivate them, but this does not always work. If they go too far, it could push their children off the edge, especially if they are at a point where they are struggling with their studies.
Also, there is nothing wrong with being competitive, but it can undermine friendships if it ­becomes excessive.
Youngsters have to be realistic and not sets their goals so high that they can't be reached. The government has to accept that the high suicide rate is a problem and should address it.
Natalie Cheung Hoi-ching, Yuen Long
Competition can prove too much for kids
From pre-school age, children in Hong Kong are trained to try to be winners and are taught that competitiveness is the key to success.
I do not think drumming this message into children is a good idea. Competition can lead to meaningless comparisons by children within their peer group. As they all have to take the same tests, their creativity is ­stifled and this places ­limitations on their abilities.
I am not saying competition is not sometimes helpful to children, but not if goes too far and adversely affects them mentally.
Children who lose out in ­various competitions may feel ­pessimistic about their future.
Children are immature and therefore not able to deal well with competition. Losing in a competition can be very ­damaging to them if they are sensitive.
Therefore, I think that ­forcing children to become ­competitive can often be ­counterproductive.
Rachel Hui, Yau Yat Chuen