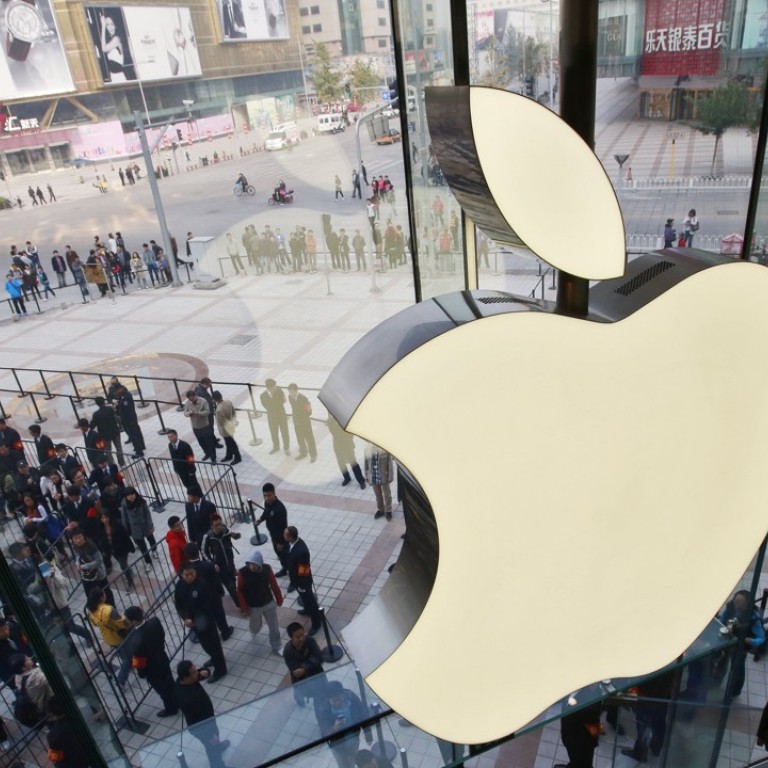 Letters to the Editor, December 7, 2017
Conditions for factory hands need scrutiny
The world's largest iPhone factory in Zhengzhou city is ­reported to have a significant number of underage workers, who routinely clock in 11-hour shifts assembling iPhone X handsets. This is a serious problem that the government should take steps to address.
The government should prevent companies from demanding excessive working hours, prohibit unethical hiring policies and prevent the hiring of underage workers.
I agree with Zhang, a 24-year-old Henan native working at the plant, who said that although Foxconn pays staff more than industry peers, the health of workers is often affected by the stress of having to constantly do overtime and take on night shifts to earn the higher wages.
Foxconn said it had taken ­action to ensure that no interns were doing any overtime and any breach of labour laws was inconsistent with its own policies. However, I believe the government of China has a responsibility to address the working hour complaints and regularly monitor compliance with labour laws in factories.
Cherry Lo Tsz Ting, Kwai Chung
Tainted water repeat is cause for concern
Tests on drinking water from eight households at the estate revealed the presence of metallic impurities, including lead, aluminium, iron, zinc and copper. Lead made up 27.7 per cent of the impurities and a separate test found 8.8 per cent to be iron.
Though the test results did not prove the drinking water was unsafe, this is a matter of concern, as it comes over two years after excessive lead in tap water at many estates, schools and public hospitals caused an outcry. This shows the government needs to upgrade the city's water filtration system.
Daisy Ip, Lohas Park
Seat belts hard to fasten on light buses
Signs are displayed prominently in public light buses warning that failure to wear a seat belt is punishable by draconian penalties – a fine of HK$5,000 and/or six months' imprisonment.
I recall this message was ­reinforced some months ago in Police Report on TVB, advising that plain clothes officers may be deployed in minibuses to apprehend transgressors.
This is all well and good, but how is the public expected to take the wearing of seat belts seriously when in many "middle aged" public light buses these are inoperative and, in "older" vehicles, non-existent?
Clearly it is anomalous to threaten passengers with penalties where there are seat belts (even if inoperative), while on the other hand seeming to condone the continuing operation of public light buses lacking these basic safety features.
Doug Miller, Tai Po
Serious lack of playtime for children in city
I refer to the call from parents for primary school pupils to be given less homework ("Parents raise the alarm", November 30).
About two-thirds of guardians said young children spent more than 1.5 hours a day on homework, with some having to devote more than 2.5 hours. Also, recess at many schools can be less than 40 minutes, while most allocate less than an hour.
All this leads to a serious lack of playtime for children. By the time they finish their homework, it may already be bedtime.
This leaves children feeling anxious about school. Some may feel so nervous that they wake up in the middle of the night to check if they have completed all assignments. Others don't look forward to school. The system is just turning children into studying machines.
Our government should lead discussions on creating a better learning environment for the next generation.
Li Minying, Kowloon Tong
Parents first line of defence for VR addicts
I refer to the letter from Wong Cheuk-ling ("
Teens should take care with virtual reality
", ­December 1). Teenagers can find it difficult to resist instant gratification, which makes them vulnerable to online addiction, especially with virtual reality technology in video games.
Of course, playing VR video games helps youngsters sharpen their reflexes, and develop problem-solving and teamwork skills. Moreover, their desire for a sense of achievement can be fulfilled when they win.
But VR technology has its negative impacts. Sometimes, teenagers can be so deeply ­absorbed in the virtual world that they become oblivious to the real one. Studies have also detected a link between video game addiction and psychological problems, ­including depression, anxiety and social phobia.
More game developers should try to include parental controls, so that parents can set time limits on gaming sessions to protect their children from addictive behaviour.
Melody Ho, Tseung Kwan O
Beijing must see we can't hurry love
The central government's edicts on the national anthem could be compared to something familiar to most of us – dating.
If, while dating, your ultimate aim is for your partner to fall in love with you, you first need to show why you're worth falling in love with, and then nurture them slowly and tenderly until (hopefully) they do.
If, at any time during this dating process, you order or ­harangue them to love you, with no justification other than your self-anointed legitimacy for giving orders, it wouldn't take long for you to get your response – either a slap or lifelong disdain, or both.
Patriotism – love of country – works on similar principles. Why doesn't the central government get that? A world where they expect us to love something because the "party" tells us to isn't just a communist utopia – it's a pure fantasyland. And the harder they try the more disdain they are likely to get.
Lee Faulkner, Lamma