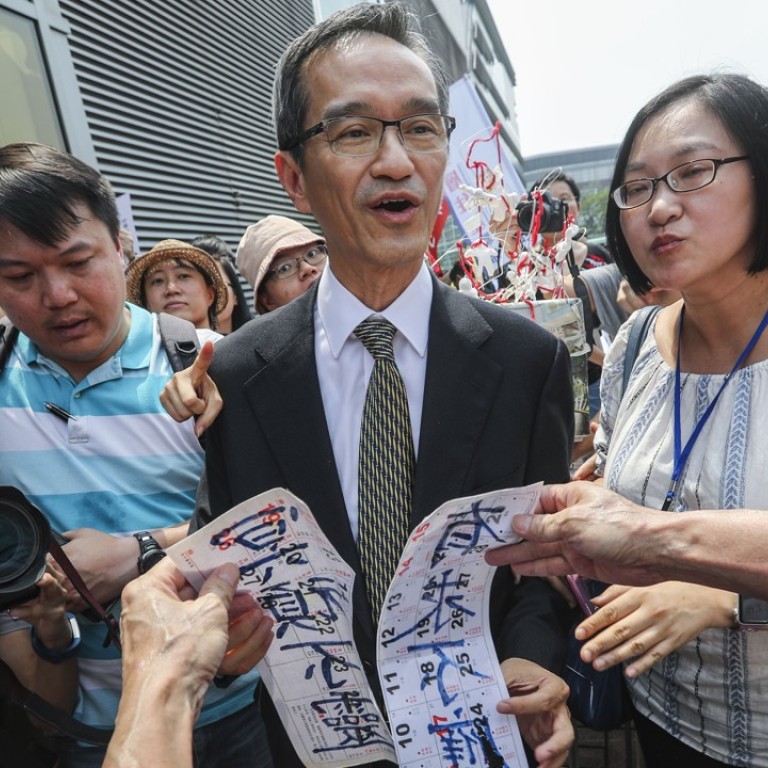 For Hong Kong's land shortage, reclamation is clearly the solution of choice: but what about rising seas?
Mr Stanley Wong Yuen-fai has a thankless job as the chairman of the Task Force on Land Supply, which is running the public consultation on land supply. l believe the government might have a pre-emptive option, as the current Chief Executive and the think tank of the ex-chief executive see eye to eye on reclamation as the preferred solution to Hong Kong's housing problems. The think tank has even expanded the original reclamation plans off Lantau, from 1,000 hectares for the East Lantau Metropolis
to 2,200 hectares
for the "Enhanced" ELM
.
So the public may ask: " What is the use of the consultation exercise?"
Land supply is a complex issue complicated by the daily quota of 150 mainland immigrants, the small-house policy and the problem of providing adequate and decent homes to the "propertyless class".
Certainly, no single option of the 18 listed by Mr Wong's task force can solve our housing needs.
Why land in Hong Kong is so expensive
But reclamation is a long-term strategy to supply adequate land for future use. It may be at least 10 years before the required land is reclaimed and ready for use. Do we have the luxury to wait another decade to address the housing problem? By then the problem may have been exacerbated beyond control.
Also, have members of the task force and the think tank thought about having to forfeit reclaimed land worth billions of dollars as a result of the rising sea levels 20 or 30 years down the line? It would be ironic if we were solving a problem now only to create another two decades later. Eventually, we would have another white elephant. We might have to pour in more billions for remedial works.
Lo Wai Kong, Yau Ma Tei