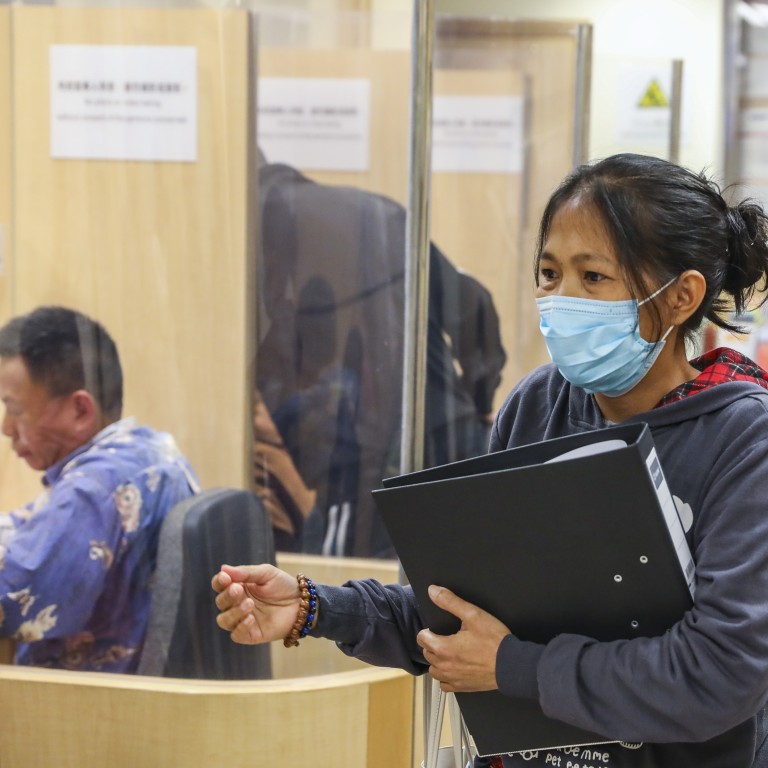 Letters

|
Hong Kong is cruel to remove medical safety net for domestic helpers once contract is over
The government should consider visa extensions and ensure migrant workers in need have access to public health care, irrespective of their contract status
The case of Baby Jane Allas, fired after being diagnosed cancer, shows the need to stand with helpers who might develop a serious illness
Allas was
fired
by her employer in February after being diagnosed with cervical cancer. As a migrant domestic worker, this means her access to Hong Kong's public health care system has been removed. This is due to the fact that her Hong Kong identity card, which allows access to affordable health care, is tied to her employment status.
Allas' case is not an isolated one. As an institution that has been serving migrant domestic workers for the past 38 years, we have seen this case in different iterations. The past year, a worker was terminated because she developed cervical tuberculosis. There are other cases similar to hers.
According to the mission's 2018
service report
, 99 per cent of migrants who sought our help last year listed themselves as working long hours, along with 28 per cent reporting the
lack of nutritious food
provided. Is it then any surprise that they are developing illnesses?
Hong Kong's public health care system is excellent. It is, however, expensive, if not downright impossible to access, for migrant domestic workers once their employment has been terminated. Something can still be done about this.
We ask Chief Executive Carrie Lam Cheng Yuet-ngor and the Executive Council to promulgate humanitarian policies to migrant domestic workers in need. Such policies may include extension of their visa and ensuring accessibility of medical treatment.
Hong Kong's migrant domestic workers are on duty for
more than 11 hours
a day, six days a week. They spend more than half of their salary here in Hong Kong. Also, because they are on duty, the household they work for is freer to pursue jobs outside their home, resulting in
economic gain
for Hong Kong too.
Can we not pay them back for all their hard work and dedication all these years? Is it not time to assist them in the treatment of the diseases they acquired while working in less-than-ideal situations here in Hong Kong?
Johannie Tong, community relations officer, Mission For Migrant Workers, Central