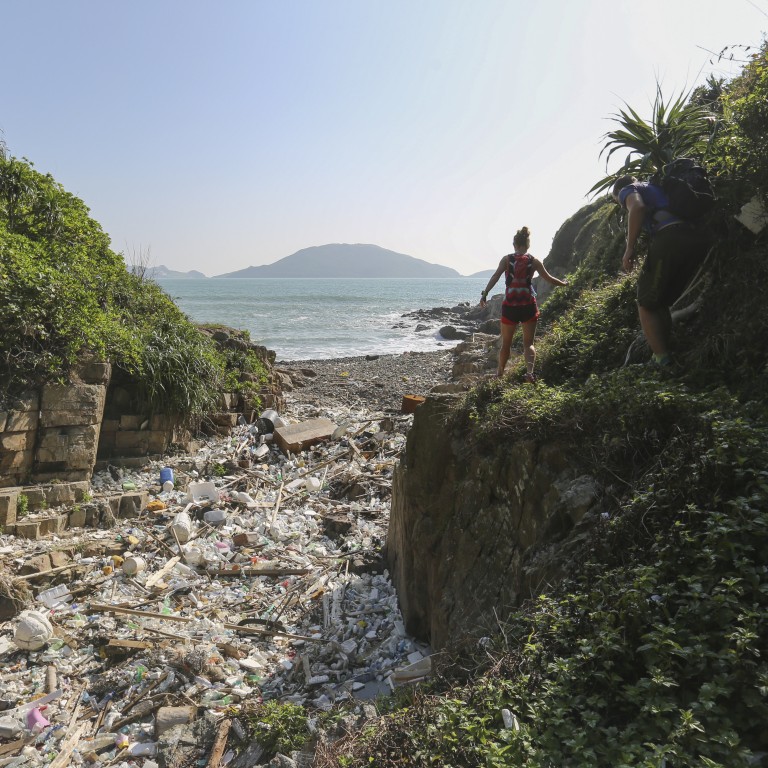 Letters

|
Hong Kong beaches and country parks: let prisoners help to keep city clean
Many of them crave to do something meaningful and pose no risk of escape
They would all benefit from hours in the fresh air and it may be a welcome break for jail staff as well, while society overall benefits
It is with pleasure that I read about the government's intention to do more to combat the
problem of garbage
that affects the beautiful beaches of Hong Kong ("
Pledge to step up battle against marine rubbish
", March 28). I would like to encourage the interdepartmental working group to also include the Correctional Services Department. This scheme could be a great opportunity for people in prison to participate.
The large majority of the around 7,000 inmates in
local prisons
do not pose any risk of escape or any risk to other people. Instead of them idling their day away in prison with – on average – limited workloads, they could contribute more to society by cleaning beaches, or the
hiking trails
in the city's precious country parks.
It would be a situation of multiple winners: inmates would benefit from hours in the fresh air and outside the confinement of prison, and many of them do crave to do something meaningful. Meanwhile, society would benefit from the removal of stranded marine rubbish. The accompanying Correctional Services Department staff would equally escape the prison routine.
The most important benefit would be for the department, as it could offer beach cleaning work as an incentive to well-behaved inmates and thus improve internal discipline.
At the same time, the department could show to a broader public its professionalism in prison management, which it rightly claims as part of its vision and mission.
With the prison population
having decreased
by around 50 per cent since its peak in the early 2000s and with the Correctional Services Department having maintained roughly the same number of staff, it absolutely has the necessary manpower to contribute to this scheme.
Tobias Brandner, associate professor, Chinese University of Hong Kong; prison chaplain