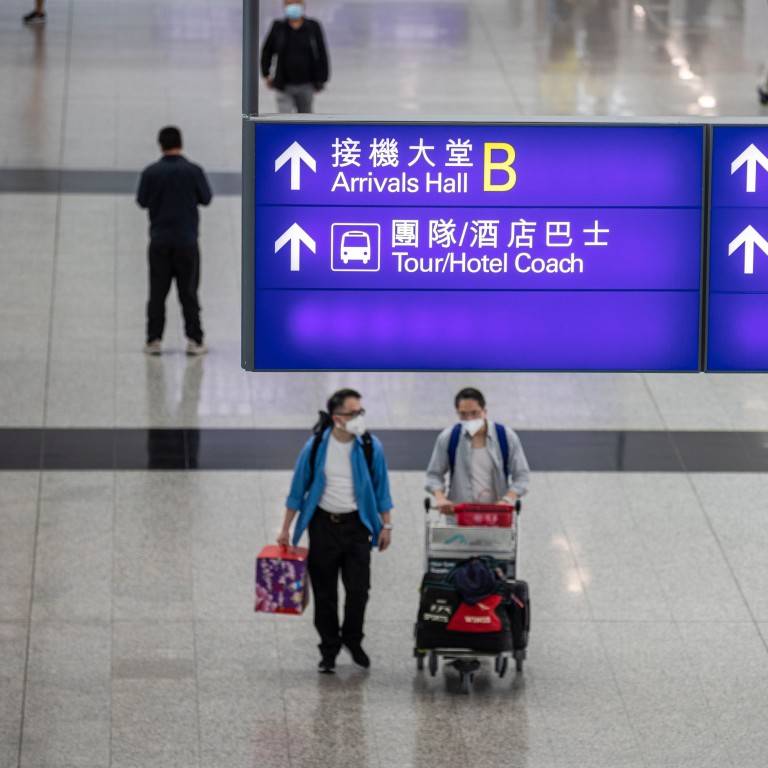 Letters
Hong Kong's 21-day Covid quarantine violates human rights
People are forced to confine themselves to a hotel for up to 21 days, without the chance of appeal or the opportunity to exercise, which even prisoners get
Currently "serving" my 21, I researched various legal and human rights quarantine-related considerations online. The United Nations' April 2020 paper "Covid-19 and Human Rights, We are all in this together" states: "Authorities need to be open and transparent in their decision-making and willing to listen to and respond to criticism." The Hong Kong government fails this requirement.
The paper also notes that: "All measures must … be lawful, necessary, and proportionate, time-bound and justified by legitimate public health objectives."
Regarding "necessary and proportionate", new Hong Kong and UK Covid-19 cases have fallen dramatically. Meanwhile the number of partially and fully vaccinated adults in the UK climbs significantly daily. However fully vaccinated UK returnees who arrived before June 4 receive no credit for their status.
Arrivals were tested immediately, and again within 48 hours of starting hotel quarantine; three further in-quarantine tests follow before a mandatory Day 26 (post-arrival) test. 
On Covid-19 incubation, the Hong Kong government's response to 
Frequently Asked Question
s on its Centre For Health Protection website and the US Centre for Disease Control's position align substantially. Both agree 14 days is generally the outer limit, with most cases manifesting within four or five days. Clearly 14 days should be the maximum quarantine period, unless local statistics reliably justify otherwise. Apparently not.
Furthermore, remarkably, an unscientifically justified quarantine exemption is proposed for local industry captains, arbitrarily creating an uneven wealth/status-based playing field. This breaches human rights entitlements to equal, non-discriminatory treatment.
Convicted criminals appeal and reasonably expect and receive reductions of sentences disproportionate to their crime. There is no means to appeal my disproportionate "21 days".
The UN Pocketbook of International Human Rights Standards for Prison Officials states: "All prisoners shall have at least one hour's daily exercise in the open air if the weather permits". Government policy denies quarantiners this right.
The essential health benefits of brief outdoors activity are undeniable. Again, decent, law-abiding quarantiners are denied rights that felons enjoy.
What would the policy be if the chief executive "enjoyed" 21 as we do?
Nigel Reid, Discovery Bay