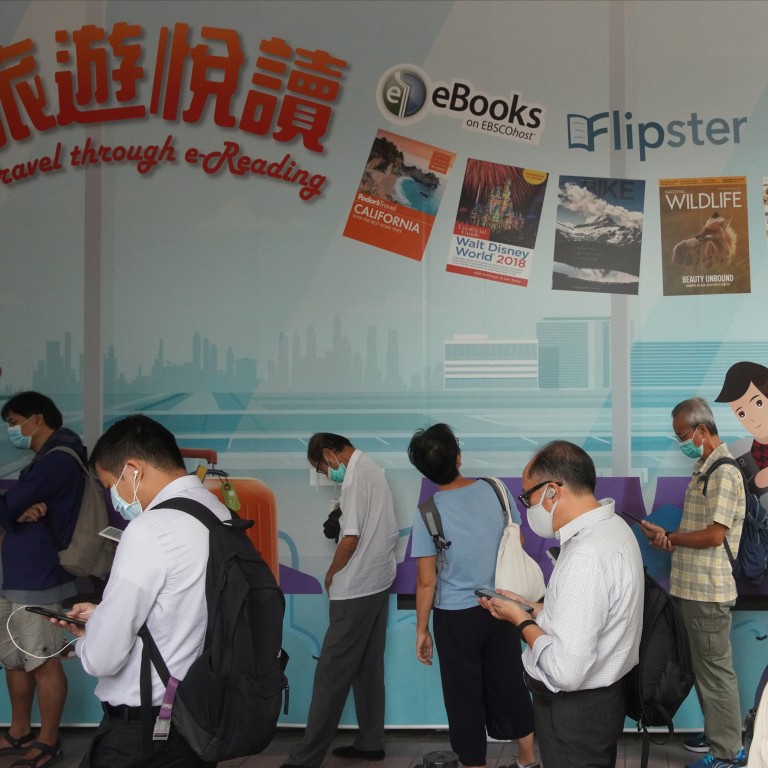 Letters
Why Covid contact-tracing at Hong Kong libraries is a waste of time and money
Having two staff members call numbers and hang up to no purpose seems like a poor use of resources that could do more good elsewhere in the library
I am a regular visitor to
Hong Kong's public libraries
as I enjoy very much the free access to newspapers, magazines, books, and so on. This is a very good use of public money, and I am glad that taxpayers' contributions fund these public services.
However, the checking of phone numbers at the entrance these past few months seems like a big waste of time and money.
Since I do not use
the mobile app
, I need to fill in a form with my personal information every time I enter a public library so I can be contacted should a Covid-19 case be reported from the same premises at the same time.That I understand. But why do staff members have to call the number and hang up as soon as it rings without waiting for someone to answer?
I have asked several times and none of the employees has been able to give an appropriate answer. The number I give could be any valid number – my favourite restaurant, a cinema or even the public library's number – in which case the whole exercise is useless because I could not be traced back.
If I give the correct number, which is what I do because it is in my best interest to be traceable, then of course this is the correct number, so there is no need to call. Or at least wait until I pick up, so you make sure this is me answering!
Having two staff members calling numbers and hanging up to no purpose all day seems like a big waste of manpower, and public money. I would prefer they be reallocated to useful purposes, library-related ones.
D. Guillot, Ma On Shan