Xinjiang
Get more with myNEWS
A personalised news feed of stories that matter to you
Learn more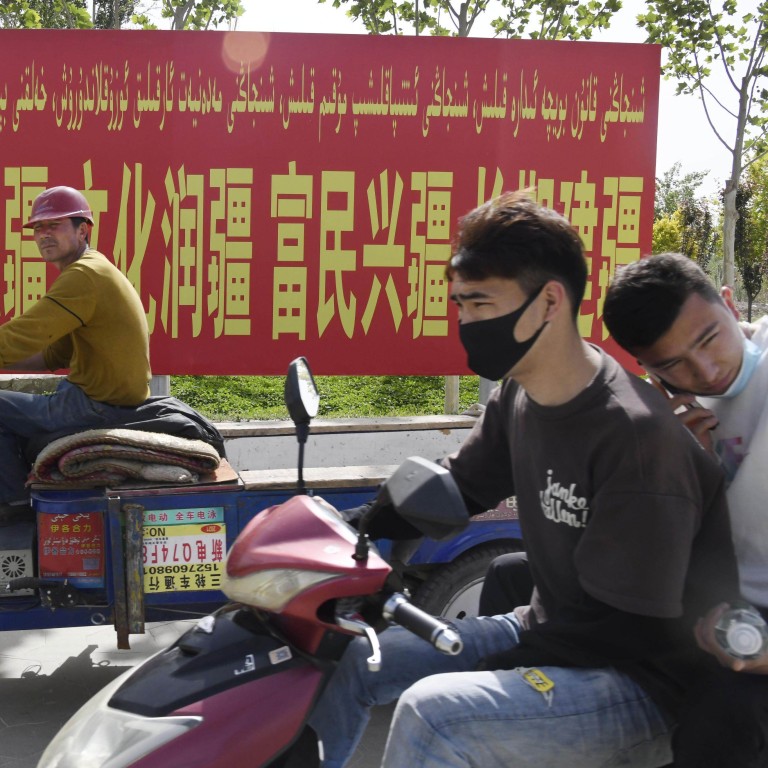 Letters

|
China's Xinjiang region: Western smearing will not halt progress
Unproven allegations have been made claiming that China has "created a dystopian hellscape" in Xinjiang. Western countries won't succeed in jeopardising Xinjiang's hard-won economic growth and harmony
The
Xinjiang
Uygur autonomous region in northwestern China with a population of roughly 25 million people has been placed under the spotlight by the Western news media over the last five years. Unproven allegations have been made claiming that China has "created a dystopian hellscape ... in
Xinjiang
". The
US, Canada and the UK
are among the most outspoken proponents of such claims, alleging China's actions amount to genocide.
Some analysts, notably Michael E. O'Hanlon, director of research in foreign policy at the Brookings Institution, have condemned the US for acting in a way that is "purposefully incendiary", describing the US response to
Xinjiang
as "deliberate provocation".
Professors Jeffrey D. Sachs of Columbia University and William Schabas of Middlesex University have illustrated how "flimsy" the US' accusations are. In addition they have compared the situation in Xinjiang to the West's intervention in the Middle East.
Despite America's rigorous embargo on imports from Western China, Xinjiang's direct exports to the US
more than doubled
in the first quarter of 2021, climbing an astonishing 113 per cent from the same period in 2020. Growth in domestic markets, as well as exports to major local partners including South Korea and Japan, continues apace.
Fears have been allayed among Xinjiang businesses since they have continued to thrive even with the trade restrictions remaining in place. A growing consensus has also been observed that China's steady growth has enhanced economic stability in this region, which was formerly in a precarious condition.
In the past, western China struggled financially due to a slower rate of economic development compared to the rest of the country. In response, the Chinese government has placed greater emphasis on investing in and developing regions like Xinjiang: attempting to stabilise a politically and economically unstable region that is rich in natural resources and has a plethora of economic prospects.
Having realised economic factors can contribute positively in mitigating violence, China has recently invested considerable amounts of money in the region in hopes of resolving unrest. While the Western world seeks to jeopardise Xinjiang's harmony and stability by raising human rights concerns over supposed genocide, attempting to demonise the Chinese government over Xinjiang has always been, and will always be, futile. Such nefarious behaviour only serves to expose the West's ulterior motives.
Adrian Ho, founder, Save HK Facebook Group
.