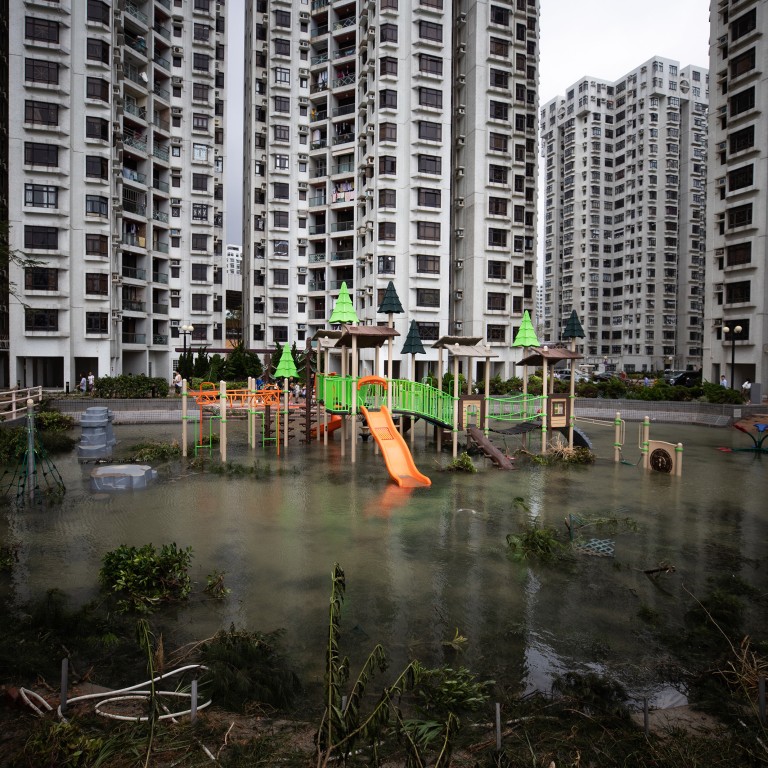 Letters

|
How Carrie Lam's policy address can have an impact on climate change
Readers discuss the need to seriously address climate change in the policy address, the possible environmental impact of a planned railway line, the implications of the liaison office chief's visit to 'caged homes', and a US general's call to China
Chief Executive Carrie Lam Cheng Yuet-ngor will be delivering what could be her last
policy address
today. What can we expect? Last year, she
pledged
Hong Kong would go carbon neutral before 2050. Will Mrs Lam back her promise with concrete action this time around?
Despite being a small city and having one of the most service-oriented economies in the world, Hong Kong's per-capita carbon emissions surpass other developed economies, including France, Chile and Sweden.
The Hong Kong government must demonstrate climate leadership and the political willpower to realise climate policies, given that the city is one of the
steering committee members
of the C40 Cities Climate Leadership Group.
Transportation must be electrified much earlier than the current proposed target of only setting a timetable around 2025, supported by walking and cycling policies to promote low-carbon, healthy modes of transport.
Society is expected to bear the consequences of carbon-emitting activities, but these activities are not priced to reflect their true cost to society.
Hong Kong's low-carbon shift requires a recognition that decarbonisation should be the government's overarching goal. It needs bureaus working together – and not in silos – to integrate climate policies in a holistic manner.
With Mrs Lam delivering the last policy address of her current term, will she commit to more than just minimum targets and empty promises? Will she help Hong Kong transition to a climate-resilient economy and reaffirm its status as a global city?
Wendell Chan, senior policy research and advocacy officer, Friends of the Earth (HK)
Ensure rail to Qianhai doesn't harm Mai Po wetlands
I hope green groups study the construction of the proposed railway connecting Hung Shui Kiu to Qianhai during the consultation period of its study brief and the environmental impact assessment process.
Since the enactment of the Hong Kong national security law, some people and organisations are afraid that they may be prosecuted if they share opinions that are different from the government's views. I hope our government listens to the public.
Felix Mak, Kowloon Bay
Heed liaison office head's battle cry
Now, we can expect housing reform to finally take off in Hong Kong. Twenty-four years after the handover, the Hong Kong government is belatedly moving to overhaul housing in the city.
Mr Luo raised the battle cry: who should Hong Kong's economic development serve?
This is a good start as Hong Kong has always needed a prominent mandarin to launch meaningful economic and social reform.
We can't wait another 24 years.
Khaw Wei Kang, Shenzhen
What US general's call says about US-China relations
Now close your eyes and imagine what would have happened had it been General Li who called General Milley on January 6, or the days after, and assured him: "We are not attacking you, no matter how big a mess you're in!"
I'm convinced that the "free press" of the Western world would have treated such news with front-page coverage for weeks, if not months.
Aren't we perfectly used to such subtle differences?
Roland Guettler, Lai Chi Kok