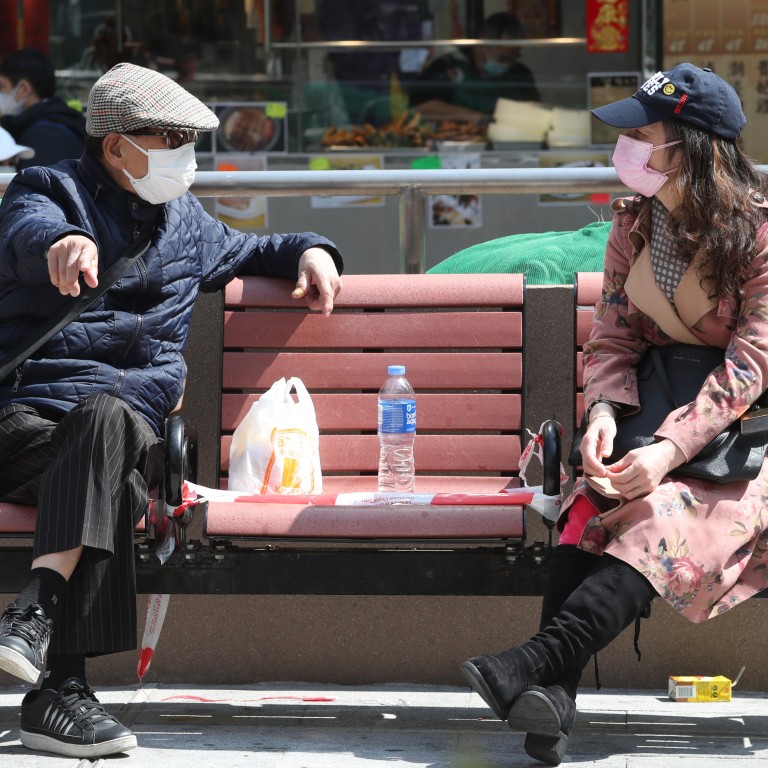 Letters

|
Debate in Hong Kong on 'zero Covid' versus 'living with Covid' misses the point
Readers urge the government chart a more forward-looking course out of the pandemic, and question the rationale behind continuing flight bans
Feel strongly about these letters, or any other aspects of the news? Share your views by emailing us your Letter to the Editor at

[email protected]

or filling in
this Google form
. Submissions should not exceed 400 words, and must include your full name and address, plus a phone number for verification.
The soaring number of Covid-19 cases and people suffering in Hong Kong has left me heartbroken. But what has left me even more frustrated is the never-ending debate on the direction of the Covid-19 strategy.
To ask whether the city should opt for "
zero Covid
" or "
living with the virus
" is to ask the wrong question. Two years into the pandemic, it should be quite clear that the virus is here to stay. Like it or not, living with Covid-19 is but an eventuality. The question we should ask is not which strategy to take but what we should do to prepare for this eventuality.
Let me be clear – I am all for suppressing the virus at this stage, given that a huge proportion of our vulnerable population is yet to be fully vaccinated. But at the same time, it is the government's zero-Covid attitude and denial of the virus' permanent existence that have led to the quagmire today.
Given the relatively calm Covid-19 situation last year, people never had a sense of urgency to get vaccinated. Nor did they have the motivation to, since the restrictions on travel abroad would remain largely the same. People have not taken the vaccine because they don't see a way out through vaccination. We are a victim of our own success.
What we needed from the government was an acknowledgement that "zero Covid" would only ever be an interim measure, and that there was a clear road map towards living with the virus. This would have motivated people to get vaccinated. Unfortunately for Hong Kong, the window of opportunity has passed.
There could be many reasons as to why the government has insisted on the zero-tolerance policy, and I am not going to speculate on them, but we need to bear in mind that Hong Kong is fundamentally an external-oriented economy, and with the draconian measures rolled out in the past year or two, the pillars that defined our economy have been slowly crumbling.
We once prided ourselves on being
Asia's world city
. Looking back at what Hong Kong has been doing, Covid-19 or otherwise, I can't help but ask, is Hong Kong still worthy of this reputation? Does Hong Kong even still see itself as Asia's world city? Perhaps not.
Perhaps nowadays, the city is content to cheer about being part of the Greater Bay Area and the "
internal circulation
". But that would be a discussion for another day.
Chris Chan, Tai Hang
Travel restrictions pointless with Omicron here
What is the point of
flight bans
and quarantine for incoming travellers when the number of Covid-19 infections in Hong Kong is already higher than many countries on a per capita basis? What does this policy achieve apart from killing our economy and our status as an international financial hub?
Stephen Chan, Central