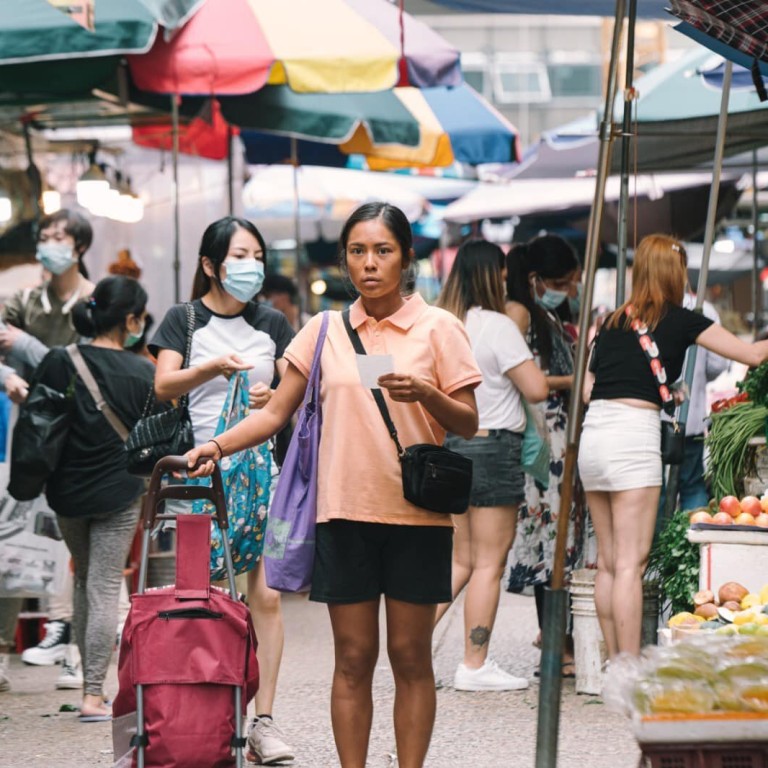 Letters
Brownface debate should inspire Hong Kong to do better
While it is difficult to change the status quo through policymaking, popular culture is a viable domain in which to eliminate prejudices against Hong Kong's ethnic minorities
Feel strongly about these letters, or any other aspects of the news? Share your views by emailing us your Letter to the Editor at
[email protected]
or filling in
this Google form
. Submissions should not exceed 400 words, and must include your full name and address, plus a phone number for verification.
I am writing to comment on
the debate
over
Barrack O'Karma 1968
, the TVB series criticised for resorting to brownface in the portrayal of a Filipino domestic worker. While many steered the discussion to the question of the actress darkening her skin for the role, very few focused on the characterisation.
I watched some excerpts and spotted stereotypes – clumsiness, docility and dark magic. Yet, putting myself in TVB's shoes, I also noticed how the helper is a main character in a story of this anthology series, the mutual trust between her and her employers, and – spoiler alert – how the employers are trying to make her part of the family, though for a strange reason. While this might not challenge the norm, it at least allows room for interpretation.
I do not wish to treat this controversy as an argument about who is right. Racism is indeed a long-standing problem and can be attributed to our social system and culture. Our work and education system creates power imbalances and glass ceilings, making cultural integration and mutual understanding challenging.
This is why even though Southeast Asian domestic workers have made
significant contributions
to our families and economy, and deserve our respect, many Hongkongers treat them with insolence, which often shows in subtle ways, such as in their ungrounded and insensitive prejudices.
The heart of the problem is the underrepresentation of Southeast Asians. While it is difficult to change the status quo through policymaking, popular culture is a viable domain in which to eliminate prejudices. As a major broadcaster, TVB has an obligation to produce programmes with higher cultural sensitivity, but since its target audience is ordinary residents, we can't expect overnight changes.
The task of enriching the city's understanding of ethnic cultures falls to journalists and cultural practitioners. In fact, this is already happening.
Hand Rolled Cigarette
, a local indie film featuring a fresh actor of Nepalese descent, sheds light on the struggles of Southeast Asians.
Hong Kong's ethnic minority communities are working hard to make their voices heard. A Cantonese-speaking Indonesian domestic helper known as Contrinx has drawn media attention with her videos about the hard lives of domestic workers. Community projects, such as be/longing, an arts education and storytelling initiative, have been surging in recent years, with the aim of raising public awareness of diversity.
It is true that no representation is perfect. Still, progress is possible if we keep observing, discussing and trying to make changes.
Garfield Chow, Tai Po