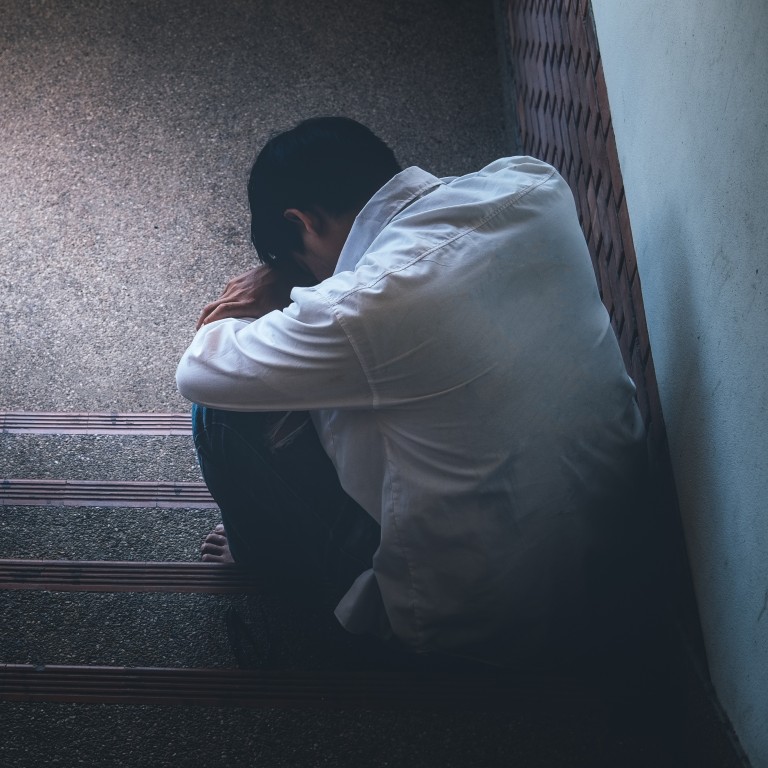 Letters

|
Rise in Hong Kong suicides during Covid shows need to boost mental health infrastructure
The city's suicide rate during the fifth wave has raised concern among mental health experts
As the number of those seeking help for mental health issues outpaces that of psychiatrists and clinical psychologists in the public system, Hong Kong urgently needs to train more talent
Feel strongly about these letters, or any other aspects of the news? Share your views by emailing us your Letter to the Editor at
[email protected]
or filling in
this Google form
. Submissions should not exceed 400 words, and must include your full name and address, plus a phone number for verification.
In late February, the number of suicides in Hong Kong
began to rise
; at the peak on March 23, four people committed suicide every day on a seven-day rolling average basis. Professor Paul Yip Siu-fai, director of the University of Hong Kong's Centre for Suicide Research and Prevention, noted that if the trend continued, the number of suicide cases this year could hit 1,400, exceeding the historical peak during the severe acute respiratory syndrome epidemic 19 years ago when 1,264 people, or 18.8 per 100,000 people, took their own lives.
A government survey in 2010-13 estimated that one in seven Hongkongers aged 16 to 75 suffers from anxiety, depression or other mood disorders. Ageing can also have a negative impact on mental health.
The demand for mental health services has increased in recent years. Many people seek public services due to the high cost of consultation in private clinics, which can be up to HK$3,000 per visit.
However, the increase in psychiatrists has not kept pace with the number of patients. Over the past decade, the number of patients receiving mental health services under the Hospital Authority has shot up by 45 per cent from 186,000 to 271,000, but the number of psychiatrists only increased by 16 per cent to 390, an average of 5.2 per 100,000 residents, far below the Organisation for Economic Cooperation and Development average of 16.8 per 100,000 people in 2018.
Clinical psychologists are even scarcer – only 1.4 per 100,000 people in Hong Kong.
To tackle mental health problems, talent training is indispensable. Australia, for example, has dramatically decreased tuition fees by 42 per cent for clinical psychology university degrees.
The World Health Organization has said "there is no health without mental health". Therefore, I agree with Professor Yip who stressed the importance of keeping recreational facilities open as leisure activities are crucial for the well-being of the elderly.
Video games may also be of great value to mental health. Researchers from Oxford University found that video games players experienced a sense of freedom and competence based on the data collected in mid-2020. More research is needed, especially in view of concerns that video games can
lead to addiction
.
Dr Winnie Tang, adjunct professor, Department of Computer Science, University of Hong Kong
If you are having suicidal thoughts, or you know someone who is, help is available. For Hong Kong, dial +852 2896 0000 for The Samaritans or +852 2382 0000 for Suicide Prevention Services. In the US, call The National Suicide Prevention Lifeline on +1 800 273 8255. For a list of other nations' helplines,
see this page