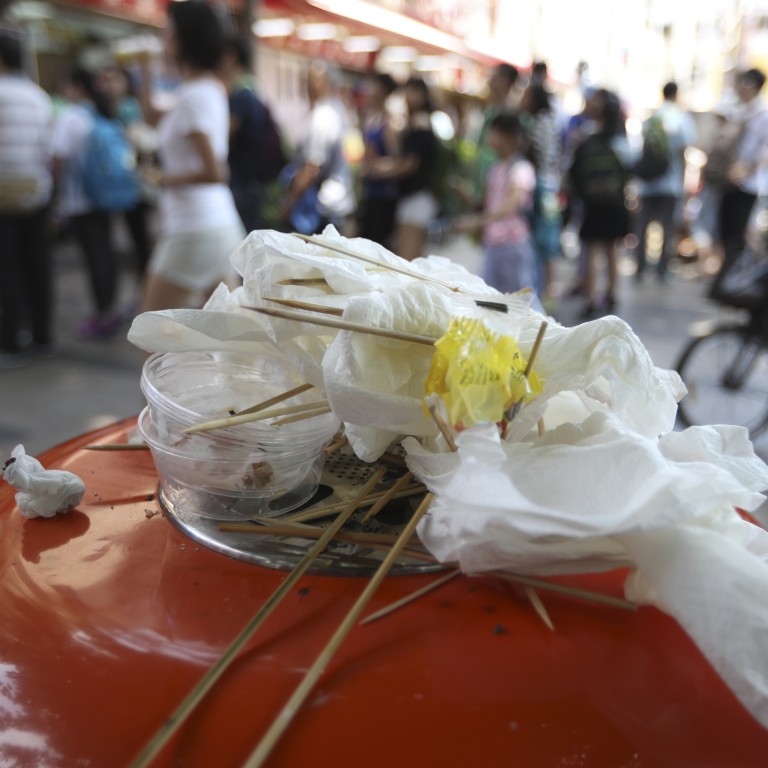 Letters
Hong Kong must ensure 'degradable' plastics don't do more harm than good
Although many assume plastics marked 'degradable' will completely break down in nature, this process often requires specific environmental conditions
Regulation of single-use plastics must extend to 'degradable' plastics, banning those that cannot degrade in Hong Kong
Another plastic product available in the market is made from polylactic acid (PLA). It is not made of fossil fuels and is theoretically 100 per cent biodegradable. However, to achieve the desired degradation, it must be placed in a specific environment, such as a high temperature of 60 degrees Celsius and relative humidity of 60 to 70 per cent, for 90 days. Do these conditions occur in the natural environment? If not, these products are similar to ordinary plastic products that eventually become microplastics.
California has enacted regulation to control plastic degradability claims. A report in 2020 by the UN Environment Programme and Consumers International stressed the importance of clear definitions, noting that "compostability and biodegradability labels only received mixed or negative net assessments" in their review. The best practice is to adopt a unified local standard with a designated certification logo to prevent misunderstanding.
Hong Kong's biodegradable plastics market is messy, lacking regulatory standards for "degradable" plastics. There is no uniform label for consumers to identify those products and understand how to dispose of them after use.
The Green Earth does not wholly oppose degradable plastic products. Still, in the absence of effective and comprehensive regulation, we urge the Environmental Protection Department and the Customs and Excise Department to adopt a conservative principle and:
Ban degradable plastic products that cannot fully degrade in Hong Kong.

Update the Trade Descriptions Ordinance to standardise claims for "degradable" plastics.

Mandate that businesses indicate degradation conditions to prevent misleading claims and let consumers know how to manage used products.
Edmond Lau, senior project officer, The Green Earth