Britain
Get more with myNEWS
A personalised news feed of stories that matter to you
Learn more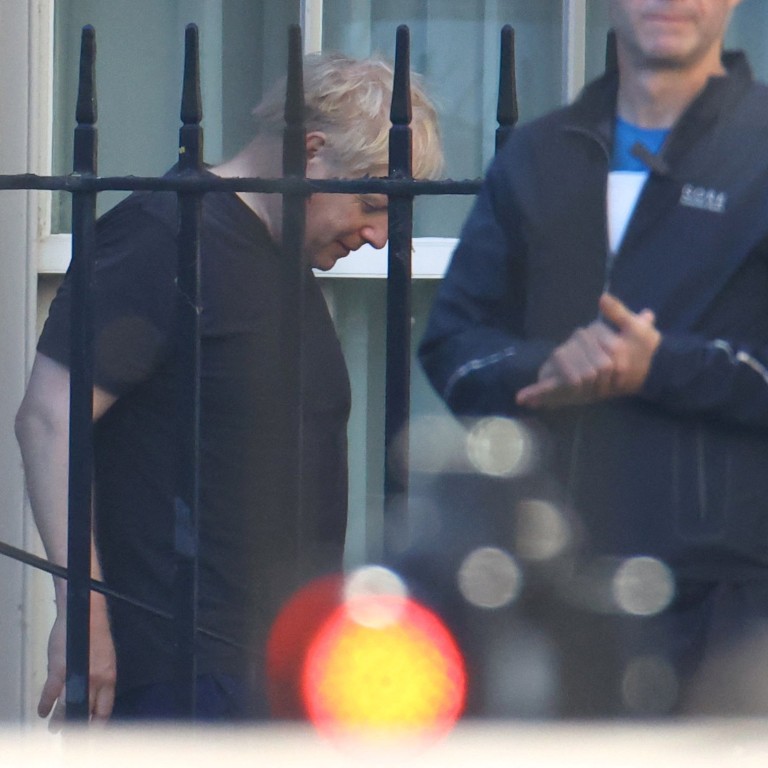 Letters
Boris Johnson clings on as UK prime minister, but for how long?
He survived the no-confidence ballot triggered by his fellow Conservative lawmakers, but the partygate and other scandals will continue to weigh on his ability to lead
Feel strongly about this letter, or any other aspects of the news? Share your views by emailing us your Letter to the Editor at
[email protected]
or filling in
this Google form
. Submissions should not exceed 400 words, and must include your full name and address, plus a phone number for verification.
Fifty-four or more of Britain's conservative Members of Parliament submitted letters of no confidence to the Conservative Party's backbench 1922 Committee, triggering a vote of confidence in Prime Minister Boris Johnson.
Johnson
narrowly survived
the vote, but was it "decisive"? Many will remember the
partygate scandal
but there has also been the debacle involving
Iran and Nazanin Zaghari-Ratcliffe
, as well as the ill-thought-out post-Brexit operations which are still causing long lorry queues across the channel from Calais, creating massive supply-chain issues.
The cost-of-living crisis where households are forced to either heat their home or eat and the "one rule for them and one rule for us" culture in UK politics have shattered confidence in not only the Conservative Party but also the ruling classes in the UK. The recent rise in the number of younger MPs (age group 18-29) elected across all the benches in Westminster is a case in point of this generation of voters' confidence in old politics.
There are obvious flaws in the UK political system where the leader of the country is selected by party members and not directly by the public, and vested interests have led many politicians to place self-interest ahead of their constituents' interests. The truth is that winning a vote of confidence does not mean Johnson is completely out of the woods. Margaret Thatcher won the vote but quit only days after; John Major lost the election after he won the confidence vote, and Theresa May's exit is still fresh in many people's minds.
Much is to be seen in the coming weeks, with another hurdle for Johnson at the end of June in the form of two by-elections. If the opposition leader Keir Starmer isn't in hot water with the beergate scandal, it is almost definitely worth putting forward a motion of no confidence in the current government, knowing there are 291 dissatisfied non-Conservative MPs and at least 54 conservative MP in favour of removing Johnson, thus exceeding the 326 MPs required to oust Johnson.
It's simple arithmetic, but it takes proper political calculations to see if Starmer is charming enough to win the next election outright or form a working coalition which will undoubtedly end up devolving more power to Scotland and Northern Ireland.
Angus Lam, Pok Fu Lam