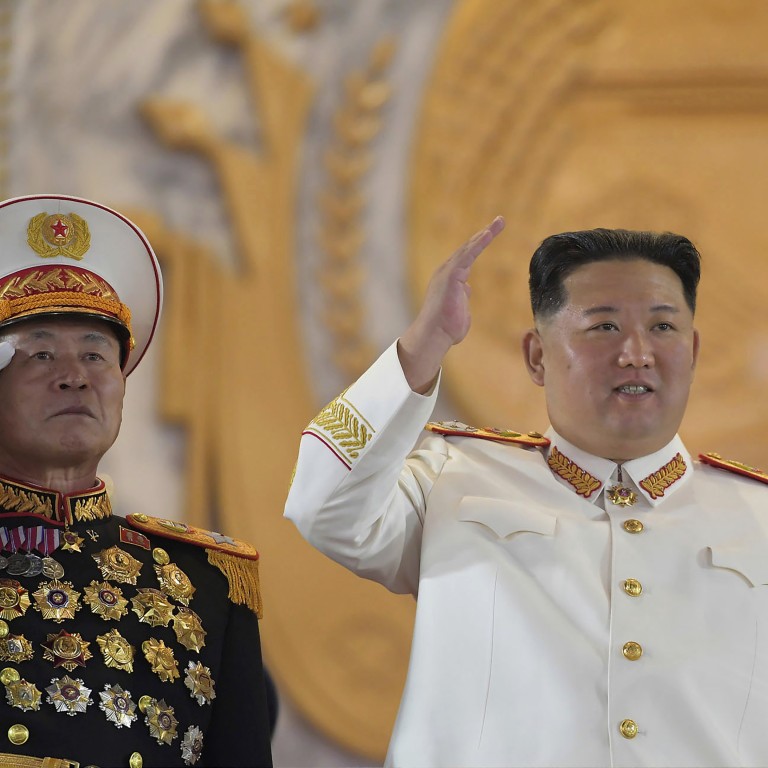 Letters
North Korea is holding its neighbours – including China – hostage
Some in the West overstate China's influence on its neighbour, when it is North Korea that has tremendous leverage over China, South Korea and Japan
The collapse of the Kim Jong-un regime or a war on the peninsula would have devastating consequences for North Korea's neighbours
Feel strongly about this letter, or any other aspects of the news? Share your views by emailing us your Letter to the Editor at
[email protected]
or filling in
this Google form
. Submissions should not exceed 400 words, and must include your full name and address, plus a phone number for verification.
Last week, tensions on the Korean peninsula escalated, with a round of missile exchange between North Korea and the South Korea-United States alliance ("US, South Korea launch eight missiles in response to North Korea missile firings",
June 6
). Some in the West blame the Chinese government for tacitly condoning North Korea's advancement of its nuclear programme, while not disciplining it for its disruptive behaviour by cutting off its economic lifeline.
These so-called experts are wrong. China wields insignificant influence over North Korea, while North Korea holds tremendous leverage over not only China, but also South Korea and Japan.
Imagine if China joined international sanctions and cut aid and trade with North Korea. The Kim Jong-un regime might collapse within months. But what would happen if a rogue regime became dangerously desperate? It might vent its rage first on friend-turned-foe China and then greet its historical nemeses, South Korea and Japan, with a shower of artillery, possibly including nuclear warheads.
It's indeed true that the quartet of South Korea, Japan, the United States and China can easily neutralise North Korea in a conventional conflict. But the region would still have to contend with the damage from conventional missiles that fail to be intercepted, a flood of refugees and the potential of an annihilating nuclear war.
Which country has the least to lose and which the most if the Korean war, technically frozen, resumes after seven decades? North Korea is holding all its neighbours hostage, including China. It's wise for China to pick the lesser of two evils and keep throwing North Korea a lifeline under most circumstances.
Despite being each other's sole
defence treaty ally
, North Korea has adopted a policy of
juche
or self-reliance to justify its political legitimacy, thus attempting to systemically erase Chinese influence ever since the Korean war armistice. Ideologically, members of the faction close to the Chinese Communist Party within the Workers' Party of Korea were purged. Historically, North Korean leader Kim Il-sung neglected the preservation of the tomb of Kija, the legendary king of Chinese origin.
There will be time to investigate why Beijing, after signing the mutual defence pact, committed the strategic blunder of letting North Korea run loose and develop nuclear weapons on China's doorstep. Unfortunately, here we are, and China can alter neither North Korea's actions nor its ambitions.
Hans Zeng, Singapore