Gender
Get more with myNEWS
A personalised news feed of stories that matter to you
Learn more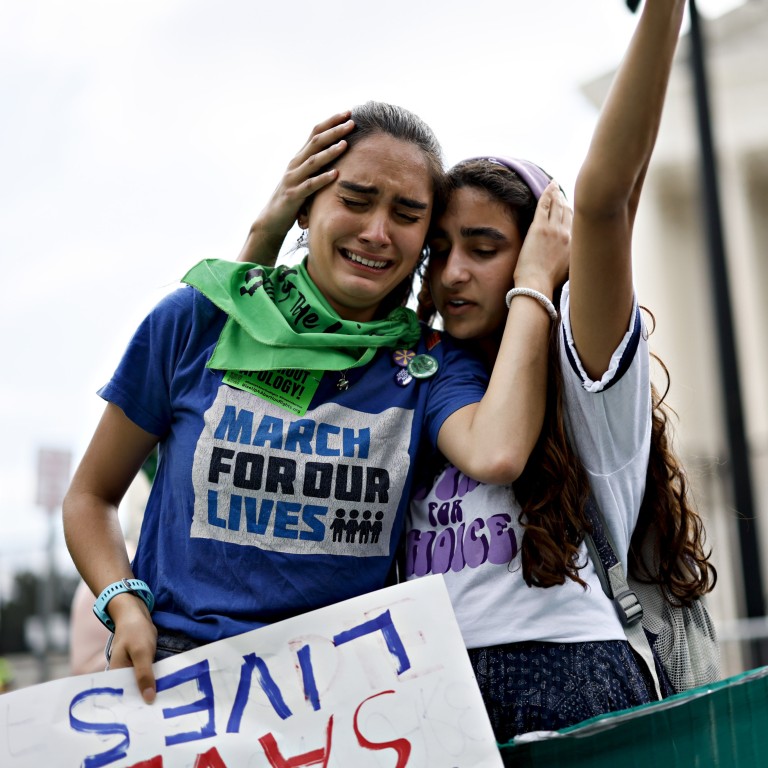 Letters

|
Roe vs Wade: how the US' skewed political system got us here
The electoral college system means that the US president, who nominates and ultimately appoints Supreme Court justices, may not have won the popular vote
The people of less populous states are also disproportionately represented in the Senate, which confirms the nomination of judges to the highest court
The people of swing states such as Pennsylvania and less populous states like North Dakota have a disproportionately high impact on the path which the country takes. In 2020, an electoral college vote in Wyoming represented about 190,000 people while the same vote in California represented about 720,000 people.
The Senate and its various rules also lead to this situation. Each state is represented by two senators, regardless of the population of the state, which means people in less populous states are disproportionately represented in the Senate.
Justice Brett Kavanaugh, for example, was confirmed by the Senate in a 50-48 vote, with the support of all 49 Republicans senators, as well as West Virginian Democrat Joe Manchin's. However, those Republicans represented a significantly fewer number of people than the Democrat senators. The Senate in 2021 comprised 50 Democrats and 50 Republicans, yet the Republicans represented over 40 million less people.
This tipped the ideological balance in the Supreme Court, leading to the court's decision to overturn Roe vs Wade, an outcome 69 per cent of Americans said they were opposed to, according to a CNN poll this January.
With Justice Clarence Thomas
suggesting
that the Supreme Court "reconsider" the precedents set in cases relating to same-sex marriage and birth control, this nightmare will continue.
Americans who value their liberty and still see their country as the beacon of democracy should reflect on how they can ensure it remains so.
Tom Leung, Tin Shui Wai